Retail Investors Pump Chainlink's Native LINK Token to All-Time High
The LINK train refuses to stop as the token enters price discovery.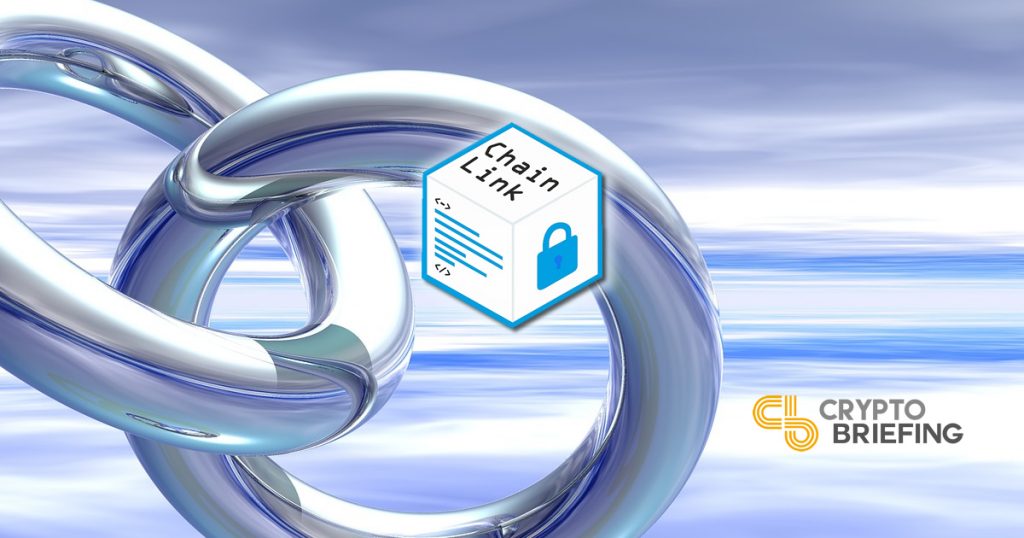 Key Takeaways
LINK is up 73% in July and 54% in the last week after a muted performance amidst the DeFi rally.
Retail investors dominate demand for LINK as a majority of new investors hold between 10 and 1,000 coins.
ChainLink nevertheless has a bubbly valuation that cannot be easily justified.
Chainlink's native LINK token is up 73% this month as the token went as high as $8.5 earlier today. Retail investors are behind this rally as the project has yet to cross the $3 billion valuation, which is a testament to its enthusiastic community.
What's Going on With LINK?
ChainLink is the premier off- to on-chain data oracle service in crypto. ChainLink has integrated with a wide range of cryptocurrency projects – centralized and decentralized.
But there is perhaps more demand for the LINK token than there is for ChainLink's services.
After manic price action in 2019, LINK is continuing its uptrend, ending the week up 54%. As one of the best performing coins of the last year, new investors are flocking to LINK.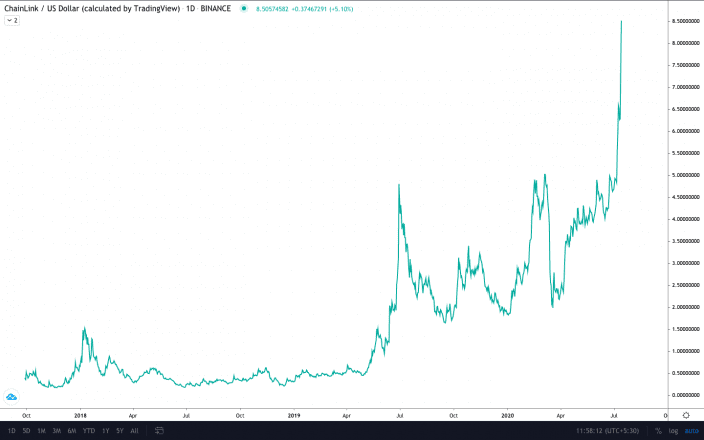 Although Chainlink has earned plaudits from well-established tech firms like Google and Oracle, data suggests that these companies are not mass buying Chainlink's token.
Investor distribution metrics for LINK show that smaller investors holding less than 100,000 LINK ($793,00) are responsible for most LINK purchases.
The number of addresses holding between 10 and 1,000 LINK has grown more than any other group. Of the 167,000+ addresses holding LINK, only 350 hold more than 100,000 tokens.

This is evidence enough that, despite its multibillion-dollar valuation, retail investors are driving LINK's rallies.
According to crypto analytics platform Nansen, there are four addresses with 50 million LINK each. These addresses belong to the ChainLink team, two Binance cold wallets, and Aave's LINK lending pool.
The top address with 350 million LINK is the ChainLink node operators contract. So, of the top 10 addresses, only two of them are unidentifiable.
Daily active addresses are at a one year high, and LINK on exchanges has been consistently dipping since June 2019.

With several product integrations underway and bullish sentiment for the LINK token, it wouldn't be surprising to see this uptrend continue. However, LINK's valuation still seems somewhat bloated, and several prominent names in crypto have called this out.