Ripple Opens Swell With Another Flip and Another Release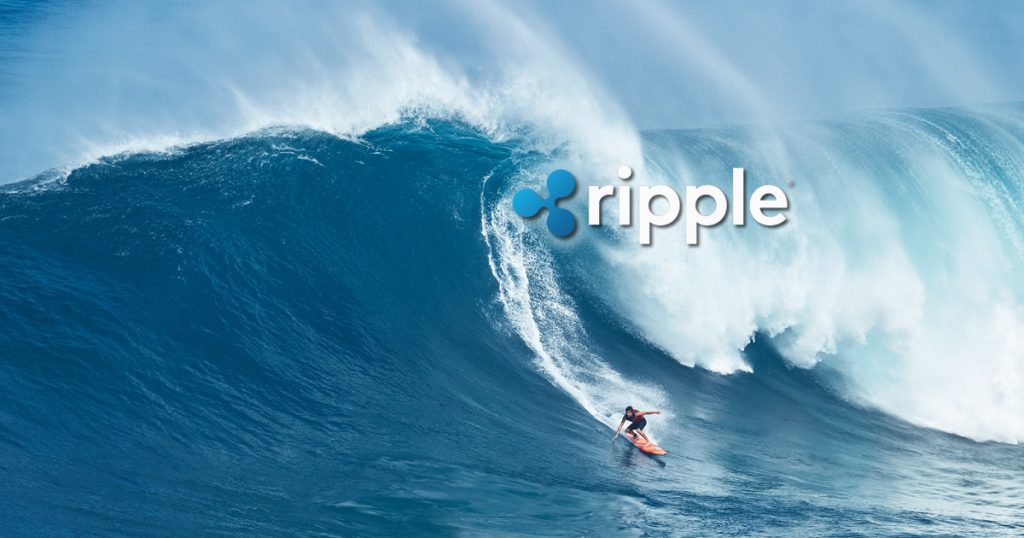 Say what you like about the folks at Ripple Labs, but they sure know how to organize a party. The creators of the XRP token are expected to open the annual Swell conference in San Francisco with several major deliveries, including a keynote speech from a former president, another jump in market cap rankings and new payment systems to put XRP tokens in actual bank accounts.
Swell, the largest annual conference for Ripple, will kick off this morning in San Francisco. In addition to a much-publicized keynote from Bill Clinton, and another from ex-Chairman of the Federal Reserve Bill Bernanke, the conference is expected to welcome participants from major banks, eBay and the International Monetary Fund. And Counting Crows.
---
Bank-to-Bank Transaction Settlement
The conference opens three days after RippleNet announced "multi-hop," a system which allows participating banks and institutions to settle payments without a direct connection.
Thailand's Siam Commercial Bank was the first to adopt the feature, Ripple said in an announcement. "Using multi-hop, SCB will be able to receive and forward on a payment without a bilateral relationship between the originator and beneficiary institutions."
Citing the "expensive workarounds" required for international payments, Ripple says that the development of multi-hop settlements will be a boon in Southeast Asia, where cross-border payments require multiple currency conversions and correspondent banks. "As a result, cross-border payments into these countries are inefficient and racked with high fees," the company said in a blog post.
xRapid eyes Mainstream XRP adoption
The conference comes shortly after a Ripple executive inadvertently triggered a bull-run on the XRP token. Speaking to CNBC last month, Sagar Sarbhai, a regional executive for Ripple in the Middle East and Southeast Asia, hinted at a live xRapid release in October.
"I am very confident that in the next one month or so you will see some good news coming in where we launch the product live in production," Sarbhai told CNBC's Arjun Kharpal.
xRapid is Ripple's much-anticipated liquidity solution for cross-border payments. Unlike Ripple's other ledger systems, xRapid is expected to use Ripple's XRP cryptocurrency—giving a firm, real-world use-case to an otherwise speculative token.
Although it's too early to tell when (or if) xRapid will be released in October, a release announcement during a major blockchain conference would be a logical time to capitalize on media attention. In addition to Swell, a week-long blockchain conference is also scheduled in San Francisco this month.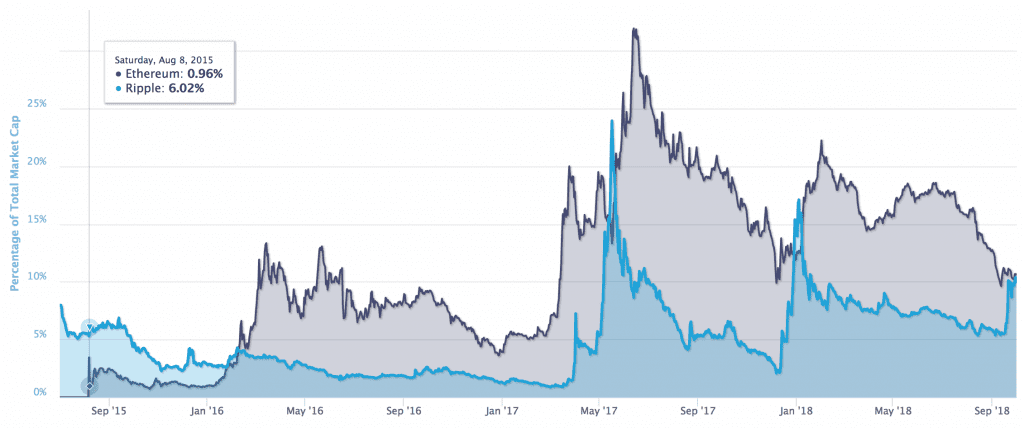 ---
XRP: the 2.5th largest crypto?
Although it's not clear if Sarbhai's words were an intentional pump or an inadvertent slip, the interview prompted several meteoric pumps in XRP's market cap. As Crypto Briefing has previously reported, XRP has briefly swapped places with Ethereum several times, most recently on September 30th.
As Ripple opens the annual event, guests will not only be able to look forward to new instances of adoption and use, but also the prospect of a permanent spot in the market cap just below Bitcoin's.
The author has minor positions in both XRP and Ethereum.