No Ripple For You: Japanese Partner Calls It Quits
Resona bank was a founding partner of the xCurrent-based cash transfer app.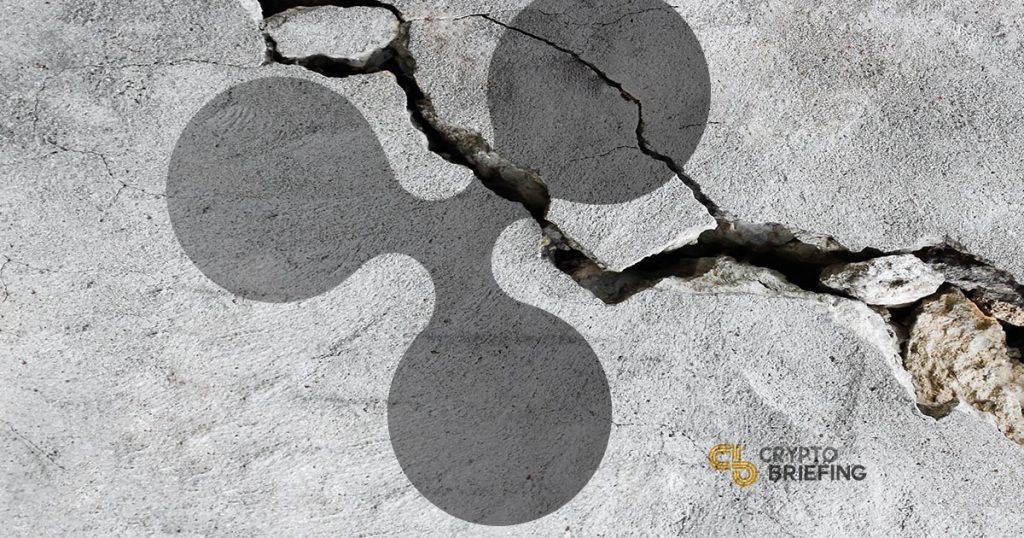 A major partner of Ripple Labs has withdrawn from their collaboration on a cash transfer app. Resona, Japan's fifth largest bank, has ended its involvement with Ripple and SBI Holdings' Money Tap app. According to the the public statement, the bank has cancelled plans for a remittance service leveraging Money Tap, though it offered no explanation as to why.
Money Tap was founded through collaboration between SBI Sumishin Net Bank, Suruga Bank and Resona, and provides interbank money transfers in real time using Ripple's xCurrent payments product. The platform enables users send funds at no cost by using recipients' cellphone numbers or QR codes, and utilizes devices' biometric features, including fingerprint scans, for security.
Although Resona did not explain their departure, one potential explanation lies on page 11 of the Resona Bank 2018 annual report. In its investor relations section, the bank stated plans to offer two new financial services on its platform.
First, it would enable users to pay their taxes and bills directly with the Resona platform via a native app Resona PayB.
Second, it would offer a new remittance API, Resona wallet which will offer similar services to money tap platform, though the section made no mention of either apps utilizing blockchain.
Resona would not be the first major banking player to build their own payment solution, instead of relying on those developed by startups. Earlier this year, JPMorgan Chase announced the launch of a proprietary payments coin in competition with Ripple.
The setback is unlikely to cause lasting damage for Money Tap, as Resona's role in the Money Tap agreement was "cooperative" but not financial. However, Money Tap did receive financial cooperation from several banks about three weeks earlier.
As CoinDesk reports, last month, Money Tap received backing from 13 banks, which joined the project as shareholders,. Furthermore, one year ago, global banking giant Santander announced it would also launch a payments app using Ripple tech called Santander One Pay FX, an app focused on speedy international money transfers.
The payments and remittance sectors are competitive, but potentially lucrative niches for fintech startups. Thus the number of companies, blockchain-based or otherwise, that will vie for a share in those markets can only be expected to increase.
Crypto standouts like XRP and Stellar lumens could have a head-start when it comes to capturing market share, but in a massive $613 billion remittance industry there's plenty of room for competition. As the opportunities for new fintech solutions become more apparent, blockchain projects may see more competition coming from established players.