Ripple Soars On Rumors: Because XRP Rumors Are Crypto Facts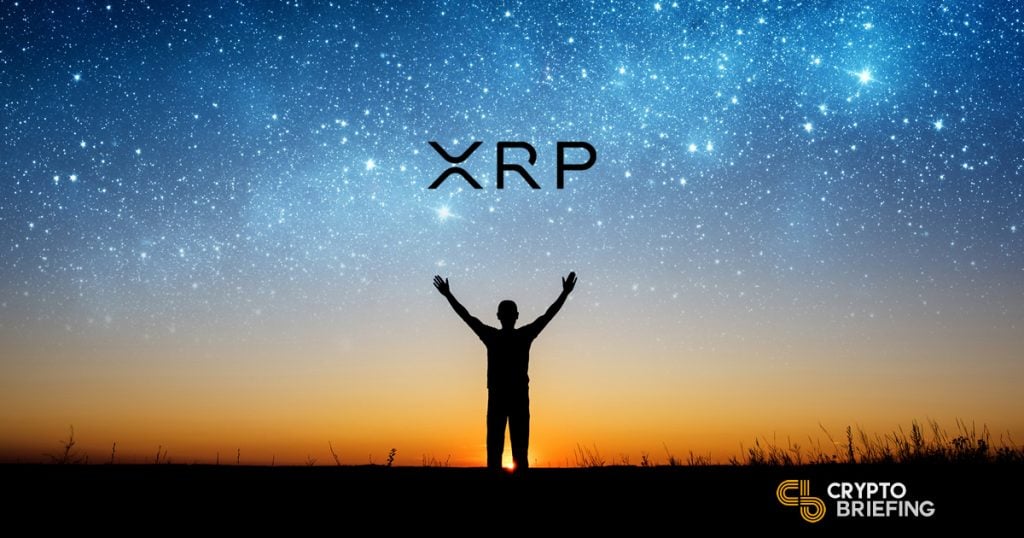 Ripple's stars have aligned again, in an eclipse that briefly saw the XRP token occlude Ethereum as the second-largest cryptocurrency by market capitalization.
Crypto moves in mysterious ways, but there's nothing baffling about the way XRP is nipping at Ethereum's heels. The XRP token has crossed into second place four times over the last year, three of them in the past few months. The next time the two paths cross, it may be permanent.
Is This Enough For A Bull Run? Perhaps Not, But This is Crypto.
The most proximate causes for the overnight boost seem to have been a pair of media mentions. Sendfriend, a Fintech startup backed by the MIT Media Lab, is likely to integrate XRP for international remittances when it launches later this year. In an interview with American Banker, CEO David Lighton talked up the advantages of Ripple's ledger technology:
That allows us on the back end to be more efficient with our capital," Anderson said [to American Banker]. "These are real time settlements so we don't have to do pre-funding, we don't have to park money in the receiving corridor and then manage the foreign exchange risk. We can just do it one by one as the transactions go through.
If a single paragraph in a two-thousand-word profile seems like weak reason for a bull run, the next omen is even more tenuous. Wirex, an app-in-waiting for payments in traditional and crypto currency, announced that it would integrate XRP payments with ApplePay. Maybe. Sort of:
We're working on it!

— Wirex (@wirexapp) November 5, 2018
In ordinary circumstances, an offhanded tweet and a minor namecheck in a banking periodical would not be enough to prompt a bull run, but in an ecosystem where cloud computing contracts are as good as a billion-dollar partnership, they were the next best thing to mass adoption, as the headlines blared:
Ripple's XRP Stages Rally on News of Apple Pay Option (investing.com)
Ripple's XRP Stages Rally on News of Apple Pay Option (Cryptovest)
Ripple Expands XRP-Powered xRapid, Boosts Payment Platform Backed By MIT and Mastercard (DailyHodl
---
Behind the Curtain, Some Real Wizardry At Work
Crypto loves a good rumor, but there are plenty of legitimate reasons why Ripple's stars are looking bright. With the announcement of a new office in Dubai, the company appears to be making a serious push into adoption in the Gulf States—an area heavily dependent on foreign labor, and whose Filipino and Indian guest workers currently feed their families by means of Western Union.
Meanwhile, Ripple now has "close to" two hundred banking and financial partnerships with parties throughout the Middle East who seek to leverage RippleNet for faster, cheaper settlements across borders.
As usual when it comes to cryptocurrency, the rumors are in the headlines, while real news is found on the back page.
The author has investments in XRP.