Tron TRX Partners With Baidu: Yeah, And Crypto Briefing Partners With Walmart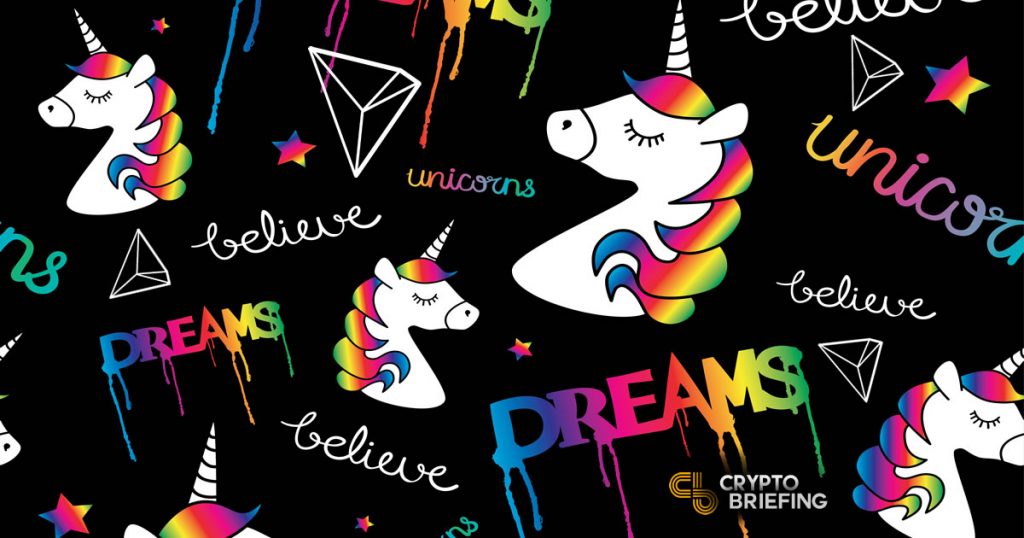 Just when we thought Tron was starting to grow up and behave like a credible enterprise, Justin Sun turned around and did what he did best. After a week of stoking the embers, the Tron Foundation confirmed rumors that TRX was partnering with China's largest search engine. An "official tweet" from the Foundation announced that "#TRON is joining forces with Internet service giant Baidu," and headlines sprouted around the cryptosphere:
Confirmed: Baidu and TRON to Cooperate on Cloud Computing Resources (Cointelegraph)
News Flash: Tron's Justin Sun confirms its secret partnership with Chinese Google, Baidu (AMBCrypto)
Breaking: Baidu confirmed as TRON's [TRX] Newest Partner (CryptoCrimson)
That's a pretty formidable announcement, and evidence that the blockchain is starting to appeal to serious business—the sort of thing you'd announce in a joint press release rather than an "official tweet."
Unfortunately, like many aspects of the Tron project, if it sounds too good to be true, then Justin Sun is opening his mouth again.
CCN dug a little deeper, and asked the Tron team to translate the Chinese text of the Tweet. The Foundation clarified:
Baidu Cloud service is cooperating with Tron's Wave Field technology in basic cloud business field. Therefore, the Wave Field Tron will be built on Baidu Cloud. Both the parties have not reached any partnership on a business level, but the current partnership will be only focusing on the sale and the purchase of basic cloud computing resources. (our emphasis)
In other words, the long-awaited Tron-Baidu axis seems to be a crypto startup renting time on cloud servers.
Crypto Briefing has a number of billion-dollar partnerships as well—we've teamed up with Shell to increase transportation efficiency, and we've also joined forces with Google for enhanced communications via electronic mail. We wouldn't get anything done without our Starbucks partnership, which provides overpriced refills on coffee and tea. And our partnership with Walmart will see the retail behemoth supplying us with lined notepads and a handy bathroom in case of road trip emergency.
---
The Boy Who Cried Partnerships
The frustrating thing about this isn't the hyperbole—in crypto, we're used to that by now—but the fact that it makes it harder to take Tron's real news seriously.
Looking past the annoying sales pitch, Tron has delivered a lot of things that do not require embellishment.
The acquisition of BitTorrent, for example, might turn seeding files from an act of charity to a closed-loop economy.
As Crypto Briefing has already noted, Tron has largely avoided the bugs and governance problems plaguing EOS.
Tron's blockchain is home to ninety smart contracts, and one of them—the gambling game Tronbet—registered 10,000 bets on its first day. That's nearly twice the volume largest Ethereum gambling dApp, which registers only 5,700 transactions per day.
If Sun were to pull a Baidu partnership out of his hat, it would be harder to take it seriously after the way he's continued to Barnum his way to the front pages, and to the top of the crypto listings.
Oh well. Maybe we can give him one last chance…
The author is not invested in TRX, but has some tokens from an airdrop.