Ripple's XRP Jumps After Former CFTC Chairman's Latest Declaration
Ripple's XRP is rapidly appreciating in price after a former CFTC commissioner said it can serve as a "replacement for sovereign currencies."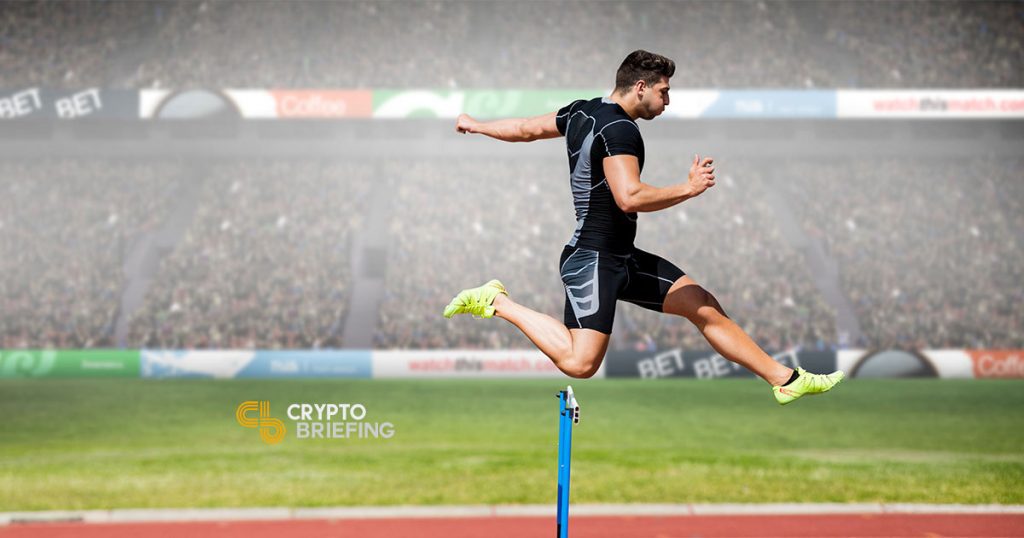 Key Takeaways
Christopher Giancarlo, former chairman of the U.S. Commodity Futures Trading Commission, believes that XRP doesn't qualify as a security.
Instead, Giancarlo argues it can be seen a "currency or a medium of exchange."
Following his remarks, the price of XRP shot up over 2.5% and different metrics suggest that it has more gas in the tank.
Ripple's XRP made headlines after the former chairman of the CFTC suggested that the altcoin does not qualify as a security under U.S. law.
XRP Doesn't Qualify as a Security
The former chairman of the U.S. Commodity Futures Trading Commission (CFTC) Christopher Giancarlo stole the spotlight of the cryptocurrency market after publishing an extensive article where he explains why Ripple's XRP is not a security.
Giancarlo argues that based on the guidelines of the Securities and Exchange Commission (SEC) that are used to determine whether or not a given asset is a security, the cross-border remittances token does not qualify.
After reviewing the criteria of the Howey Test, the so-called "Crypto Dad" maintains that XRP is a cryptocurrency that can be considered a currency like any other sovereign currency.
"Ultimately, under a fair application of the Howey test and the SEC's presently expanding analysis, XRP should not be regulated as a security, but instead considered a currency or a medium of exchange. The increased adoption of XRP as a medium of exchange and a form of payment in recent years, both by consumers and in the business-to-business setting, further underscores the utility of XRP as a bona fide fiat substitute," affirmed Giancarlo.
A lot of weight can be placed on Giancarlo's remarks since he established the framework that led to Bitcoin and Ethereum being declared commodities.
However, the former CFTC commissioner currently serves as a counsel to Ripple Labs and "relied on certain factual information provided by Ripple in the preparation of [the] article."
Regardless of the veracity of his statement, market participants appear to have welcomed the news as the price of XRP surged over 2.5% in the past few hours.
Data reveals that a further increase in demand could see it rise further up.
Prices Are Trending Upwards
The international settlements token appears to be bouncing off the 38.2% Fibonacci retracement level. If the bullish momentum behind it continues to surge, it is reasonable to expect a move back to the 23.6% Fibonacci retracement level based on the price history of the past month.
Under such circumstances, the $0.21 resistance level is a significant barrier to pay attention to.
Moving past this hurdle could see XRP rise towards to the next supply wall around $0.236.
It is worth noting that Giancarlo is no longer part of the CFTC.
Therefore, those jumping into the "XRP is not a security" bandwagon must understand that the SEC will have the last word on this matter.
For this reason, the bearish outlook cannot be voided.
A spike in sell orders behind XRP that allows it to break below the support provided by the 38.2% Fibonacci retracement level could jeopardize the optimistic view. If this were to happen, this altcoin might plunge towards the 50% or 61.8% Fibonacci retracement levels.
These areas of support sit at $0.17 and $0.16, respectively.
Now, it remains to be seen how investors will react to the recent developments to provide a clear signal of where XRP is headed next.
For more key market trends, subscribe to our YouTube channel and get weekly updates from our lead bitcoin analyst Nathan Batchelor.