The Rise and Rise of Bitcoin Adoption
The long-term growth of Bitcoin has been consistent.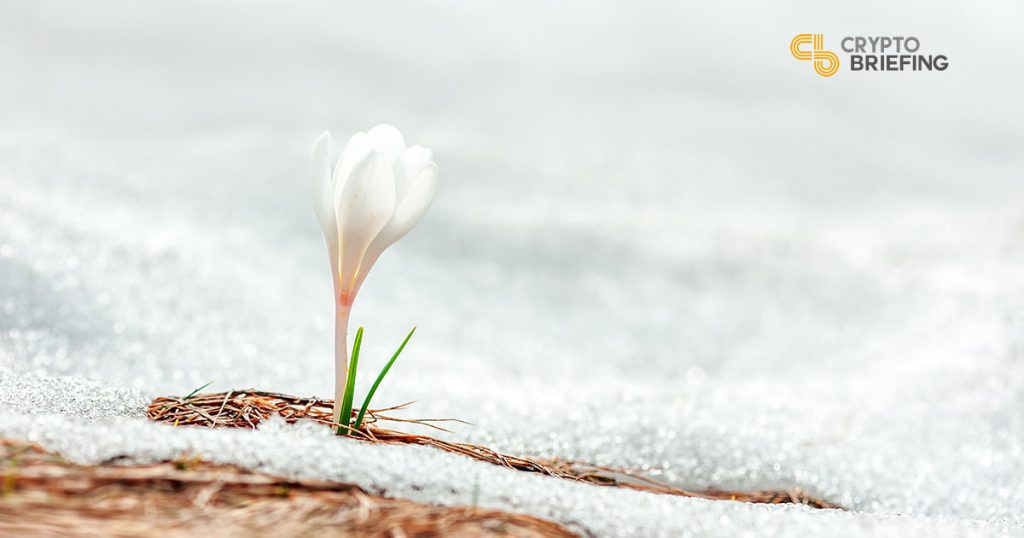 In a Jan. 28, 2020 report, analytics firm Glassnode indicated that there are around 23 million entities holding Bitcoin. That represents a steady rise in adoption since the pioneer cryptocurrency was invented.
A Different Approach to Bitcoin
Despite the public nature of Bitcoin's blockchain, the question of how many people are using the cryptocurrency has always been difficult to answer. Recent analysis from Glassnode, however, provides some valuable insights.
Counting Bitcoin addresses has historically been the most commonly deployed approach to measuring Bitcoin users.
That method is limited by the twin problems of Bitcoin addresses that hold multiple users' funds, such as exchange addresses, and users who control more than one address.
Lesser, more rudimentary methods based on educated guesses have also led to inconsistencies and inaccuracies when assessing the true number of users on the Bitcoin network.
For their part, Glassnode has developed an approach that maps multiple addresses to singular entities, thus solving some of the discrepancies mentioned above.
While they do not resolve the problem of exchange addresses, which hold Bitcoin for more than one person, their calculations paint a clear picture: Bitcoin usage is healthy and growing and always has been.
Measuring Adoption by Entity
By measuring new entities, former entities, and sending and receiving entities, the on-chain data and intelligence platform found that "as of January 2020 the number of entities holding Bitcoin is ~23.1 million."
Importantly, those figures are almost 20% less than the number of addresses.
Glassnode found that the volatility observed when measuring addresses is not present when counting entities. That finding alone casts serious doubt on the viability of merely assessing Bitcoin usage by the number of addresses alone.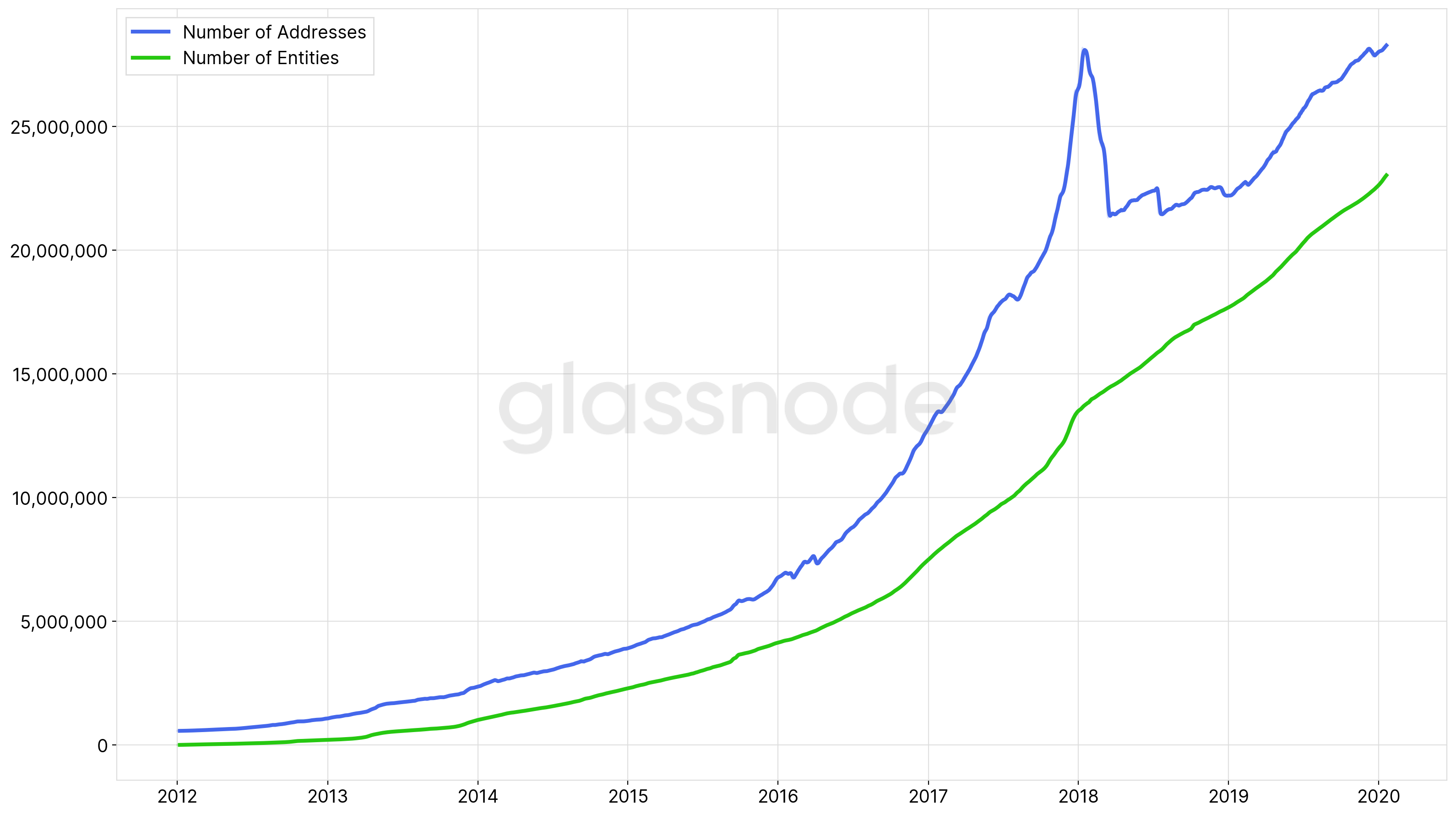 As the graph shows, (non-zero) address volatility is more pronounced than entity volatility.
In the bear market of 2018, for example, there was a clear spike leading up to it, followed by a severe drop off during the winter. That same pattern did not play out in the number of entities.
Findings Suggest Solid Long-term Growth
Bitcoin adoption, according to Glassnodes' findings, has been consistently trending upwards for all of the cryptocurrency's history. In fact, the analysts found that "there have been only 21 days so far in which the net entity growth was negative."
The analysis also found that the seven largest Bitcoin entities, which hold around 13% of the supply of Bitcoin, were all exchanges.
These included Coinbase (983,800 BTC), Huobi (369,100 BTC), Binance (240,700 BTC), Bitfinex (214,600 BTC), Bitstamp (165,400 BTC), Kraken (132,100 BTC), and Bittrex (118,100 BTC). There are another 68 entities holding over 10,000 Bitcoin.
Whales aside, the findings demonstrate that, excluding a mere three weeks, the number of Bitcoin users has grown every day for over ten years.