Robinhood Halts Crypto Trading as Bitcoin, Dogecoin Surge
The troubled trading app has just made another major gaffe. Crypto trading has been halted as Dogecoin experiences a violent price rise.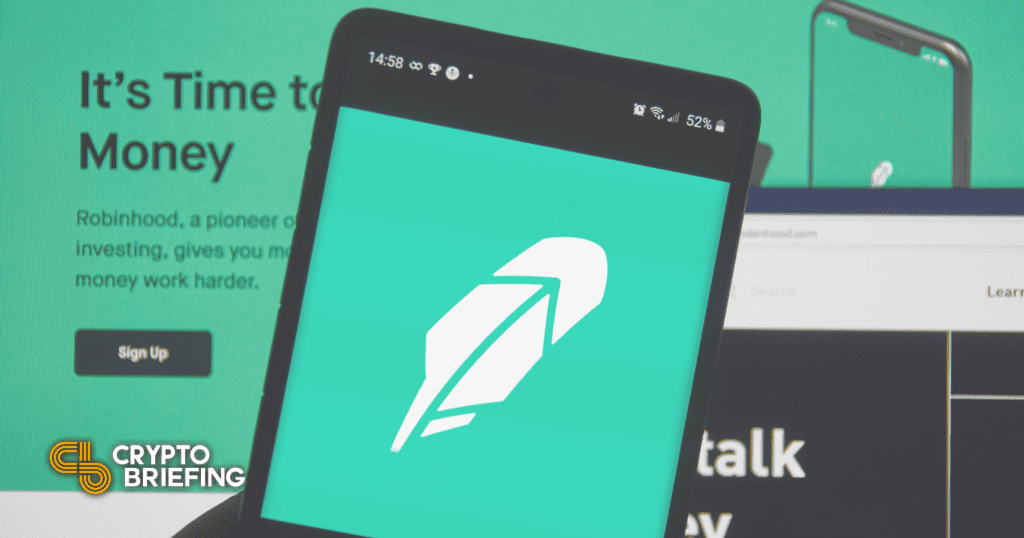 Robinhood is blocking crypto trading, and Coinbase is also temporarily down due to outsized traffic.
Robinhood in Another Crypto Fail
It's been an eventful week for the markets, not least Robinhood.
The app just halted crypto trading.
Dogecoin, which has previously been available on Robinhood, is up almost 400% today. Meanwhile, Bitcoin has risen past $37,000 since Elon Musk tagged the currency in his Twitter bio.
Yesterday, Robinhood sparked controversy by banning trading on Dogecoin and Gamestop. Retail investors flocked to the app to buy GME stocks as part of a coordinated short squeeze against Melvin Capital and other hedge funds. A large part of the grassroots campaign was organized on the subreddit /r/wallstreetbets.
The phenomenon made headlines around the world, and the group opted to turn to Dogecoin next.
The asset then took a sharp ascent today. It's climbed into the leaderboard of the top 10 cryptocurrencies by market cap, according to CoinGecko.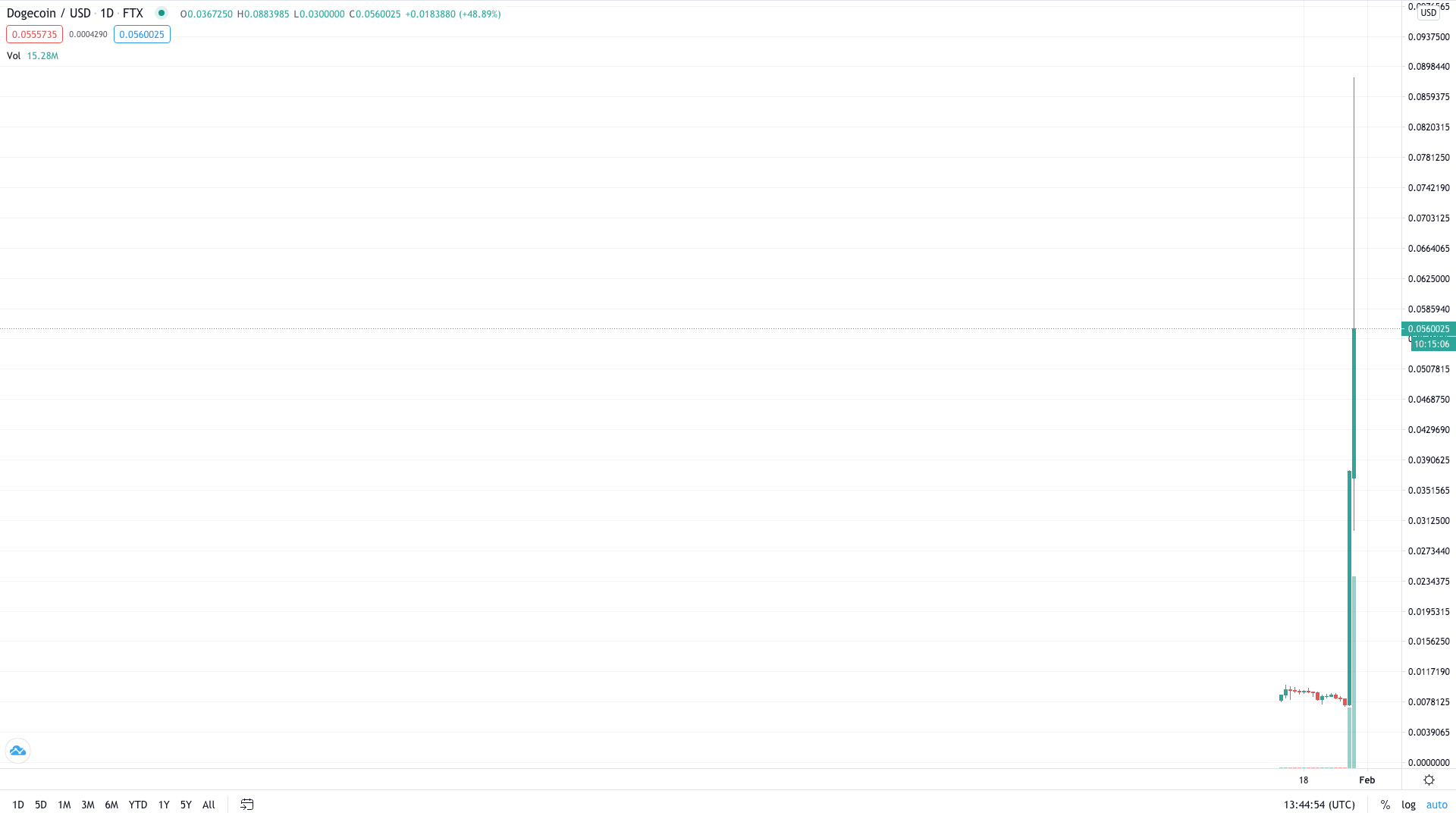 Source: TradingView
Elon Musk, known for his sometimes ironic crypto takes on Twitter, got involved by tweeting "Gamestonk!!" on Tuesday. He then made a series of tweets and changed his bio to "#bitcoin." Bitcoin is now up almost 20% today.
Likely due to the surge in activity, Coinbase is also down at the time of publication.
Disclosure: The author held cryptocurrencies at the time of press.