Ross Ulbricht NFT Auction Hits 200 Ethereum on Opening Day
Proceeds from the auction will go toward helping prisoners meet their families and Ulbricht's freedom efforts.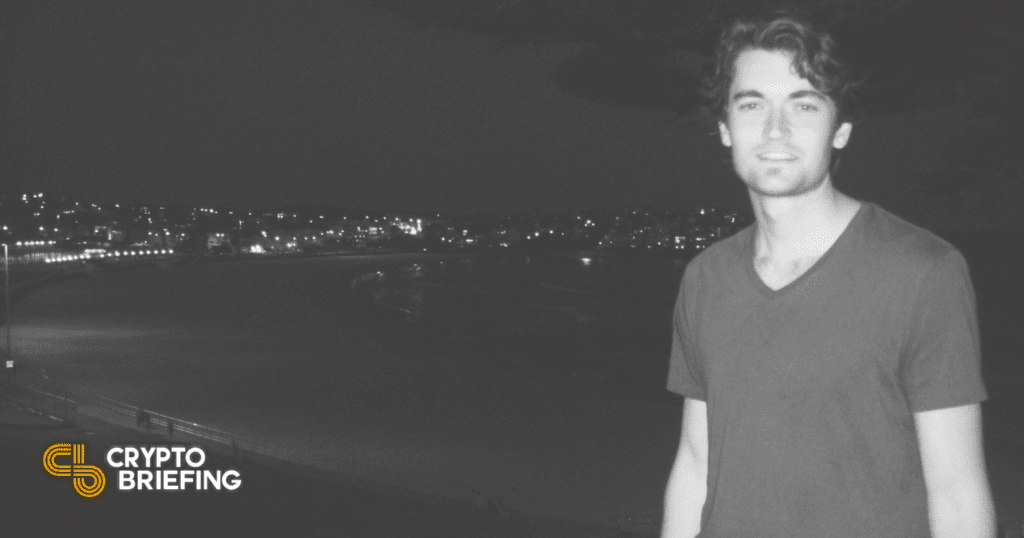 Key Takeaways
Ross Ulbricht minted his first NFT collection today, and bidding is already close to $900,000. The auction is open for one week.
Proceeds from the auction will be used to support the families of prisoners, and Ulbricht's freedom campaign.
Ulbricht is currently serving a double life plus 40 years sentence for creating the Silk Road marketplace.
Silk Road founder Ross Ulbricht is releasing his first set of NFTs. Bidding is already close to $900,000 with six days remaining.
Ulbricht NFT Auction Receives 200 ETH Bid
Ross Ulbricht has tokenized his art as NFTs, and the collection is in high demand.
The Silk Road founder announced via a Tuesday Medium post that he would be auctioning off ten sets of writings and artwork created over the course of his life as NFTs on Ethereum. Of the ten pieces, five were created after Ulbricht was incarcerated, and detail his changing emotions and thoughts during his time in prison. The money raised from the auction will go toward supporting prisoners and their families in various ways, as well as funding efforts to free Ulbricht from a life in prison.
Ulbricht's NFT auction kicked off on Dec. 2, coinciding with the first day of the Art Basel Miami art fair. The auction is being hosted by the NFT marketplace SuperRare, and will run until Dec. 8. After several bids in the first few hours of the auction, the full collection is going for just over 200 Ethereum at press time. At today's prices, that's just under $900,000.
Ahead of the auction, a group of Ulbricht's supporters congregated to mark the event. A Twitter video posted by Pussy Riot notes that Ulbricht's mother confirmed that PleasrDAO, the group that recently purchased Wu Tang Clan's one-of-a-kind album, would be placing a 240 ETH bid in the auction (PleasrDAO has also shared a post linking to a Twitter account using the handle @FreeRossDAO and changed its Twitter name to "PleasFreeRoss," referencing Ulbricht's #FreeRoss campaign).
Standing up @FreeRossDAO. Details to be released asap. Let's save a life ✨ https://t.co/iG75PQldqr

— ✨ Pleasr(DAO, DAO) (@PleasrDAO) December 1, 2021
Ulbricht gained notoriety operating under the alias "Dread Pirate Roberts" at the helm of Silk Road, the darknet marketplace where illegal drugs like heroin and LSD were freely traded in exchange for Bitcoin. For the two years it was open, Silk Road was the world's biggest online drug marketplace, handling millions of dollars in daily volume.
The FBI seized Silk Road and arrested Ulbricht in October 2013. The case received huge media attention and helped shine the mainstream spotlight on Bitcoin for the first time in its history. Ulbricht was handed a double life plus 40 years sentence without the possibility of parole for multiple charges, and his family has been campaigning for his freedom for the last eight years.
Ulbricht is lauded by many in the crypto community for the exposure he brought to Bitcoin. However, some of the top crypto's most ardent fans have taken issue with his entry into the NFT space, most likely because he minted the artwork on Ethereum (Many passionate Bitcoiners take issue with Ethereum and other cryptocurrencies).
In the Medium post announcing the collection, Ulbricht said that he hoped that the drop would help others. "With this NFT, I see a chance to make a difference where it really counts: in the lives of kids who did not ask for any of this," he wrote. "There is a lot we can do with the proceeds of this auction, but one idea I am committed to is to help kids travel to visit their moms and dads in prison. My own future may look bleak, but I can still do a little something to heal the damage I see all around me."
Disclosure: At the time of writing, the author of this feature owned ETH and several other cryptocurrencies.