San Francisco Blockchain Week Goes Native: Squarelink For Crypto Payments
Attendees will be able to buy food with cryptocurrency.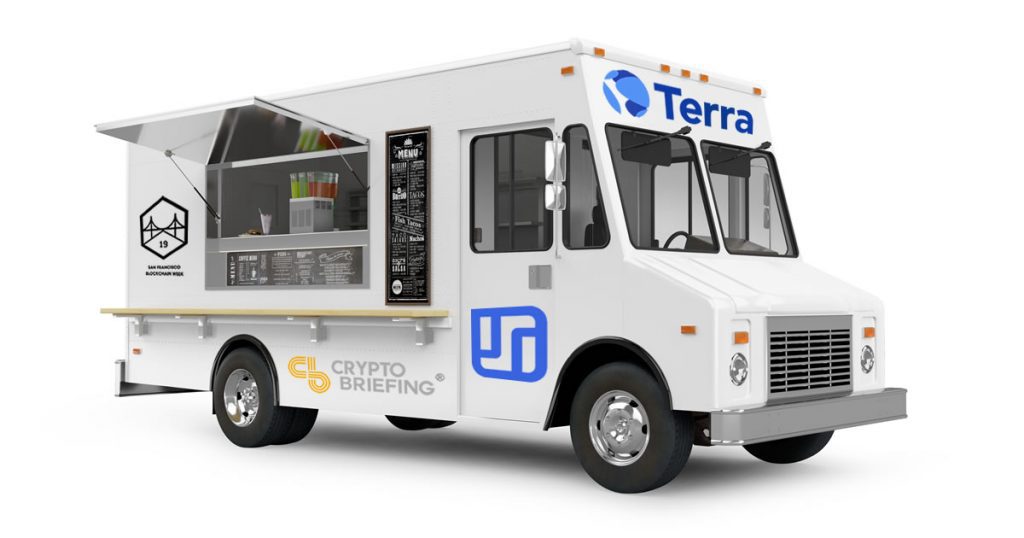 San Francisco Blockchain Week is partnering with Squarelink and Terra to offer event vendors the capability of accepting payments in cryptocurrency.
Squarelink's Event Pass dApp will enable attendees to use Terra's USD-pegged stablecoin to make purchases from food trucks and other vendors at the conference.
Event Pass also serves merchants by allowing to quickly set up a crypto-based point-of-sale (POS) system.
Terra's UST is a stablecoin pegged to the US Dollar. Terra's offerings also include KRW, SGD and the IMF's SDR, a supplementary international reserve asset. Terra's native token Luna is used to ensure the peg of their stablecoins.
The payment providers will be joining forces to continue on previous successes. "We're thrilled to be working with Terra to introduce attendees at SFBW to a new way of making purchases," commented Squarelink CTO Alex Patin. "Last month, at ETHBoston, Squarelink Event Pass was used for over 1,500 food truck transactions."
Squarelink has utilized patented cryptography to recover lost private keys, without holding them in its custody.
This is SFBW's second year, and its organizers expect to host more than 5,000 attendees from across the globe. Starting on October 28th, the event will last 6 days with multiple venues. Highlights include the Crypto Economics Security Conference (CESC), Epicenter (Main Event), a Blockchain Career Fair, and a DeFi Hackathon.
The partnership with Squarelink serves as a way of offering an immersive and educational experience for its attendees.
"San Francisco Blockchain Week was created to stimulate conversations about the possibilities of blockchain technology," explained Ronen Kirsh, SFBW organizer and Dekrypt Capital co-founder. "We're starting to see the use of cryptocurrency in the real world and this year's event reflects that."