Squarelink Launches Pop-Up Economies With Custom Cryptos
Event organizing gets a bit easier.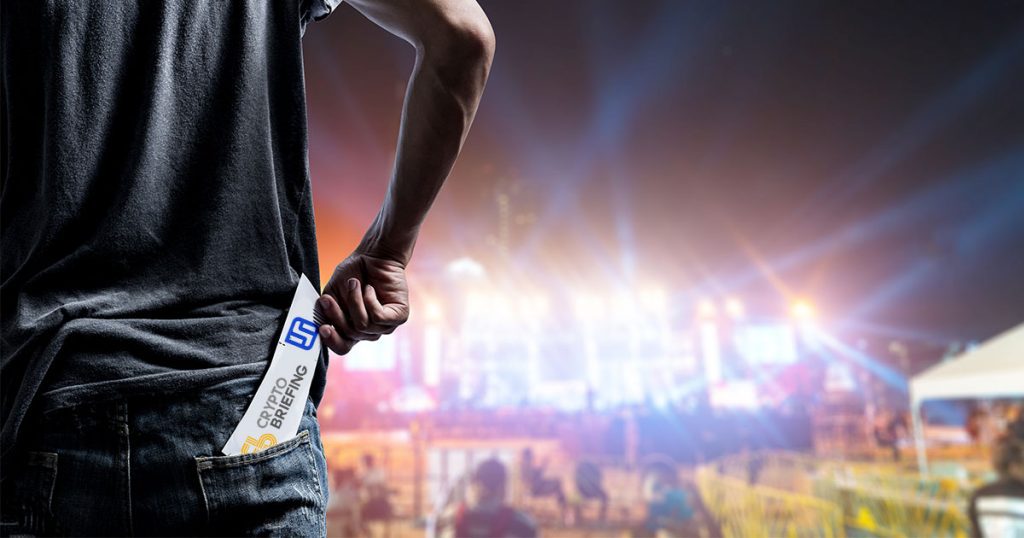 The days of standing in long lines at a crowded festival and awkwardly fumbling for food vouchers might soon be a thing of the past. Crypto might just make the whole messy process a lot easier, thanks to the innovation of pop-up economies.
A new tool called Event Pass will make it easier to organize a custom-built crypto-economy, for events such as festivals and fairs. Squarelink, a blockchain account platform, announced the new product today.
Squarelink offers frictionless and secure access to DApps on multiple blockchains, according to the company's press release. The platform uses patented cryptography to allow users to securely recover lost private keys without the need for the company to retain custody.
A range of point-of-sale focused cryptocurrencies like Pundi X and scaling solutions like the Lightning Network are aimed at transforming trade on the day to day retail market with fast and easy point of sale transactions. The Event Pass tool is instead aimed at making trade easier in temporary pop-up event economies.
Event Pass is designed to allow event organizers to bootstrap a crypto-based point of sale economy at any event, according to the press release. With Event Pass, organizers can quickly and easily on-board users to explore blockchain technology and trade crypto for goods or services at such events.
Unlike EOS or XRP, these tokens exhibit no threat of being deemed securities, being short-lived tokens used as a temporary means of trade at public events like conferences, concerts, and festivals.
Event Pass enjoyed a successful pilot last month at ETHBoston, an Ethereum hackathon at Northwest Labs on Harvard University's campus. The event saw the creation of nearly 400 new Squarelink accounts, with the Event Pass being used for over 1,500 food truck transactions.
Squarelink is teaming up with a number of companies in an effort to expand its mainstream appeal and develop its platform. In the past month, Squarelink has joined forces with Deversifi, formerly known as Ethfinex, an Ethereum-based trading platform. Totle has joined ranks, as a token swap and transfer service provider for decentralized exchanges. PoolTogether has also recently become a part of the team, acting as a lottery system where users can win thousands of dollars in DAI.
DApp adoption is an area of great concern for the team at Squarelink. DApps have not taken off in popularity and utility as once hoped, probably due to the lack of easy utility and practicality of most of them.
"The user experience is bad," explains Nick Slavin, co-founder and CEO of Squarelink, "People are experimenting with dApps, but the retention rates are disappointing."

DApps don't seem to be retaining lasting appeal, as statistics show a loss of almost 80 percent of new users each month, explains Slavin. He says that Squarelink aims to improve usability without compromising security, using their proprietary technology.
With the Event Pass tool, Squarelink is helping retail organizations to get their hands on point-of-sale tools that will give them access to a crypto payment ecosystem. Organizers can create and circulate custom cryptocurrencies that can be used to get everyone at an event on board, from vendors to small businesses and their potential customers.
"Event Pass is great for pop-up economies" said Alex Patin, co-founder and CTO of Squarelink. Patin points to the range of potential applications, from conferences to music festivals, trade shows, and pop-up shops.
Organizers can create a novel currency as a "fun and playful way for companies to engage with customers," but, he explains, a lot of serious work goes into such an experience.
"[T]here's a lot that goes into it," Patin explains, "creating a means to securely generate and distribute wallets to attendees, funding those wallets, fiat off-ramping for merchants, getting merchants set up to accept crypto payments, creating and deploying a new currency, and attendee check-in, for example."