Shark Tank's Kevin O'Leary Reveals Move into DeFi
After allocating 3% of his investment portfolio to Bitcoin, the 'Shark Tank' investor is moving into decentralized finance.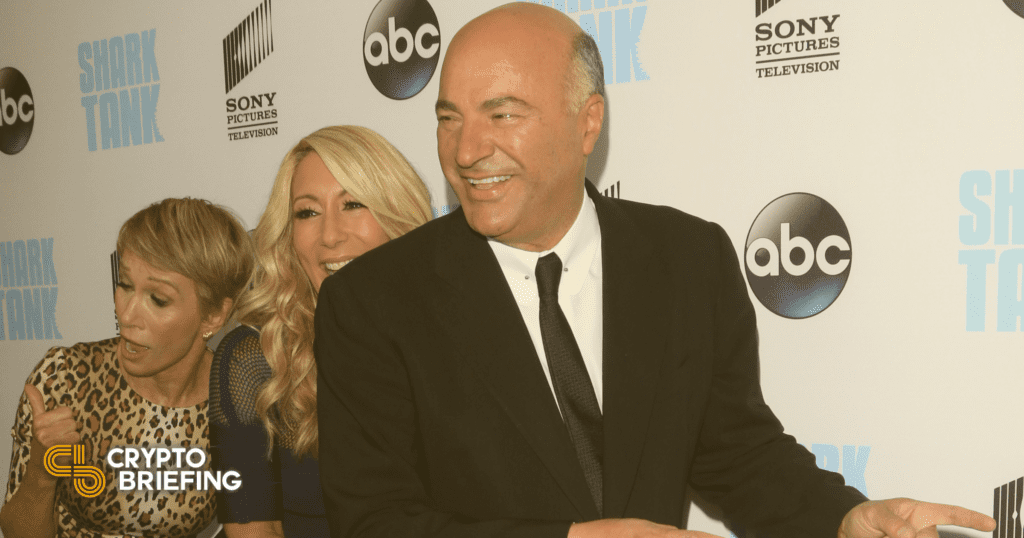 Key Takeaways
Kevin O'Leary is now the major shareholder in a DeFi company.
The American investor told Anthony Pompliano that he would be increasing his crypto portfolio allocation and begin capturing yield farming opportunities in DeFi.
O'Leary added that he sees big potential in the future of the space.
'Shark Tank' personality Kevin O'Leary appears to be doubling down on cryptocurrencies.
'Shark Tank' Star Embraces DeFi
Kevin O'Leary is bullish on DeFi.
The Canadian businessman, who stars on the U.S. investment show 'Shark Tank', has confirmed that he is a "large shareholder" in a company called DeFi Ventures.
Speaking on a recent episode of Anthony Pompliano's 'The Pomp Podcast,' O'Leary revealed that he had plans to use DeFi to lend out assets in exchange for yield, targeting a yield rate of 4.5 to 8%. He said:
"Imagine if I could have over these years had a 5% yield on my gold, that would have been incredible. Well, I can on my crypto so that's really what I'm doing in DeFi and I think I've got the best team in North America."
He added that he had plans to increase his portfolio allocation in cryptocurrencies to up to 10%. O'Leary recently confirmed that he'd invested in Bitcoin with 3% of his portfolio. He acknowledged that the leading crypto is currently the most popular among institutional investors. "Right now [the typical crypto portfolio allocation] for the big guys is 3%," he said. "They're happy and they want Bitcoin. They haven't got past that yet."
O'Leary explained that he'd recently started to learn more about the variety of yield capture opportunities available in DeFi, such as leveraged yield farming. Pompliano responded to O'Leary's comments by suggesting that he could leave his funds in cryptocurrencies rather than converting to fiat money. "Once you leave fiat into crypto, you don't go back," he said. "I don't want to go back. Why would I?" O'Leary replied.
He added that he was "working with some of the larger corporate DeFi guys" and had opened accounts to manage his company's balance sheets, allocating up to 5% into yield farming strategies. He also commented on the potential growth of the space over the coming years. "The potential is huge," he said. "You've got less than 1% of global corporations even thinking about crypto right now."
O'Leary revealed that he had led a $20 million funding round for DeFi Ventures and had plans to rename it to WonderFi. O'Leary is known as Mr. Wonderful on 'Shark Tank.' Of course, O'Leary isn't the only DeFi convert who stars on the popular business reality show. Mark Cuban has been very active in the space this year, confirming that he believes in ETH and experimenting with protocols like Aave and Alchemix. Both he and O'Leary have made dismissive comments about Bitcoin in the past, but it seems their stance has changed as the space has evolved.
Disclosure: At the time of writing, the author of this feature owned ETH, ETH2X-FLI, AAVE, and several other cryptocurrencies.