Shrinking Circumference of Circle: A Tale of Lawmaker Feet-Dragging
It's not like Allaire didn't warn them.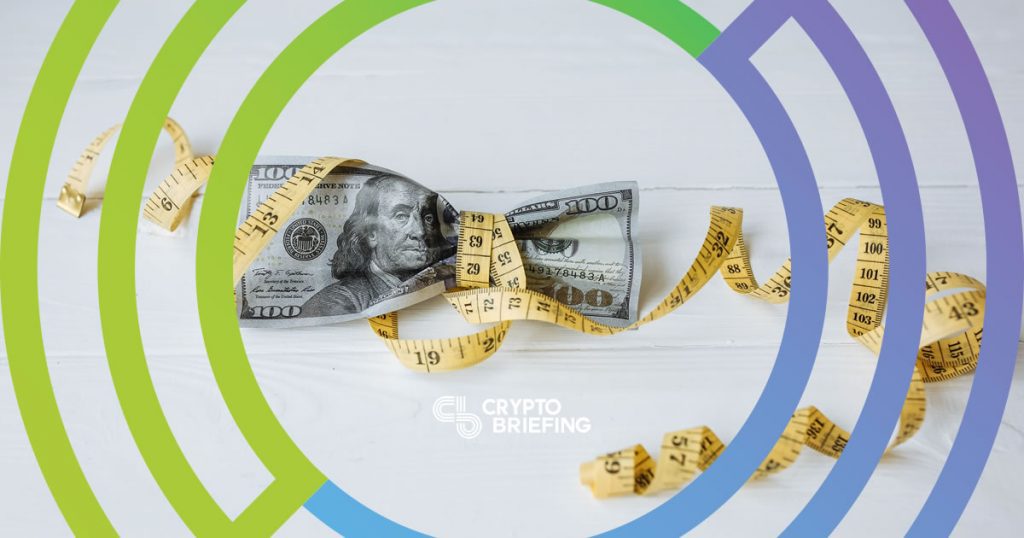 Circle is the latest victim of SEC foot-dragging as it continues to shrink, abandoning many of its ambitions to build a holistic world-class crypto company as regulatory uncertainty continues to undermine both its model, and the asset-class as a whole.
Boston-based Circle, which began as a peer-to-peer payments technology company in 2013, seemed to be on a roll. It purchased the Poloniex exchange in early 2018 for $400 million, with the aim of bolstering the exchange's customer service capabilities – which were notoriously overwhelmed during the late 2017 crypto bubble.
As founders Sean Neville and Jeremy Allaire said in a blog statement, "…you can expect Circle to address customer support and scale risk, compliance, and technical operations to bolster the existing product and platform."
---
Jumping Into The Sachs With The Big Boys
That was roughly three years after Goldman Sachs led a funding round for the company for $50 million. Six months later it became the first company to obtain a BitLicense from the New York Department of Financial Services.
Crowdfunding platform SeedInvest was acquired by the growing group in October 2018 in a bid to expand Circle's vertical fintech infrastructure. That followed a Bitmain-led funding round of $100 million in May of 2018.
In the same month, it launched the USD Coin (USDC), a stablecoin pegged to the USD that would be fully backed by fiat deposits, supported by monthly attestations by auditing firm Grant Thornton LLP.
The USDC currently has a market cap just shy of half a billion dollars and is a top 30 cryptocurrency by that measure. There are eight times more Tether tokens than USD Coins, but it is the second-largest stablecoin in the market, double the size of third-placed Paxos.
---
And Then The Circle Started To Contract
Beginning with the announcement in June this year that Circle would discontinue Circle Pay, its fiat and crypto payments app, the company nevertheless pledged its commitment to "…creating new global crypto financial services for people to store and create value, earn money and make payments in a seamless way through new wallet services in Circle products."
Citing Bermuda's "…rapid innovation in digital asset businesses and crypto… with an exceptionally well designed and comprehensive regulatory framework: the Digital Assets Business Act of 2018 ("DABA")," the company announced only a month later it would be opening a Bermudan subsidiary. Circle would service all non-U.S. customers from that subsidiary.
The blog post echoed co-founder Jeremy Allaire's July 2019 testimony to Congress that "in the United States, regulatory uncertainty and the application of laws that do not contemplate digital assets has led to the loss of significant opportunity. The Securities and Exchange Commission, for example, is forced to apply Federal laws written in the 20th century to technologies created in the 21st… the results of the uncertain and restrictive regulatory environment has led many digital asset projects and companies to domicile outside of the United States."
It was the speech in which Allaire told Congress that Circle had received a DABA license and would serve international customers from that jurisdiction. He warned U.S. lawmakers of the urgency to act.
And he followed through on those warnings. Circle had been among the most compliant digital asset companies in the U.S., but securities regulations continued to place a stranglehold on the business.
In September, the company closed down its Circle Research services to continue to focus on its stablecoin and exchange, and cut costs. Staff reductions were blamed on "an increasingly restrictive regulatory climate in the United States."
---
The Sun Sets Quickly Over Boston's Night Skies
Its pending sale of Poloniex to an Asian consortium for a quarter of the price at which they purchased it two years ago is the latest in the sunsetting of services that Circle once offered. The suite of products from Circle (Poloniex, Circle Pay, Circle Research, SeedInvest, USDC, and its OTC trading desk) is gradually fading from the crypto scene.
It should be noted that Allaire is no crypto newbie with delusions of grandeur. Rather, he's a seasoned tech entrepreneur with multiple successful exits – the company he founded with his brother, Allaire Corporation, went to IPO in 1999. After acquisition by Macromedia, he served as CTO before founding Brightcove and taking another company to IPO.
Allaire once said that "We want to make this as easy to use as Gmail, Skype, and other consumer services on the Internet today."
That vision appears to be fading. In the end, either the deafening silence of uncertainty or the gentle shuffles of feet-dragging became too onerous, and the Circle suite has since lost three of its key assets.
As Circle's circumference continues to shrink, it may be the wake-up call U.S. authorities need to hear. Or perhaps more likely, a validation of their strategy of regulation-by-enforcement and legislative inaction.