Sichuan Orders Shutdown on 26 Bitcoin Mining Farms
China's last safe haven for Bitcoin miners has ordered a shutdown.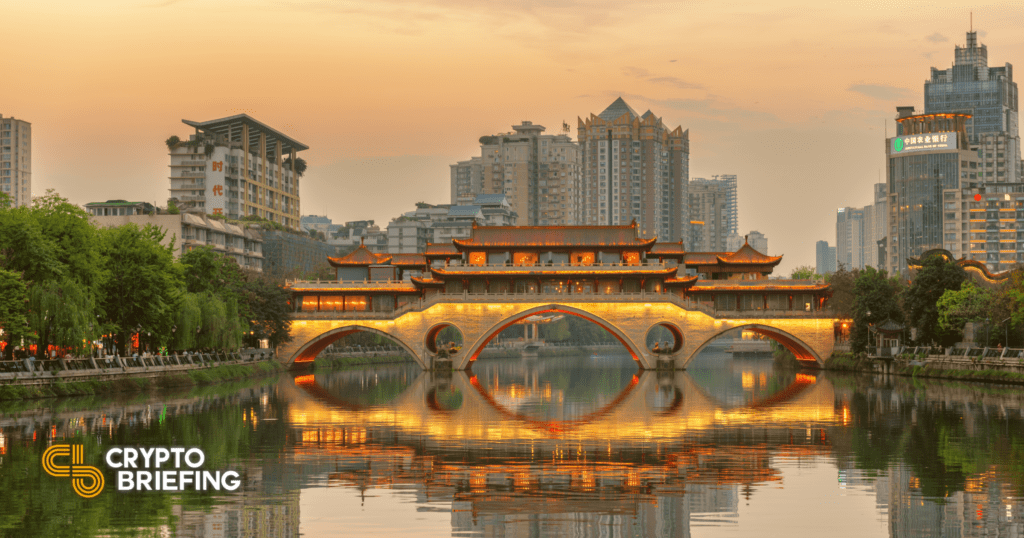 Key Takeaways
Sichuan's energy authorities have ordered a complete shutdown of mining activities in the region.
Sichuan was the last of the three major Bitcoin mining regions in the country.
Bitcoin's total hashrate has dropped 30% since the nationwide crackdown began.
Sichuan's government has passed an order to shut down 26 Bitcoin mining farms. The order also calls for inspections of other farms in the region.
Sichuan Calls End to Bitcoin Mining
The Sichuan Energy Bureau and the Sichuan Development and Reformation Commission published a letter today ordering the shutdown of 26 Bitcoin mining farms that directly receive electricity from state-owned energy producers.
The two agencies have also ordered local authorities to submit a report on other unreported mining operations in the province by Jul. 25.
The transcript of the order was shared on social media today. It orders 26 companies to close down and local energy producers, municipal authorities, and other government agencies to report on the other mining farms in the region.
Sichuan was the last of the three major Bitcoin mining regions after Inner Mongolia and Xinjiang. Last month, farms in Xinjiang were forced to close down their operations after the nation's state council issued a directive to shut down wasteful mining and irresponsible trading practices.
Unlike Mongolia and Xinjiang, which burn coal for electricity, Sichuan mostly generates power using hydroelectric stations. This means the region benefits from additional income during peak season when there is abundant power.
The energy authorities in the region had set up dedicated areas to promote Bitcoin mining. Moreover, they reviewed the central government's order to decide the fate of the mining industry in a meeting earlier this month. Today's letter has made their intentions clear.
As of this morning, the total mining hashrate of the Bitcoin network had dropped to 111 Exo hashes per second (EH/s), down from 160 EH/s last month. Mongolia kicked off the latest crackdown in May.

While the industry has been observing a shift to North America and other western regions, the total hashrate could fall further in the short term due to the accelerated exodus from China.