Singapore's Central Bank Wants to Limit Retail Participation in Crypto
The Monetary Authority of Singapore has joined a long list of central banks to weigh in on crypto, saying it may move to limit retail participation in the space.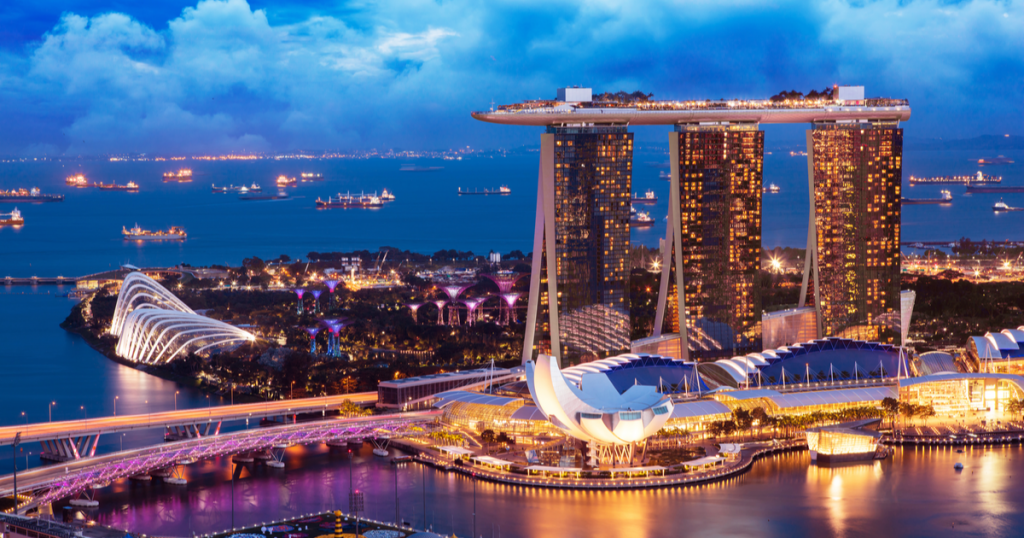 Key Takeaways
The Monetary Authority of Singapore's chairman told the Singaporean Parliament today that the central bank may seek to limit retail participation in the crypto markets. It also plans to restrict leverage trading tools.
The central bank has already forbidden crypto advertisements in public spaces and marketing that trivializes the risks of trading.
Contrary to European regulatory bodies, MAS appears more concerned with protecting consumers than regulating anonymous transactions.
The Monetary Authority of Singapore is looking into limiting retail participation in the crypto market and restricting leverage trading tools. The Singaporean central bank has already banned crypto marketing in public places.
Singapore Central Bank Weighs Crypto Regulation
The Monetary Authority of Singapore (MAS) is planning to implement restrictions on crypto trading.
The Singaporean central bank's chairman Tharman Shanmugaratnam told the Singaporean Parliament today that it has "consistently warned that cryptocurrencies are not suitable investments for the retail public" and has been considering introducing additional customer protection safeguards.
According to Shanmugaratnam, these safeguards would include limiting retail participation and regulating the amount of leverage that can be used in crypto transactions. While Shanmugaratnam did not elaborate further on the measures the central bank was weighing, his statement pertained to a question on crypto trading platforms, suggesting that Singaporean crypto exchanges could soon face heightened regulatory scrutiny.
Shanmugaratnam said that MAS started taking steps in January to tackle crypto marketing; specifically, companies offering crypto services are no longer permitted to advertise in public areas nor allow trading to be portrayed in a trivializing manner. Crypto ATMs have also been removed from public areas.
Shanmugaratnam noted that the borderless nature of crypto markets made international regulatory coordination necessary, and said that MAS was discussing these issues with various international bodies. As public interest in cryptocurrency technology has grown, government agencies worldwide have expressed concern with the decentralized nature of crypto assets. Last month, the U.S. Justice Department published a report saying that "jurisdictional arbitrage" posed problems for crypto law enforcement.
The central bank's stance has come to light in the depths of a months-long market-wide slump following the biggest crypto bull market ever. As the market grew throughout 2021, retail investors piled into Bitcoin, Ethereum, NFTs, and meme coins like Dogecoin, only for most assets to erase the majority of their value in a crash. The global cryptocurrency market cap peaked at $3 trillion in November 2021; today, its value is around $929 billion.
While MAS appears most focused on protecting customers, European regulators have expressed concerns about the financial anonymity that crypto technology could offer its users. In March, the European Parliament voted to force crypto exchanges to submit data about all transactions made with "unhosted wallets." Lithuania has since followed suit by imposing a blanket ban on all "anonymous wallets."
Disclosure: At the time of writing, the author of this piece owned ETH and several other cryptocurrencies.