Solana Back To All-Time Highs as NFT Mania Takes Hold
Solana's SOL token has seen an 80% price rise in the last week. More activity and incoming NFT mania have been the main catalyst for SOL to reclaim its all-time high.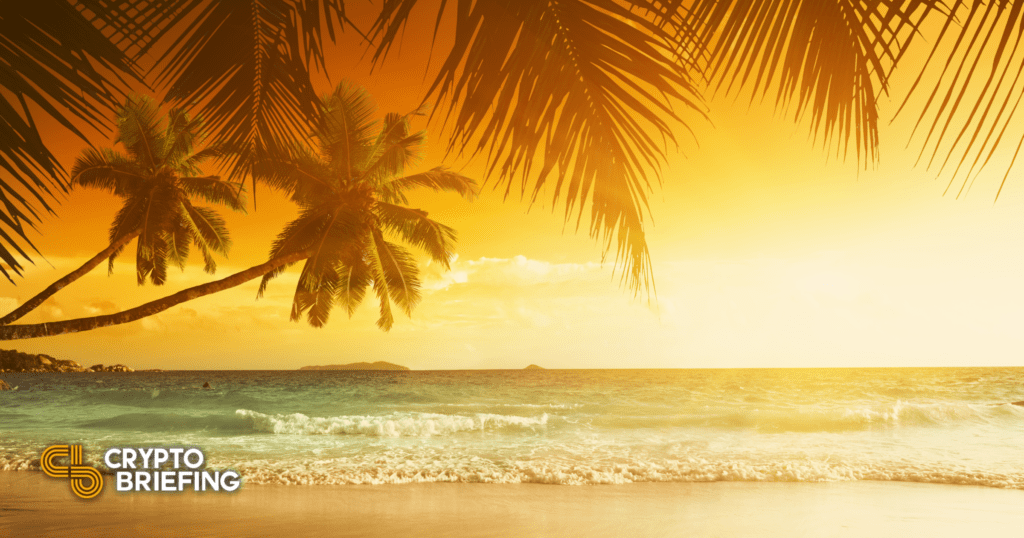 Key Takeaways
After an 80% price rise in the last week, Solana's SOL token has become the first major cryptocurrency to reclaim its all-time high after the May crash.
Sitting currently around $68, SOL has entered the top 10 cryptocurrencies by market capitalization (around $18 billion).
Solana will go live on Phemex on Aug. 20.
Solana is the first of the major cryptocurrencies to recover its all-time high price since the May crash. The price of SOL reached $67 following the launch of the NFT project Degenerate Ape Academy, the recently released Wormhole bridge between Solana and Ethereum, and a listing on Phemex on August 20th.
Solana Season
Those calling for Solana Summer back in May will be happy to see that the last few months were only a delay. The layer 1 blockchain has seen increased usage in recent weeks, and its native token's value is rising fast, crossing $67 at the time of writing.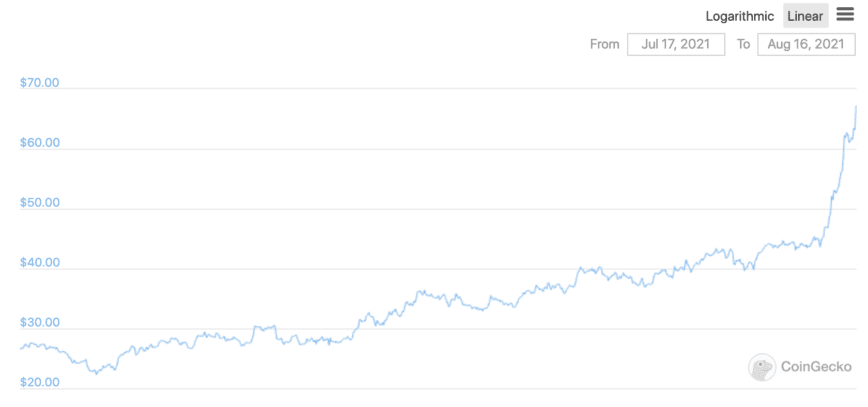 The price rise coincided with the launch of the NFT project Degenerate Ape Academy. Much has been said lately about the NFT mania on Ethereum, but this latest release shows Solana is also interested in building up its own NFT ecosystem. The project showcased 10,000 different cartoon apes and sold out in under ten minutes.
The cheapest available apes on Solanart, Solana's OpenSea equivalent, currently come in at around 13 SOL, a little under $1,000. By the Degenerate Ape team's own admission, the launch went poorly as interest was much higher than expected. The price to mint an ape was 6 SOL, meaning those who minted Degenerate Apes have already realized a hefty profit.
We sold out in 8 minutes. Holy Ape.

No the drop was NOT smooth. It was shitty at best. We did A LOT wrong and the team was overwhelmed with the wave that hit us in the past week. It was exponentially bigger than we thought. Please ape rage in the comments /1 pic.twitter.com/HCccxoSoQn

— Degenerate Ape Academy (@DegenApeAcademy) August 15, 2021
Solana is a blockchain that has been gaining much traction in 2021, after starting the year under $2. It offers very quick transaction resolution, low fees, and high throughput at around 50,000 transactions per second. In comparison, Ethereum processes around 30 transactions per second.
As Ethereum NFT drops often see gas fees going through the roof, a blockchain like Solana could prove worthy competition to Ethereum when it comes to NFT drops. The fast transaction speed and low fees make distributing the artwork much easier for the artists and collectors. Its founder Anatoly Yakovenko believes the chain will see exponential growth in the next few years.
The Solana team also recently released Wormhole, a decentralized bridge between the Solana and Ethereum blockchains. Through Wormhole, users can easily go from ERC-20 assets to SPL, and vice-versa. Interestingly, Wormhole is fully decentralized, meaning that funds are held by an independent smart contract rather than a custodian.
Solana should also benefit from a Phemex listing on Aug. 20. Previous exchange listings have seen the coin surge, with news of a Coinbase Pro support helping SOL jump 10% in May.
Disclaimer: The author held ETH, SOL, and several other cryptocurrencies at the time of writing.