Sotheby's Bored Ape Bundle Could Fetch $18 Million
The auction house's collection contains over 100 items from the hit NFT series.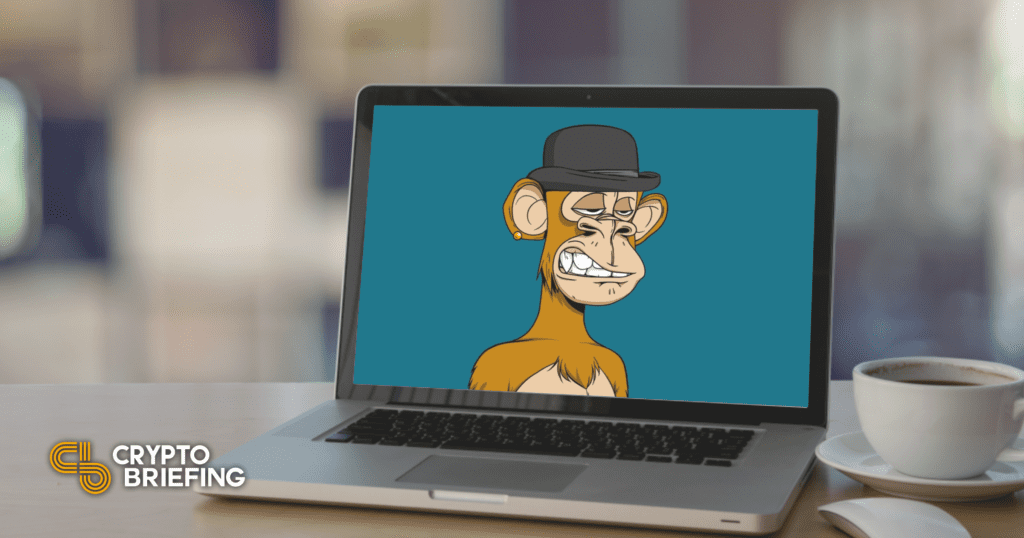 Key Takeaways
Sotheby's is auctioning Bored Ape Yacht Club NFTs.
The 107 tokens that are currently on auction come from a collection owned by the series' creator, Yuga Labs.
The collection is expected to fetch up to $18 million.
Sotheby's has announced an auction featuring a collection of NFTs from the Bored Ape Yacht Club series.
Yuga Labs Auctions Its Collection
Yuga Labs, the company that created the Bored Ape series, is auctioning tokens from its own collection via Sotheby's.
The collection on auction includes 107 NFTs from the series. The bundle of tokens also includes 6 "Mutant serums," which can be used to convert the tokens into Mutant Ape Yacht Club NFTs.
So far, the collection has received bids as high as $4.5 million, and the auction is predicted to close between $12 million and $18 million. The auction will end on Sept. 9 at 7:00 PDT.
Bored Ape Yacht Club is currently the fourth largest NFT series by volume, with a 7-day trading volume of 40,600 ETH ($153.4 million). Its counterpart, Mutant Ape Yacht Club, accounts for an additional 63,000 ETH ($238 million) in 7-day trading volume.
The series has attracted attention thanks to high-profile purchases from celebrities like NBA player Stephen Curry as well as engagement from companies like Arizona Iced Tea.
Tokens from the series that are in general circulation can be purchased individually from auction sites such as OpenSea.
Auction House Highly Interested In NFTs
Sotheby's has previously run sales for various other NFT items, including tokens from the digital artist Pak and a collection of NFTs titled "Natively Digital" that featured CryptoPunks NFTs.
It also sold a tokenized version of the World Wide Web's source code, created by Tim Berners-Lee, in June.
The auction house stated in April that it believes the "NFT ecosystem will evolve alongside [blockchain], growing not just in size but in complexity and opportunity," implying it will continue to work with the digital assets in the future.
Disclaimer: At the time of writing this author held less than $75 of Bitcoin, Ethereum, and altcoins.