Sotheby's Announces Upcoming Sale With NFT Artist Pak
Sotheby's will host a collection of works by digital artist Pak next month.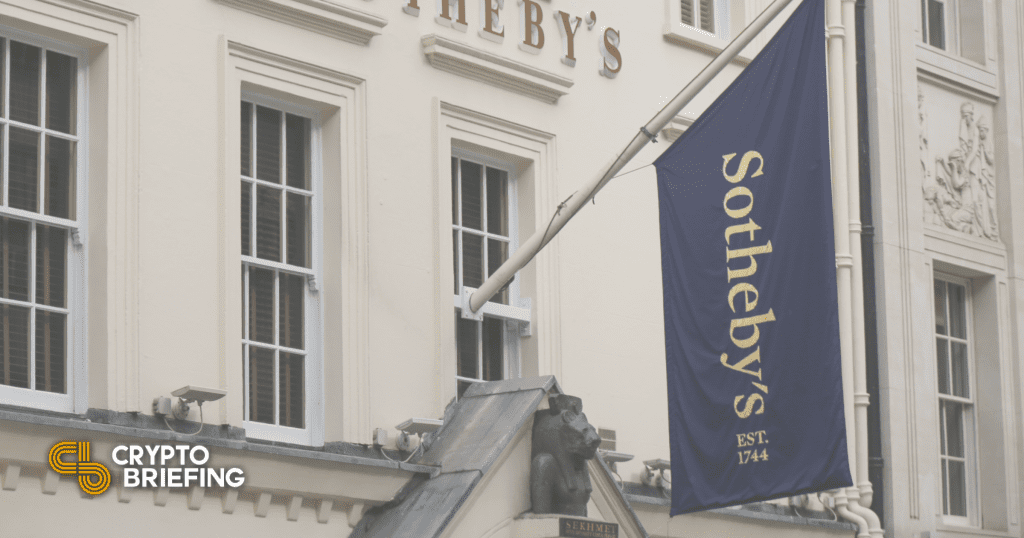 Key Takeaways
Sotheby's has announced a collaboration with NFT artist Pak.
A series of unique pieces and open editions will go on sale next month, with "some other surprises" planned in the meantime.
Pak is the latest digital artist to appear in a world-famous auction house after Beeple's historic Christie's sale.
After Beeple's landmark Christie's auction, NFTs are headed to Sotheby's.
Pak Heads to Sotheby's
Sotheby's has announced its first NFT sale.
The 276-year-old auction house will showcase a collection by digital artist Pak this April. Sotheby's announced the collaboration on its website and Twitter page alongside Pak.
Charles Stewart, CEO at Sotheby's, also discussed the upcoming event on CNBC this morning.
New this morning: @Sotheby's announces upcoming sale with anonymous digital artist PAK

"It's still very early with crypto art in general," says CEO Charles Stewart on #NFTs. "This has the potential to bypass a lot of the traditional gatekeepers." pic.twitter.com/D0F4pppkmT

— Squawk Box (@SquawkCNBC) March 16, 2021
Stewart told CNBC:
"We wanted our first [NFT] sale, as a market leader, to be with one of the most established artists, which is why we've chosen to collaborate with Pak"
He added that there's "a lot [in crypto art] that's really exciting and that we think has staying power."
The NFT space has blown up this year, with digital artists, celebrities, musicians, sports players, and more embracing the technology as a way of tokenizing their work on Ethereum. Last week, Beeple shook the traditional art world when his "Everydays: The First 5,000 Days" NFT sold for $69.34 million at Christie's. The historic sale made him the third most valuable auctioned living artist.
The Pak collection will feature one-of-a-kind items, like Beeple's "Everydays: The First 5,000 Days" piece. Additionally, there'll be a series of open editions that allow multiple fans to purchase the same piece and "some other surprises" coming over the next few weeks.
Pak is one of the digital art space's cult favorites, known for their highly distinctive monochrome style. They're also one of the scene's most mysterious figures; their true identity is unknown.
Metarift pic.twitter.com/go1L3a2L06

— Pak (@muratpak) March 14, 2021
In the CNBC interview, Stewart said that he thought the state of pseudonymity many crypto artists favor could be "a bit disruptive" in the art space.
The sale goes live sometime in April, though full details are yet to be revealed.
Disclosure: At the time of writing, the author of this feature owned ETH and several other cryptocurrencies.