Unique Cristiano Ronaldo NFT Sells for $290,000
A one-of-a-kind digital card featuring Cristiano Ronaldo has sold for $290,000.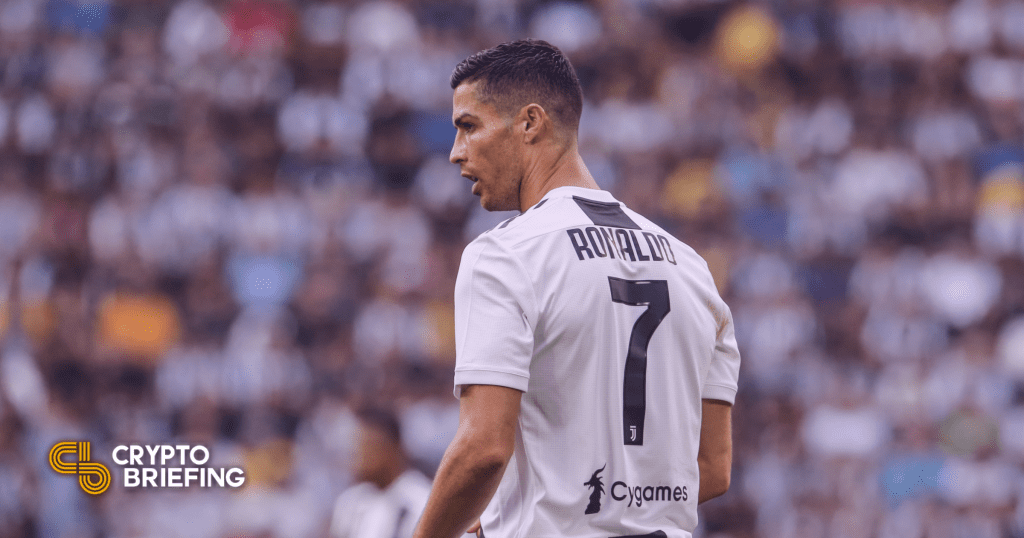 Key Takeaways
A one-of-a-kind Cristiano Ronaldo NFT has sold for $290,000 on the fantasy soccer game Sorare.
The digital collectible has become the world's most expensive soccer trading card.
The sports industry is one of many that's begun to adopt NFT technology this year.
CR7 fetches six figures on the NFT market.
Ronaldo NFT Breaks Records
A unique digital trading card featuring soccer legend Cristiano Ronaldo sold for $289,920 over the weekend.
WOW! 🚀 Congratulations to FC Camembert who has just smashed our #Sorare Market record.

The Unique 2020-21 Cristiano Ronaldo card was bought for $289920 on the Transfer Market. #OwnYourGame ⚽️

Season: 2020-2021
Serial: 1/1
Price: $289920 pic.twitter.com/unLS9aXaN1

— Sorare (@Sorare) March 14, 2021
The rare collectible was sold on Sorare, a fantasy soccer game where players are available as NFTs. The cards can be used to compete in tournaments, and they can be traded between players on a transfer market. As they take the form of non-fungible tokens on Ethereum, they offer provable ownership and scarcity.
Sorare has enlisted many of the world's leading soccer clubs in recent months. In February, the team announced a $50 million Series A funding round led by venture capital firm Benchmark.
The game's NFTs are available in three levels of scarcity: unique (1 of 1), super rare (1 of 10), and rare (1 of 100). Some of the rarer cards have fetched hefty sums in the past, but the Ronaldo sale breaks the record as the most expensive sports NFT. It's also become the most expensive soccer trading card ever, overtaking a recent $124,230 sale for a physical Erling Haaland card.
The card went to a user called camembert, who also bought a unique Zinedine Zidane NFT through the game earlier this month. He said:
"I would personally never buy a Picasso but I was very happy to invest $300,000 in my idol. Teenagers spend more than seven hours a day on a screen, so it seems natural that younger generations want to collect things online. Cristiano Ronaldo has five Ballon d'Or, is the first footballer billionaire, won five Champions League, and owns the largest Instagram account in the world with 270 million followers. He is also an example of discipline and will be a football legend forever."
Cristiano Ronaldo is arguably one of the world's greatest living soccer players, alongside Lionel Messi. He currently plays as a forward for Juventus.
The NFT market has become more heated than ever in recent weeks. Aside from the sports industry, musicians, celebrities, and video gaming companies are among those that have recently begun to adopt the technology en masse. Last week, NFTs saw widespread coverage in news outlets worldwide when a digital art piece by Beeple sold for $69.43 million at Christie's. It became the third most valuable auctioned artwork by a living artist.
—
Disclosure: At the time of writing, the author of this feature owned ETH and several other cryptocurrencies. When you purchase digital collectibles on Sorare using some of the above links, you support independent journalism on Crypto Briefing. This does not impact our reporting. We continue to pursue a fair and balanced editorial. For more information about our partnership with Sorare, please do not hesitate to reach out to us on Twitter or Telegram.