Aphex Twin Sells Surprise NFT on Ethereum for $130,000
The electronic music trailblazer said that a portion of the proceeds will go towards environmental causes.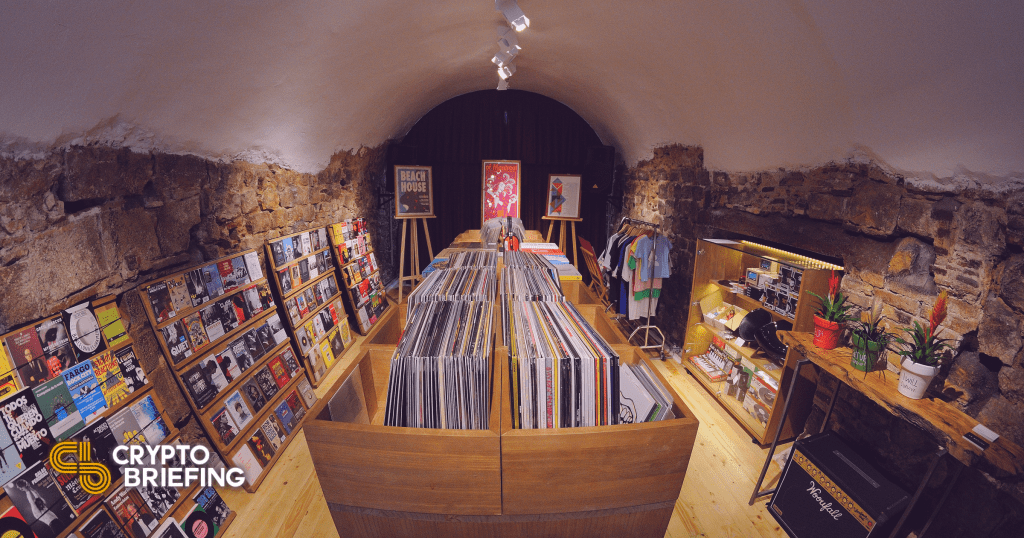 Key Takeaways
Aphex Twin has released a new piece of music as a one-of-a-kind NFT. It sold for $130,000.
The artist confirmed that some proceeds from the sale would be spent on environmental preservation.
Aphex Twin is known for his surprise music drops. Many of his rarer releases are extremely sought-after.
Richard D. James of Aphex Twin joins the NFT boom.
Aphex Twin Now on Ethereum
The pioneering electronic musician best known as Aphex Twin has sold a tokenized piece of his music for $130,000.
James minted the piece as a unique token on Ethereum then put it up as a 24-hour auction on the NFT app Foundation on Saturday night. Bidding closed at 72 ETH on Sunday, worth $130,124.16 at today's prices. The winning bid came from a user called artoninternet.
James announced the auction through Twitter as it went live on Saturday.
I'm on @withFND 🌐

0x2B867e8B4EfDB9a792a5A9C5524B7f61CF143b4Ahttps://t.co/m8iEeChAzw

— Aphex Twin (@AphexTwin) March 14, 2021
The piece is titled "/afx\/weirdcore\<blockscanner>." It features a video clip by Weirdcore, James' longtime visual art collaborator. According to the listing, Freeka Tet also had technical input.
James also confirmed that his team would spend a portion of the proceeds on "planting trees and either donating to permaculture projects or setting them up ourselves," depending on the final price.
The Music Industry Eyes NFTs
NFTs, short for non-fungible tokens, have found a place in the mainstream spotlight this year, thanks to growing interest among musicians and other creators.
Last week, digital artist Beeple made history when his art piece "Everydays: The First 5,000 Days" sold for $69.34 million in a Christie's auction.
Some have been quick to call the space a bubble, while others have taken the opportunity to revive conversations around the environmental impact of blockchain technology. As NFTs mostly run on Ethereum today, which is yet to move to a proof-of-stake consensus algorithm, they're part of an ecosystem that requires a high level of computational power.
Still, the number of artists that have joined the movement suggests that it could bring long-term value. It's a promising technology for musicians, who often suffer from issues related to royalties. In the current system, artists can expect to earn a relatively small portion of their music sales' profits, and they usually get paid after several other parties.
By selling a piece of music directly to a fan in exchange for ETH, artists can bypass many intermediaries in the traditional music industry. The electronic music producers RAC and 3LAU have long evangelized NFTs as a groundbreaking art form.
People are afraid of new technology. pic.twitter.com/rjE42U50Nn

— 3LAU (@3LAU) March 15, 2021
When a fan buys a new piece of music as a unique NFT, the work's scarcity and ownership are recorded on the Ethereum blockchain. That means one-of-a-kind pieces by popular artists can be extremely valuable.
Aphex Twin is the latest star to drop new music as an NFT, following Grimes, Steve Aoki, Mike Shinoda, and Carl Cox.
He's also one of the most fitting candidates for this kind of release format. In the past, he's quietly sold limited releases of his music at concerts. The floor price for "London 03.06.17," a 12" record sold at Field Day festival in London, is currently $418 (£300) on the second-hand market. Other rare records command similarly high prices.
In 2014, a rare test pressing of his "Caustic Window" LP sold for $46,300 on eBay, following a $67,424 crowdfunding campaign to distribute the recording to fans.
But at $130,000, "/afx\/weirdcore\<blockscanner>" is by far the most valuable piece of music Aphex Twin has ever released.
Disclosure: At the time of writing, the author of this feature owned ETH and several other cryptocurrencies.