Steve Aoki Joins Celebrities Dropping NFTs on Ethereum
The superstar DJ is releasing a series of NFTs through Nifty Gateway on Sunday.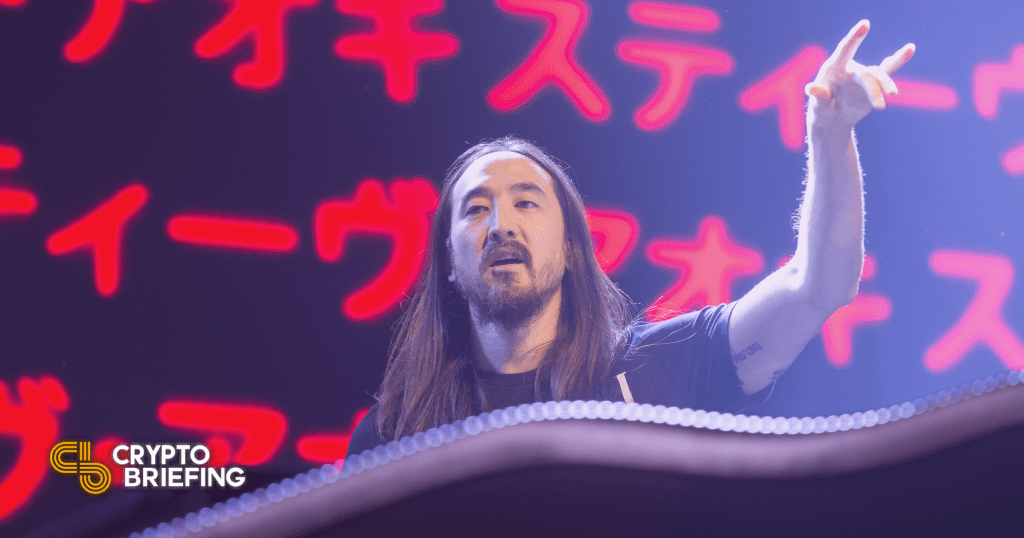 Key Takeaways
Steve Aoki is releasing a collection of NFTs on Nifty Gateway this Sunday.
A teaser suggests that the NFTs feature music by Aoki, alongside animated visual art.
Aoki is the latest in a slew of stars to participate in the growing NFT trend.
EDM comes to Ethereum: Steve Aoki is dropping his first NFT collection this week.
Steve Aoki Creates First NFT
The NFT space has a new entrant.
Famed EDM DJ Steve Aoki has confirmed that he'll be releasing his first set of NFTs through the Gemini-owned marketplace Nifty Gateway this coming Sunday.
A video clip of the first piece features an animation accompanied by a segment of Aoki-style electronic music. Aoki said that the visual art had been designed by Antoni Tudisco, a digital artist who's been active in the NFT community.
Aoki also confirmed that the drop would feature both limited edition and open edition releases in his announcement. It goes live at 2:00 PM Eastern Time on Sunday.
Dropping my first ever NFT collection next week! Lil teaser 🤫 this is the first piece in the collection. Visual design by @Antonitudisco. Opens LIVE on @niftygateway next Sunday 3/7 at 2PM ET. We'll have limited edition packs, open editions and more so u will want to be quick. pic.twitter.com/LkUPjIGU81

— Steve Aoki (@steveaoki) February 28, 2021
Steve Aoki is one of the world's most famous DJs, known for spearheading the EDM movement. He's released ubiquitous dance hits with artists like Afrojack and regularly performs at Tomorrowland, EDM's poster event.
Stars Adopting NFTs
Nifty Gateway has attracted many big-name artists like Aoki as NFTs begin enjoying more mainstream interest.
Yesterday, Grimes released her first NFTs through the online marketplace. Several limited pieces were sold for $20 in an edition of 100, while two pieces titled "Earth" and "Mars" featuring music by Grimes were released for $7,500 on a limited timeframe. The most valuable piece is a unique called "Death of the Old," which also features a clip of her music. Bidding is currently at $200,000 with seven hours remaining.
By minting NFTs on Ethereum, musicians can release their work directly to fans without traditional intermediaries.
Aside from the musicians that have recently jumped onto the trend, NFTs have been a major hit in the digital art world.
Arguably the central figure of the movement is Beeple, whose "Everydays: The First 5000 Days" piece is currently on sale at Christie's. Bidding is at $3 million; the auction closes in 10 days.
The technology has also caught on among sports fans, thanks to games like NBA Top Shot and Sorare. In November, a unique Kylian Mbappé card sold for $60,000 on Sorare. The fantasy football game recently received investments from Barcelona striker Antoine Greizmann and others in a $50 million raise.
As NFTs have exploded, some have warned of the risks of high-priced pieces losing their valuations in the future. But for now, the space is booming, with major names joining in weekly.
Disclosure: At the time of writing, the author of this feature owned ETH, and a number of other cryptocurrencies. They were also part of a raffle for a Beeple NFT.