Linkin Park's Mike Shinoda Raises $30,000 From Ethereum NFT
Following Lil Yachty, Carl Cox, and Soulja Boy, Linkin Park rapper Mike Shinoda has released his own NFT.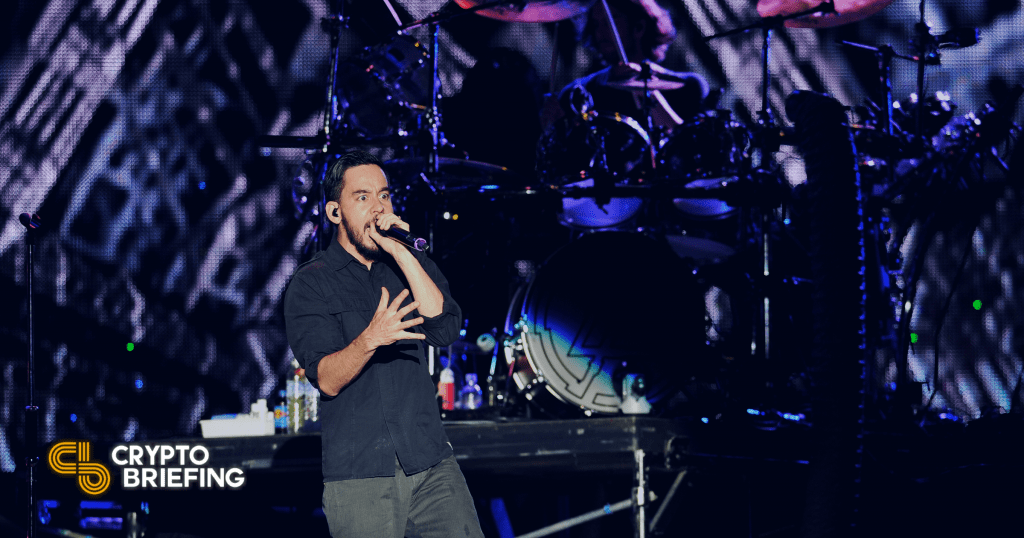 The NFT hype is showing no signs of slowing. Now, Linkin Park member Mike Shinoda has shared his first digital collectible piece.
Mike Shinoda Mints NFT
Mike Shinoda, the American musician best known for his role in the seminal rock band Linkin Park, has released his first NFT.
An auction for the digital art piece, titled "One Hundredth Stream," is running on Zora, an exchange for buying limited edition art and other goods.
Zora lets users bid on items using various currencies. Since listing "One Hundredth Stream" over the weekend, it's received an offer of $30,000.
Shinoda confirmed that he would donate the $30,000 sum to a scholarship he funded at ArtCenter College of Design.
$30k US will be going to the "Michael K Shinoda Endowed Scholarship" at @artcenteredu to benefit students based on artistic merit and financial need. https://t.co/sMy9tPrWV1

— Mike Shinoda (@mikeshinoda) February 8, 2021
The NFT contains music created by Shinoda. He explained that listing an item this way would likely be more lucrative than releasing a song worldwide through traditional methods.
Based on some of his other Twitter comments, the listing has received a mixed response from his fans. He said:
"It doesn't matter if you think a current bidding price is too high for a digital collectible. It matters that one person thinks the [sic] price is worth it."
Shinoda isn't the first musician to get involved in the NFT boom recently. Only a few days ago, Soulja Boy minted his first piece. Lil Yachty also raised $16,050 for his first collectible, and Carl Cox has released music as a token in a similar way to how Shinoda has done.
The auction ends this weekend. It can be viewed here.
Disclosure: At the time of writing, the author of this feature owned ETH, among a number of other cryptocurrencies.