Split Royalties With NFTs If You're Flashing Lights, Kanye Tells Paparazzi
Kanye West has suggested that celebrities could leverage NFTs to earn royalties on their photos taken by paparazzi.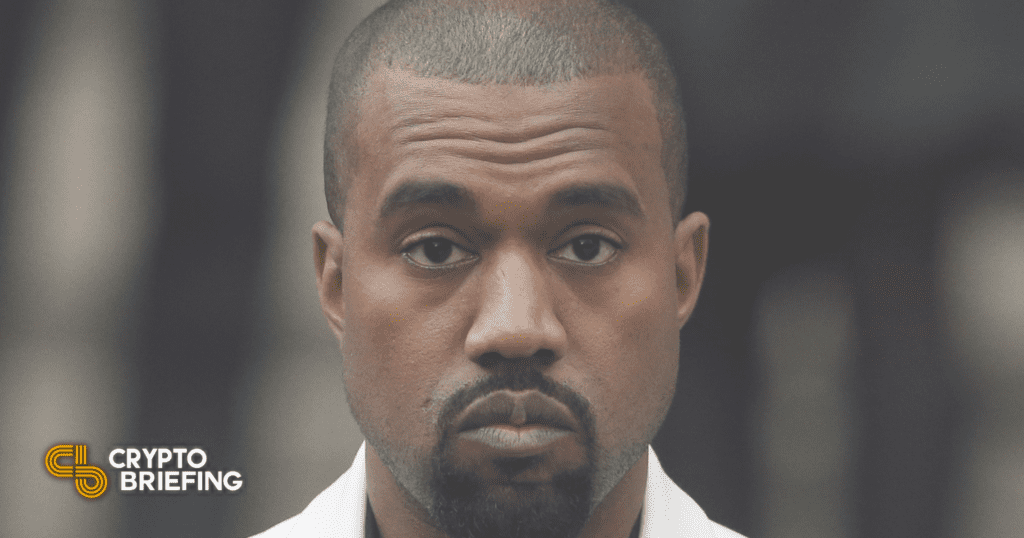 Key Takeaways
In an unplanned discussion with a paparazzi, Kanye West said that celebrities should be able to earn royalties from their image.
He suggested that photographers could use NFTs to split the profits from their work with the celebrities.
He also said that he would change how the industry works to support artists.
Kanye West was caught on camera Monday sharing his thoughts on celebrity photographers. He suggested that paparazzi could use NFTs to give celebrities a percentage of what they earn from their photos.
Kanye West Mulls Benefits of NFTs
Before flashing lights at celebrities, paparazzi should consider adopting NFTs, Kanye West has suggested.
In a short and spontaneous discussion with a group of photographers, the hip-hop icon who now known as Ye was filmed Monday saying that NFTs could help celebrities earn royalties on paparazzi photos.
The discussion ensued after a group of photographers approached West at Miami International Airport. After asking the paparazzi to give him a little distance, West told them that he thinks photographers should give a percentage of the profits they earn to the celebrities they capture. In a YouTube clip published by ET Canada, West can be seen saying:
"What I'm saying is, y'all gonna end up giving all celebrities a percentage of our image, we got to take control of our image. Right now you get to shoot us without having to pay, I'mma change that."
Paparazzi are freelance photographers who pursue celebrities to snap photographs of them, typically while they are going about their daily life routines. They typically make money by selling photographs to tabloid newspapers or gossip magazines. In most countries, this activity is entirely legal, and celebrities don't see any of the profits from the photographs or videos. Raising this issue to the paparazzi, West added:
"I'm not saying it in a negative way. I'm saying, it's just like—right now it's just really one-sided, you guys could follow us, you guys can stand in front of our hotel at any given time, you don't give us any percentage of what you're making off of us, of our kids, and I'm going to change that."
West then suggested that NFTs could provide a way for both celebrities and paparazzi could make money from selling their photographs. "You know, NFT people get paid in perpetuity on a product that they put out," he said, adding that he should be able to earn from his image. "We all got to make money together."
NFTs are unique tokens or units of data recorded on smart contract-enabled blockchains like Ethereum and Solana. They can be used to tokenize any type of asset, including video and audio materials, and make it easy to guarantee and prove the authenticity, ownership, and scarcity of an asset.
Artists can use NFTs to sell their music, films, photographs, or digital art directly to consumers and also earn royalties from every subsequent resale of their work on the secondary markets thanks to the programmability of smart contracts.
West's comments suggest that he thinks the same can be done with paparazzi photographs, whereby both the celebrity and the photographer could make money from selling the tokenized photos to tabloids. Last year, NFTs were one of the fastest-growing segments of the cryptocurrency market, with numerous musicians like Aphex Twin, Grimes, Snoop Dogg, Deadmau5, 3Lau, and Kings of Leon joining in on the action to mint their own works. While West is yet to follow suit, after his latest comments, it may not be long before he embraces the technology.
Disclosure: At the time of writing, the author of this piece owned ETH and several other cryptocurrencies.