State Street Adds to Crypto Rush with Digital Assets Arm
America's second-oldest bank is launching a crypto unit.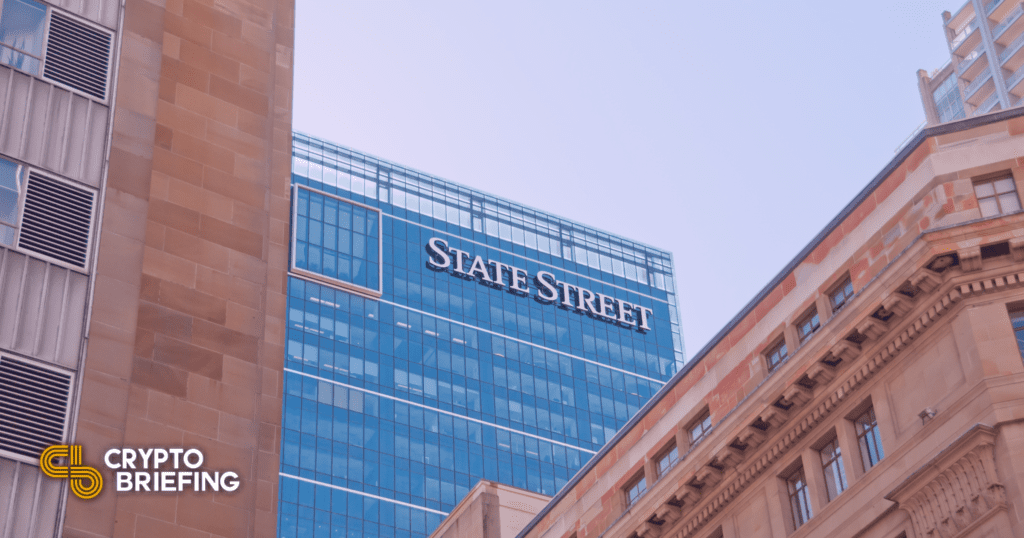 State Street is doubling down on the digital assets boom.
State Street Adds to Crypto Rush
State Street is launching a new unit focused on cryptocurrencies.
The banking giant, which holds over $40 trillion in assets under custody, announced it would be opening a new division called State Street Digital in a Thursday press release.
It's set to be led by executive vice president Nadine Chakar, who will report to State Street Corporation's chief operating officer Lou Mairui. Chakar commented on the growth of the digital assets space, asserting that the firm is well-positioned to capture a part of the market. She said:
"State Street has a major role to play in the evolution of digital market infrastructure and this new division will help us bring our expertise and resources to the conversation. As digital currencies and tokenization not only gain momentum, but transform financial infrastructure and operating models, we can help our clients bridge the gap between the industry of today and the one of tomorrow."
Per the press release, the bank will expand on its capabilities in crypto, blockchain, central bank digital currencies, and tokenization by evolving its GlobalLink offering into a digital multi-assets platform.
State Street has already dipped its toes into crypto: in April, Crypto Briefing reported that the company's trading technology provider, Currenex, would be providing crucial infrastructure to a trading platform called Pure Digital. Still, the launch of a digital assets arm is a major move that affirms the bank's belief in the future of cryptocurrencies.
State Street is America's second-oldest bank, and it's not the first institutional player to add to the crypto boom in recent months. The investment management firm follows the likes of Goldman Sachs, Morgan Stanley, and BNY Mellon to jump into crypto amid growing mainstream interest in the space.