Morgan Stanley Registers Funds With Up to 25% Bitcoin Allocation
Morgan Stanley has launched new investment funds with indirect exposure to Bitcoin.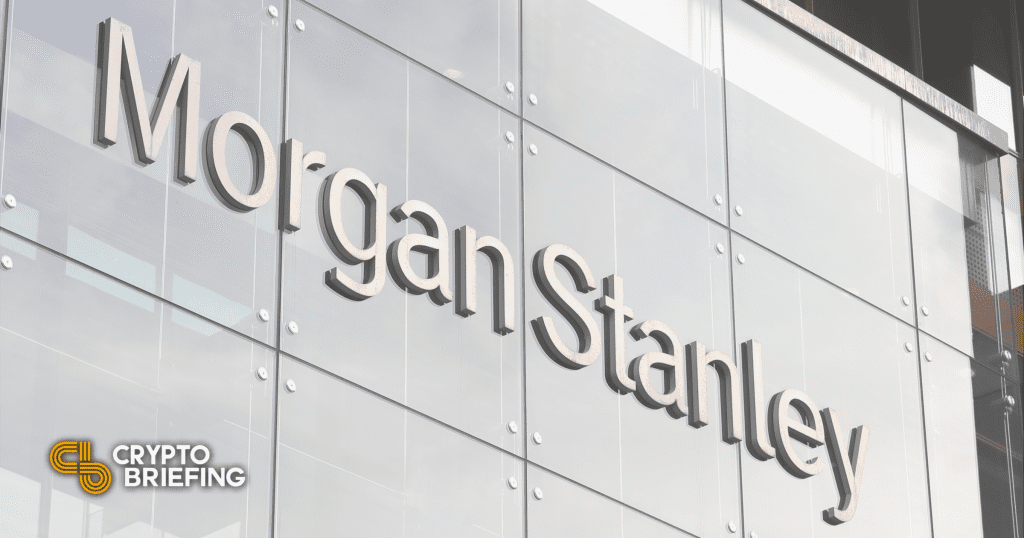 Key Takeaways
Morgan Stanley announced a dozen alternative investment portfolios with up to 25% Bitcoin exposure.
The funds are long-term hedging instruments against adverse economic movement.
The U.S.-based bank has ramped up efforts to engage with the digital asset market.
Morgan Stanley filed an SEC registration for 12 mutual funds that "may have exposure to bitcoin indirectly" via cash-settled futures or Grayscale's Bitcoin Trust.
Morgan Stanley's Bitcoin Investments
Morgan Stanley allotted significant room for Bitcoin exposure—up to 25% via foreign subsidiaries—in an SEC filing for 12 of its institutional funds like Advantage, Asia Opportunity, Counterpoint Global, Developing Opportunity, Global Advantage, and others.
The additional information section of the filing states that each fund "may gain exposure to Bitcoin and other assets by investing up to 25% of its total assets in a wholly-owned subsidiary of the Fund."
The "Subsidiary," which will be registered in the Cayman Islands, will hold Bitcoin exposure via futures contracts or holding GBTC shares.
According to the filing, the funds with GBTC allocation will receive the same tax treatment as a direct Bitcoin investment.
The investment represents insurance against negative movements in traditional markets such as stocks and bonds.
The filing states that over the long-term, "[these] investments are expected to exhibit low or negative correlation with stocks and bonds." They are alternative hedging instruments to gold, bonds, and other commodity-linked instruments.
The American multinational bank announced last month that it would offer Bitcoin investment products to wealthy clients. Reportedly, Morgan Stanley is also looking to acquire the largest South Korean crypto exchange, Bithumb.
The bank is clearly looking at ways to engage with digital assets by bypassing regulatory restrictions in the U.S.