Steem Rallies Against Justin Sun's Power Grab
Steemians are fighting to retake control of their blockchain from Tron. In response, Justin Sun is considering an exit.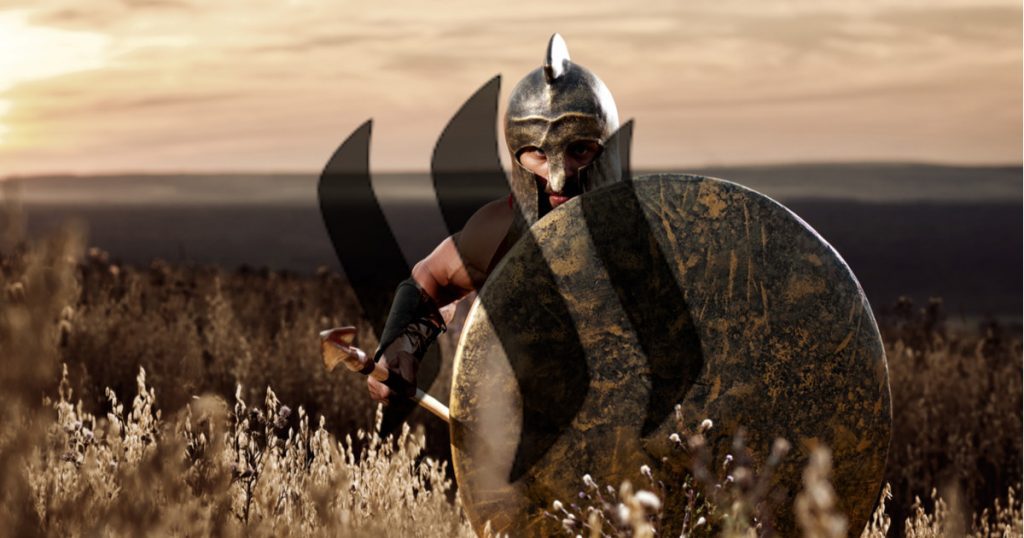 Steem is rallying to retake control of its blockchain⁠—just as exchanges withdraw their support of the takeover. Meanwhile, Justin Sun is trying to cover up the power grab, saying he saved the platform from "malicious hackers."
The Coup Cover Up
Tron executed a hostile takeover of Steem yesterday, ousting 20 of 21 "witnesses," community-elected representatives tasked with safeguarding the platform. Now, in a seeming attempt to cover up the coup, Justin Sun said he "defeated the hackers:"
"STEEM has successfully defeated the hackers and all funds are super SAFU. Steem Network and Steemit community is now stronger than ever since we united and solved the difficulties!"
These "hackers" are the same community-elected representatives he invited to a town hall meeting on Mar. 6 to discuss governance. He goes on to say that these "malicious hackers" froze 65 million STEEM legally owned by Steemit Inc, a for-profit company Sun recently acquired.
His actions weren't a "hostile takeover" at all, he claims. Sun wanted to "protect the sanctity of private property and the interest of all." Moreover, these actions were conducted "under cover" for the safety of the network, less these hackers "sabotage" Steem. "We had no choice," he added.
He also mentioned the three exchanges that helped him execute the takeover: Binance, Huobi Global, and Tron-owned Poloniex. He gave a call-out to Binance CEO Changpeng Zhao by name.
Steem Witnesses Limit Power of Developer Pre-Mine
The so-called hacking attempt Justin Sun is referring to is otherwise known as softfork 22.2, an update a few weeks ago where witnesses moved to temporarily limit the power of Steemit Inc's developer hoard of coins
Historically, Steemit Inc did not vote using its hoard of STEEM, saying that these funds would be used to decentralize the protocol. The understanding among the community was that these funds⁠—currently representing 19% of the total supply⁠—would never be used to vote.
And, over the four years former CEO and founder Ned Scott was in charge, these funds never voted. Soft fork 22.2 codified this understanding.
In a conversation with Crypto Briefing, Andrew Chaney, the author of 22.2, said there was broad support for the upgrade. The top 20 Steem witnesses, several backup witnesses, and stakeholders that "represent the community" participated in the joint collaboration. In all, 65 people were involved, he said.
"The witnesses agreed, nearly unanimously, to enforce a temporary block of certain transactions for Steemit Inc owned accounts. The restrictions did not interfere with daily activities they needed to use," said Chaney.
However, according to Justin Sun, the fork supported by the broader community was more nefarious:
"Such actions are against every aspect of the core value of humanity and decentralization and sanctity of private property. We needed to act immediately to safeguard the STEEM blockchain and ecosystem when we still had the chance," said Sun.
Tron Wants to 'Return Order' to Steem
These points were first articulated two days ago in an open letter to the community on the official Steemit Inc blog. Steemit regained control of the staked accounts, giving Tron a plurality over Steam. In the letter, they outlined a plan to govern the blockchain:
First, they planned to hardfork Steem "as soon as possible" and reduce the power down time to 1-3 days. Tron-controlled Steemit Inc justified this by saying it was to bring the time into "alignment to other mainstream blockchains."
This process currently takes 13 weeks. It is intentionally long to ensure exchanges do not participate in voting by locking up deposits and to make sure voters have the long-term interests of the project in mind.
Over the next 4-6 weeks, Steemit Inc intended to use its voting rights to "resume the order of the community" while they court witnesses and key community members. "The goal is to protect the Steem blockchain from bad actors, add transparency, and receive community suggestions and advice," said the letter.
Finally, after 4-6 weeks, they promised to give back governance to the community "when it's back in order and mutual agreement."
They also said Steem would not be abandoned or merged with Tron without community support. However, earlier Poloniex had unconditionally said that STEEM tokens would migrate to Tron through a swap.
This isn't the first time Tron has tried to take over a project. Justin Sun has made a string of acquisitions, and in its wake has been a trail of controversy.
After purchasing BitTorrent, founder Bram Cohen made allegations that Sun reportedly refused to pay in full for the acquisition⁠—the two have been feuding since. For its part, Poloniex was largely converted to shilling Tron following the exchange's purchase
Nor would this be the first time a project has been censored by Tron. POP Network, a startup that moved from Ethereum to the Tron blockchain, was effectively kicked-off the platform after Tron's executives discovered it was a potential competitor to an internal project.
Can I Get a Witness?
Following the power struggle, Tron organized a meeting with witnesses, developers, and other stakeholders. Unfortunately, Justin Sun only made matters worse.
"My purpose for getting into Steem isn't trying to control the Steem network or anything. I'm just a businessman, a businessman's not into politics. Not interested in politics at all. I just want to make money". He later added, "I want Steem to be better. Lots of dApps, lots of liquidity, so we can eventually make money out of it."
Then Sun said he wasn't aware of the stipulations attached to Steemit Inc's pre-mined coins, alleging that the corporation's founder Ned Scott did not inform him of these attached promises. In his mind, the funds were legally purchased like those on the open market, and that he should have the same rights as any other STEEM holder.
The witnesses strongly disagreed with his stance. They accused Tron of failing to do basic due diligence before making the purchase, adding that this dispute was between them and Scott.
Ultimately, the witnesses had three main demands, reflecting those of the community's. First, that Tron should remove its puppet witness accounts. Second, that Tron voluntarily make the Steemit Inc's pre-mined stake "non-voting." Third, that Justin Sun and his related companies retract statements calling acts of the community a malicious hack.
In response to the witnesses Justin Sun indicated that rather than stay and invest in the platform for several years, that he would "like to exit as soon as possible with some of my stake for sure to get my investment back." He declined to commit to any of the demands until further consideration.
Steem Founder Ned Scott "Sold Out"
More surprising was Ned Scott's stance on the takeover. Yesterday, he said that witnesses "stole" coins from Steemit Inc, and that the company "owed them nothing." These community-elected representatives were "grasping at straws" and "bullying" to get power, he added.
He went on to outright deny the existence of the pre-mine, colloquially known as the "ninja-mined stake" among Steemians. Scott also denied that Steem had investors.
His statements could be interpreted in several different ways. Steemit Inc never held an ICO. Instead, the company used an initial allocation of some 40% of the total STEEM supply to fund operations. Whether these coins would be classified as a pre-mine is unclear.
What is clear though is that Steemit Inc owns large amounts of STEEM. It sold these coins to the public during its four years of operation. As one commentator noted, without adequate decentralization these sales could be seen as securities investments.
Steemians were furious with Scott's callousness. Many felt betrayed he supported the power grab. As another commentator put it, he "sold out."
Today, Ned Scott's Twitter was cleared of its entire tweet history. However, Crypto Briefing maintained copies of many of his comments.
Steem's other co-founder Daniel Larimer, who left Steemit in 2017 to build EOS, wasn't sympathetic, either. Today, he said, "I'm super excited to see how STEEM community is getting out the vote and keeping control decentralized." He added that delegated proof-of-stake (dPoS), Steem's voting algorithm, is "resilient when under attack."
However, his comments do not reflect the reality of the situation. 14 out of 20 of the top witnesses still appear to be controlled by Tron, even after exchanges withdrew their support. Control is still a far cry from decentralized.
Exchanges Withdraw Their Support
Justin Sun thwarted softfork 22.2 by enlisting the help of exchanges. Three large exchanges conspired to help him oust sitting community representatives. Namely, Binance, Huobi, and Poloniex.
These exchanges used customer funds held on their platforms to delegate votes to Tron. Then, Tron proceeded to systematically remove the top witnesses and replace them with newly created accounts. Softfork 22.2 was then shot down.
Customers of these exchanges were not aware their funds would be used in the coup. Following the incident, many of them were outraged, withdrawing their deposits.
Representatives from both Binance and Huobi reached out to Crypto Briefing. After public pressure, both exchanges have backed down from supporting the takeover.
Binance CEO Changpeng Zhao called the exchange's support an "oversight," and that his exchange has "no interest in chain governance. We stay neutral."
In an earlier, deleted tweet, Zhao said the exchange was "accidentally involved" in the "STEEM fiasco," and added that competitors and "fake news journalists" were hard at work producing FUD. Needless to say, Binance removed its votes.
Huobi said they were contacted by Tron and Steemit and informed that Steem was at "immediate risk of an attack." Based on that information, Huobi decided it was in the best interest of the exchange's users and the network at large to help intervene. Huobi removed their votes today as well.
Poloniex continued to support the takeover. But, that shouldn't come as a surprise, given that Justin Sun owns the exchange.
Mass Resignations at Steemit Inc
Following the takeover, at least four key employees resigned from Steemit Inc. Head of Communications Andrew Levine, Senior Blockchain Engineer Michael Vandeberg, Blockchain Engineer Steve Gerbino, and their Senior Product Engineer who goes by a pseudonym.
Just two weeks earlier, Levine said the following of the Tron acquisition:
"There are many potential avenues for connecting these two platforms in mutually beneficial ways that would also preserve them as distinct entities and we look forward to exploring these opportunities with the Tron Team. We have been given every assurance that the path forward will be collaborative and cooperative."
Yesterday, Levine and his two colleagues resigned. Vandeberg said he was "exhausted." All three of them said they were going to rest and take some time to gather their thoughts.
Steemians Fight to Regain Control
With exchange support withdrawn, what remains is a battle between the community and Justin Sun for control over Steem.
The Steem community is rallying, with the majority of the front-page posts on Steemit.com urging people to vote for human witnesses. "Don't give up on Steem," said one. "The world will remember that free people stood against a tyrant," said another.
Unfortunately, it looks like Tron still has the upper hand. 14 out of 20 of the top witnesses still appear to be Tron puppets. And, with Poloniex and the pre-mine under Sun's control, he still has considerable voting power.
Between Poloniex and the ninja-mined stake he has upwards of 20% of the total STEEM supply. The community will need to come together to overcome this lead, especially when many blockchains have voting participation rates of less than 20%.
If Steemians are unable to retake control, there is also talk of a hardfork, splitting away from Steem similar to what happened with Bitcoin Cash or Ethereum Classic.
That said, it appears that six community witnesses have already been elected back into power. Only five more are needed to regain a majority. If successful, such an action would be unprecedented.