Smart Contracts Might Not Be Legal: Stellar dApp Creator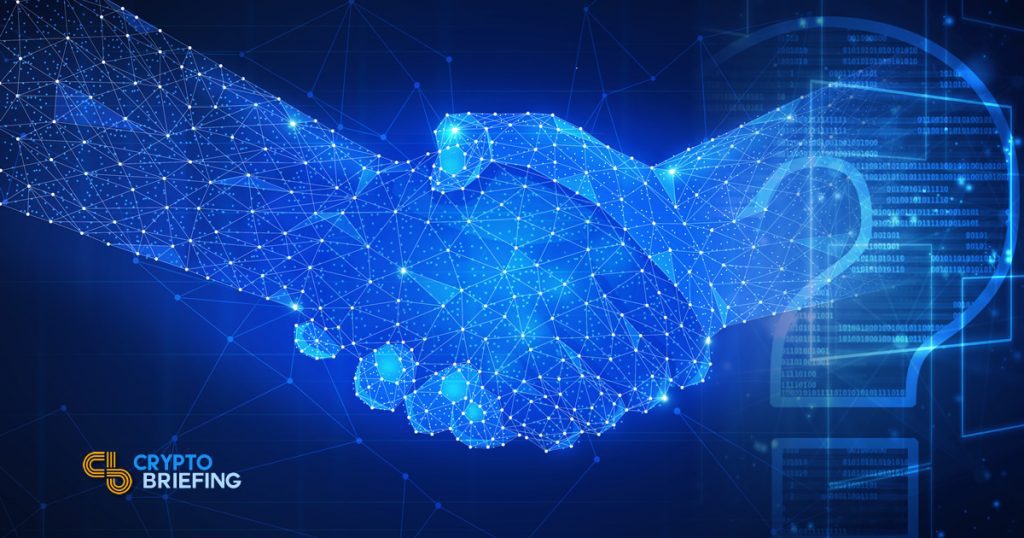 Smart contracts may not be legal in US-based securities sales. One dApp's creators worry that crowd sales could still be in "staunch violation" of SEC regulations – just by using smart contracts. On the plus side, the dApp's founders said running on Stellar Lumens (XLM) provided additional compliance not found on other platforms.
Token IQ, a regulated STO platform running on the Stellar blockchain, said that many projects are unaware that smart contracts – self-executing agreements – currently have multiple regulatory loopholes. Although a highly effective tool for distributing tokens sold during an ICO or STO, they are not SEC-compliant.
"When it comes to strictly operating within legal compliance of securities laws, key features which agencies like the SEC require, are missing from the [smart contract] technology," Ben Wilkening, Director of Strategic Partnerships at Token IQ, told Crypto Briefing.
The main problem is that there is no way for a third-party to transfer assets, said Wilkening. Smart contracts provide no alternative to transfer ownership; if the private key is lost there is no solution. There is a real danger that wallets containing thousands of dollars worth of securities in existing companies could become totally inaccessible. There is nothing courts or regulators can do.
"Somehow, in the smart contract realm, if you lose your password, you lose your tokens," he said. "The SEC doesn't like the fact access can be completely lost on a glaring oversight."
"This is a staunch violation of SEC compliance laws," he added.
---
Token IQ: A Stellar dApp?
Established in early 2017, projects using Token IQ can create tokens from conventional investment products, like equity, as well as more niche items, like collectible cars. Based in Arizona, the project's plan is to offer the tools, know-how and technological foundations for projects to create their own security tokens.
To be fully compliant with US regulations, Token IQ moved away from using smart contracts.
Although Ethereum (ETH) is the platform of choice for crowd sales, Token IQ decided to build on the Stellar blockchain instead. The benefits were that they could create additional safeguards and checks to made the platform compliant with existing securities regulation. This includes an "always on" KYC/AML feature, which means investors need to disclose identities and provide proof of the fund's origins.
Token IQ isn't the only securities platform based on Stellar. Smartlands (STL), which currently has five securities token projects on its servers, recently asked users to vote which offer should be launched first. Smartlands uses smart contracts, however.
Wilkening explained that using Stellar has also allowed them to provide a solution to the transferability of ownership, something that can't currently be done with smart contracts. Security token issuers can be compelled with a court order to transfer digital assets over to legitimate owners, even if they lose access to their private key.
"Stellar is a very pure form of DLT [Distributed Ledger Technology]," Wilkening said. "The benefits are much better, both for us and investors."
---
Are smart contracts legal in the United States?
The United States has some of the strictest financial regulations in the world. Being able to operate legally in the USA is an achievement in itself for some projects. Security tokens, which are issued in compliance with regulatory requirements, are seen by some as the way to save the crowdsale model.
It's not just the token itself that's the problem, however. There is no guarantee that the surrounding technology fits with existing guidelines. Until there is a legislative framework around smart contracts, these problems are unlikely to disappear.
The author is invested in ETH, which is mentioned in this article.