Steve Wozniak: Bitcoin is "Amazing Mathematical Miracle"
The Apple co-founder is the latest public figure to express support for Bitcoin.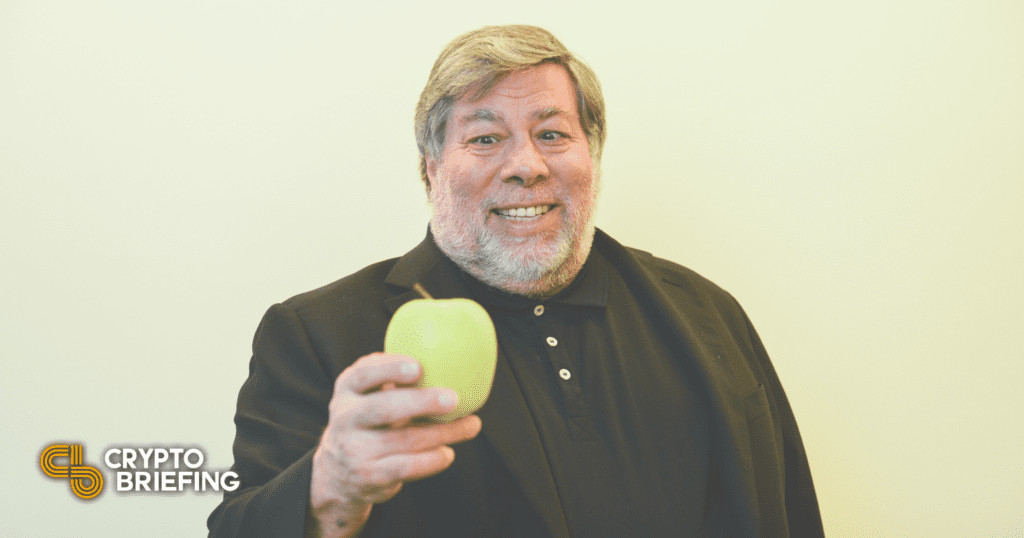 Apple co-founder Steve Wozniak showed support for Bitcoin during a presentation at a tech conference Thursday.
Steve Wozniak Believes in Bitcoin
Steve Wozniak has expressed support for Bitcoin, calling it a "mathematical miracle" better than gold.
Talent Land Jalisco 2021, a conference for tech entrepreneurs, invited the Apple co-founder to be a main speaker at the event. Wozniak's comments were relayed by El Sol de Mexico, who reported on the presentation. Commenting on the leading cryptocurrency, Wozniak said:
"Gold is limited and you have to look for it; Bitcoin is the most amazing mathematical miracle. I do not invest in Bitcoin, but I believe in it for the future."
In his presentation, Wozniak also said that the future of technology looks promising today due to the talent of young people in the tech sector.
While Wozniak stated he doesn't invest in Bitcoin, he is no stranger to cryptocurrencies, co-founding one himself in late 2020. Efforce, an ERC-20 token that trades under the ticker WOZX, claims to be the world's first blockchain-based energy-saving platform. The token is used to fund energy efficiency projects, with energy savings measured by smart meters and recorded on the blockchain. The savings are then automatically distributed back to WOZX token holders.
With his recent comments, Wozniak joins the growing list of tech celebrities showing support for Bitcoin. Many other public figures have shown interest in the broader crypto ecosystem too, not least the NFT space. Sir Tim Berners-Lee recently made headlines when he sold an NFT of the source code for the world wide web at Sotheby's. The Ethereum-based token sold for $5.4 million.
Disclaimer: At the time of writing, the author of this feature held BTC and ETH.