Sushi Launches $12.6M Liquidity Mining Program on Celo
Users can earn rewards in both CELO and SUSHI.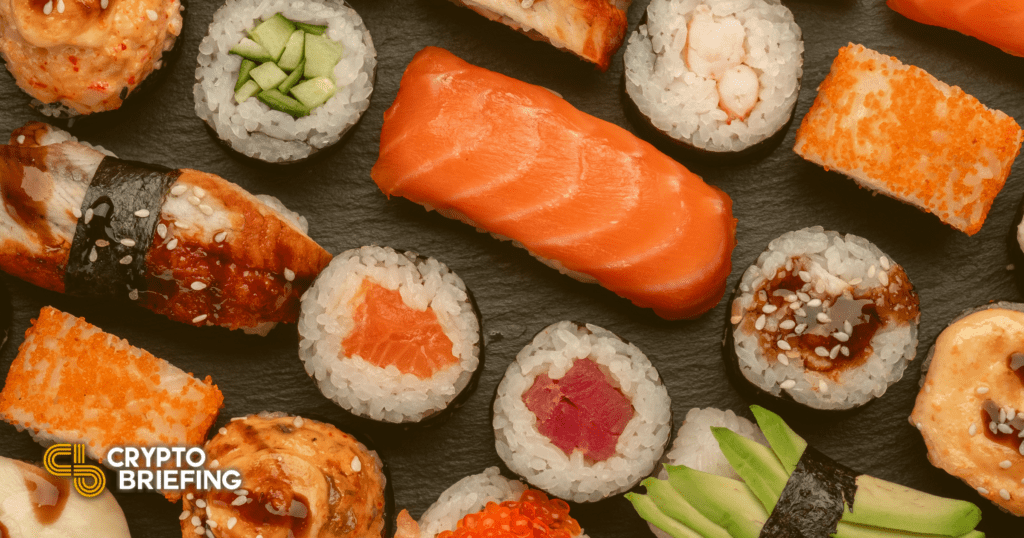 Leading decentralized exchange Sushi has announced a joint liquidity mining program on the Celo network, with $12.6 million worth of CELO and SUSHI to be distributed as rewards.
Sushi Partners With Celo
Sushi is expanding its multi-chain presence with another DeFi partnership.
The exchange announced that it would be teaming up with Celo's "DeFi for the people" initiative Wednesday, with the pair providing $12.6 million in rewards. Users can earn both CELO and SUSHI tokens when providing liquidity to the exchange on the Celo network.
1/ Sushi is stoked to partner with @CeloOrg to bring the promise of DeFi to more than 6 billion smartphone users around the world, with $12.6M of joint liquidity mining rewards in both $CELO and $SUSHI

Read more here:https://t.co/3q3fEj45rd

— SushiSwap (@SushiSwap) October 13, 2021
The program is set to go live Oct. 14 at 21:00 UTC, with the WETH/CELO, WETH/cUSD, WETH/cEUR, and cUSD/cEUR trading pairs eligible for rewards. Sushi has confirmed that this list is not exhaustive, stating that the exchange will add more trading pairs soon.
Users looking to take advantage of the liquidity mining program on Celo can use the recently launched Optics bridge to move tokens between Polygon to Celo without having to route back through the Ethereum mainnet.
Discussing the launch, Sushi CTO Joseph Delong commented:
"We are excited about our Celo deployment because Celo offers BLS-precompiles, as well as permissionless Optics bridges to move assets across easily. The Sushi AMM, Kashi lending, and other BentoBox products provide the necessary primitives that users around the world need in order to be connected to a global and permissionless financial system."
The Celo network is a Layer 1 blockchain optimized for use on mobile devices. Through the "DeFi for the people" initiative, it's aiming to make DeFi more accessible to over six billion mobile phone users around the world.
Sushi has expanded across multiple Layer 1 and Layer 2 chains this year, launching several liquidity mining programs. In May, Polygon became the first to partner with the exchange for a liquidity mining program, allowing users to earn SUSHI and MATIC rewards for providing liquidity. Since then, it's launched similar programs on Harmony and Avalanche to help boost liquidity.
Disclaimer: At the time of writing this feature, the author owned SUSHI, ETH, and several other cryptocurrencies.