SushiSwap Now Live on Fantom, Polygon, xDai, Binance, Moonbeam
SushiSwap's smart contracts have been deployed on Ethereum's Layer 2, and several other Layer 1 chains.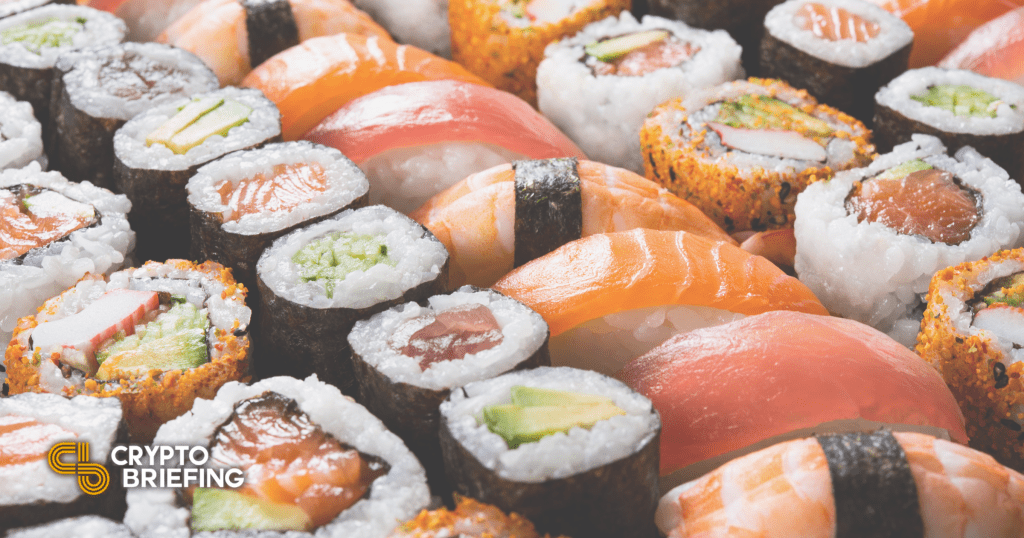 Key Takeaways
SushiSwap has deployed its contracts on Fantom, Polygon, xDai, Binance Smart Chain, and Moonbeam.
The alpha release is accessible now.
The team says it has other deployments planned, including Optimism.
One of Ethereum's most popular decentralized exchanges is "going multichain."
SushiSwap Expands
SushiSwap has launched on a host of new blockchain protocols.
The decentralized exchange, which launched on Ethereum last summer, has deployed its contracts on Fantom, xDai, Binance Smart Chain, and Moonbeam. It's also gone live on Polygon, one of Ethereum's most vital Layer 2 solutions.
SushiSwap' CTO Joseph Delong announced the move on Twitter yesterday, confirming that the exchange is "going multichain."
Sushi is going multichain 🍣⛓

We have deployed the Sushi contracts to these networks

1. @FantomFDN
2. @0xPolygon
3. @xdaichain
4. @binance
5. @MoonbeamNetwork

You can access our a̵͚̙̭̟͓͛͑l̶̢̨͈̳̻̀̚p̸͕̭̰̜̐ͅh̶̪̰͚͕́̓̀́̄a̸̩̹̳̳͇̅̀ ̵͈̤̲͒͆̌ releasehttps://t.co/B9spJVXTay https://t.co/r0DtiywycS pic.twitter.com/5Pk5oEBAne

— Joseph Delong* (@josephdelong) March 3, 2021
He also shared a link to the alpha release.
The expansion will come as a surprise to few of DeFi's closest followers.
Recently, many projects have begun to look beyond Ethereum as it suffers from network congestion. Binance Smart Chain, arguably Ethereum's biggest competitor today, has welcomed various teams in the last few weeks.
Alpha Finance announced a move to the chain yesterday in preparation for a "multi-chain future." Last week, 1inch also revealed it was launching on the Binance-owned chain.
A proposal was recently launched to bring SushiSwap to Solana, though that didn't feature in Delong's list.
Despite the move to a host of new protocols, the latest update also shows a dedication to Ethereum's long-term success. Polygon is one of the network's key Layer 2 solutions, and Delong also confirmed that the team was planning to launch on Optimism.
Planned to go live on Ethereum this month, Optimism's launch is one of the year's most anticipated events. It will leverage optimistic roll-ups as a way of tackling scalability.
SushiSwap is one of DeFi's favorite automated market makers. Last summer, it memorably launched, taking direct aim at Uniswap by forking the project and offering more lucrative returns to liquidity providers. The team suffered a PR disaster when one of its main architects, Chef Nomi, rug pulled the project, though it's earned credibility since then. It launched an innovative joint liquidity mining program, where liquidity providers earn rewards for two tokens in a pool. Soon, it will launch "BentoBox," a solution that enables isolated pair lending.
SushiSwap has $3.33 billion in value locked today, according to DeFi Pulse. Uniswap, Ethereum's most used decentralized exchange, is just ahead with $3.73 billion.
Disclosure: At the time of writing, the author of this feature owned ETH and MATIC. They also had exposure to UNI and SUSHI in a cryptocurrency index.