Syscoin Price Rises Against The Tide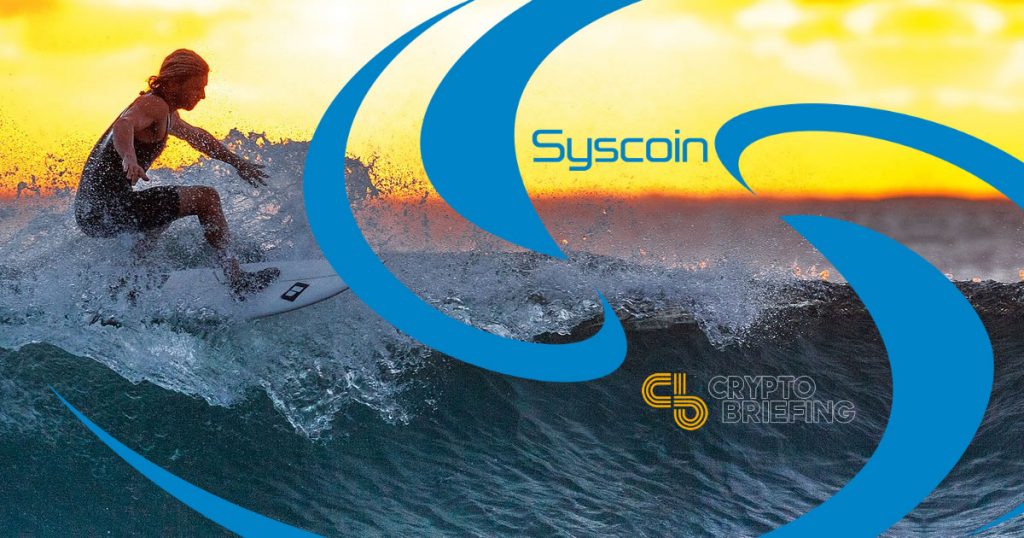 As the markets teeter on a tide of bearish sentiment, one coin is riding a very different wave. The Syscoin price is making a splash with a 40% surge on its new Binance listing, trading at $0.40 at the time of writing (4:20pm UTC).
The coin won a community poll in order to be listed, which is a reflection of its rise in popularity over the last few months.
Why is Syscoin Price Surging?
As the coin was exposed to more volume on hitting Binance, its price surged upward. This is a common pattern which can also be reversed, with coins plummeting as investors scramble to sell on hitting the exchange.
Syscoin however has preserved its bullish momentum, which is perhaps due to the recent announcement of a partnership with BitCab, dubbed 'Uber 2.0 for the blockchain age', and an attention-garnering AMA in late Feburary.
There is more positive news on the horizon, and the price might be rising in anticipation of the launch of Syscoin 3.0, which was due to to take place on March 31st, but has since been postponed to April 30th to provide time for more security and performance testing.
What is Syscoin?
Syscoin, "the first cryptocurrency to provide the world's first decentralized marketplace and much more!", is a blockchain infrastructure that aims to make itself equally accessible to both businesses and individuals.
Claiming to have transaction speeds faster than Bitcoin, Syscoin provides an array of decentralised services that enable blockchain-based app development.
This vision, along with a concerted marketing effort, has seen it gain significant popularity over recent months; being featured in UK National Press, and coming close to the richtopia list of top 100 blockchain companies.
The main feature of the Syscoin protocol ,which started life as a fork of Litecoin, is Blockmarket: a desktop application that allows users to buy and sell anything to anyone, anywhere in the world, with minimal fees.
As a marketplace it incorporates some innovative features, offering arbitrated escrow, encrypted messaging, and Bitcoin as a payment option. It also aims to address market volatility by allowing users to peg to fiat currencies. In a bid to make crypto buying and selling more user-friendly, Syscoin also features simple wallet aliases instead of complex wallet addresses.
Further updates are on the way, including a version of Blockmarket for mobile devices in late 2018, and protocol improvements that include master nodes, that will enable scalable decentralised services, anonymous and instant transactions, and speed improvements.
All this will build the infrastructure to allow the Syscoin network to integrate Syscoin Assets and Syscoin Tokens, new features planned for the Syscoin 3.0 release that will put the coin in a similar space to Ethereum and allow organisations to use the Syscoin network for their own ICOs.
The continuing development may not sustain the Syscoin price surge indefinitely, but certainly provides a concrete platform from which the development team can build.