Price Trends: Syscoin Sentiment Driven By Positive AMA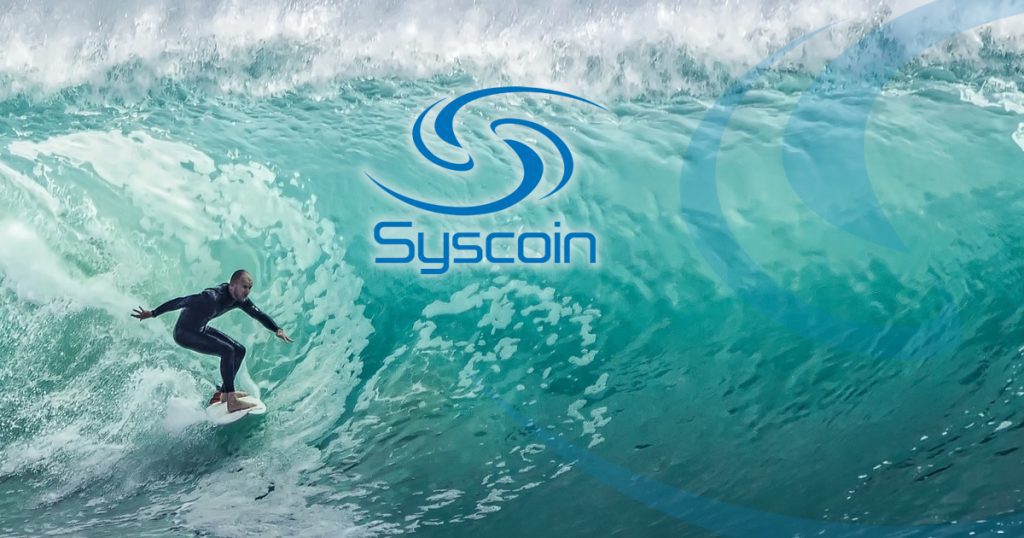 Syscoin (SYS) has recently garnered the attention of many within the crypto community as its development team has begun fielding questions from investors and early adopters of the technology.
Syscoin has been described by some as a serious contender for the crypto prize of becoming a Shopify or Amazon on the blockchain. It intends to create a decentralized marketplace with zero cost financial transactions for the sale of goods and exchange of other digital assets, all built on a blockchain nfrastructure.
The current version is called Syscoin 2.1 and it has a unique algorithm that allows its coin to be mined alongside Bitcoin. This is called merge mining and it gives miners the ability to simultaneously mine two different coins at the same time.
Syscoin's intention is to remove the middleman and eliminate the need for large fees imposed on merchants and consumers for the ability to use their services. The native coin (SYS) can be used to pay for goods on the market. They also allow alternative payment methods like Bitcoin. The underlying solution is called the Blockmarket Web and will be built off of a blockchain-based back end. The Syscoin network is then used to store items and payments.
According to CoinMarketCap, Syscoins has bounced back from a recent fall from its ATH market cap of $397 M last week. It briefly dipped down to $289 M before coming back strong to a total value of $350 M. It's been hovering around $0.65 with a majority of its trading volume taking place on Bittrex and Upbit.
Syscoin's Detailed AMA Moving Forward
The Syscoin AMA seems to have inspired some confidence in those interested in the coin and platform's actionable use cases. Sebastien DiMichele, founder of the Blockchain Foundry and Syscoin mentioned there will be as new white paper released as well once the next iteration of Syscoin has been developed.
They've also have a lot coming down the pipeline in terms of development and additional promising partnerships.
During the summer of 2017, Syscoin was tasked with leading Hawaii's digital currency foundation. Senator Chris Lee gave them the opportunity to put forth a plan in motion. The decision was to create a currency movement that would funnel payments and special interests into the tourism industry of Hawaii, one of the states that displays the most interest in crypto. They are still looking for a representative to attend the Hawaii hearings but are optimistic regarding their future there.
Other partners include Dangston and Partsavatar, for which they claimed there will be hundreds of thousands of items listed on their platform.
They're also planning to launch ICOs on the Syscoin platform. They have an upcoming ICO launch they're handling with which they'll be releasing an official press release on within a month.
Positive sentiment and transparent actionable goals with the community seem to be fueling Syscoin's recovery and continued upwards trajectory.