Tenth Quarterly Burn Decouples BNB from Binance Profit
The exchange disarms analysts.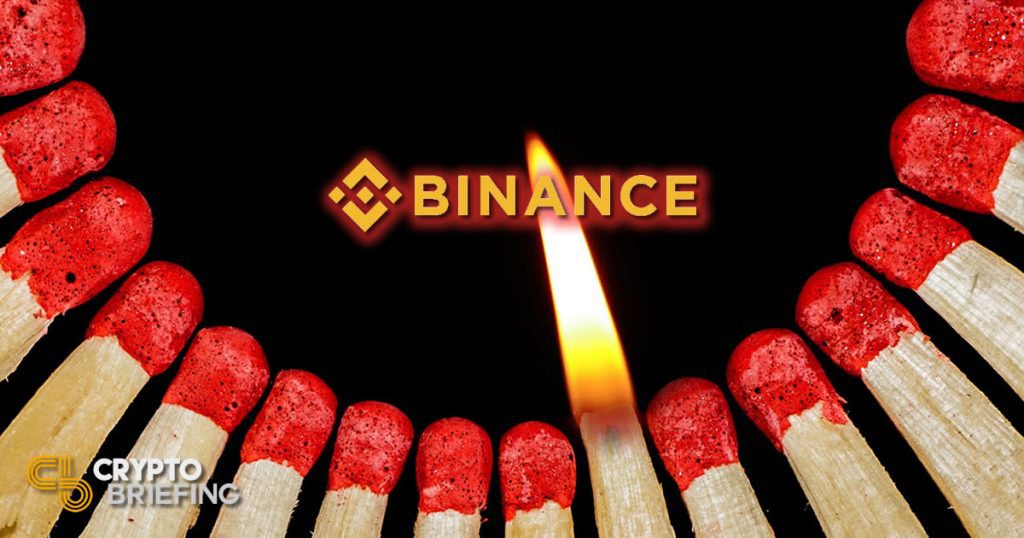 Binance's tenth quarterly BNB burn had analysts discussing the exchange's continued rise in implied profits despite a supposedly slower quarter.
Binance BNB Burn #10 and Presumptive Profit
The quarterly BNB burn has become something of a market indicator for the health of the broader crypto industry.
Binance's tenth burn of over 2.2 million BNB tokens removed almost $40 million worth of BNB from the market. The burn represented "activity across Binance spot, margin, and futures exchanges, as well as the various solutions, divisions, and partners that use BNB" for Q4 2019.
With its longstanding policy of destroying 20 percent of its profits to generate value for its users by shrinking the supply of BNB, the profits of the infamously secretive exchange have always been reverse-estimated from the burn.
If it burned almost $40 million worth of BNB, for example, then that represents 20 percent of its presumptive profit of around $200 million.
The tenth burn meant four consecutive quarters of profit growth and was Binance's 3rd largest ever in BNB terms and the 2nd largest in U.S. dollar terms. During a sluggish Q4, it was quite a feat.
Arca's Interpretation
Digital asset investment management company Arca calculated Binance's profits as returning to circa 2017 levels at $188 million:
The Q4 burn represents the 4th consecutive quarter of growth in profits for Binance as well as represents a profit of $188m back to 2017 levels. pic.twitter.com/0TIKjsFCQ2

— Alex Woodard (@Crypto_Alex17) January 20, 2020
The investment firm arrived at an implied earnings estimate from the profit figures based on Binance's volumes and fees:
Similarly, we can create a Price to Implied Earnings ratio.

Current: 13.26

Average: 21.73 pic.twitter.com/k4KMiOXhH9

— Alex Woodard (@Crypto_Alex17) January 20, 2020
In the exchange's burn announcement, CZ asserted that:
"Binance Futures now regularly surpasses the Binance Spot exchange in terms of daily trading volumes, even when we only offered Bitcoin perpetual contracts. I'd say that Futures is the biggest catalyst for our coin burn figures this quarter and in the succeeding quarters to come."
That was called into question by Arca's Research Analyst Alex Woodward, who felt that it didn't tell the full story. Assessing Binance's revenues has become an imprecise art since it introduced futures and margin trading.
Volumes were far lower in the spot market than they were in 2017 when Binance was last earning the same kinds of revenue figures.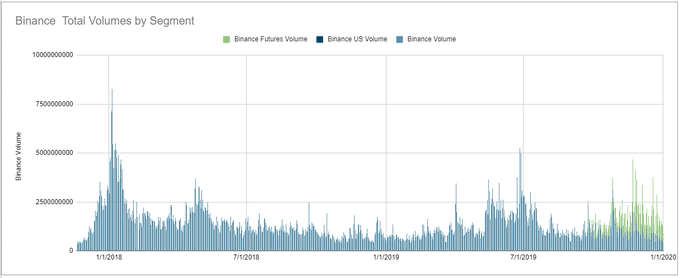 Messari's Interpretation
Analytics firm Messari originally came to similar conclusions about Binance's implied profits, adding that "growth in burned tokens was fueled by the launch of Binance Futures last year which now regularly exceeds spot volume."
That was before being corrected by The Block's Larry Cermack. Cermack pointed out to everyone that "Binance changed their whitepaper last summer and no longer burns BNB based on profit."

Messari's Ryan Selkis quickly identified his mistake and the post has since been updated.
Why Was the Whitepaper Changed?
While CZ has been silent on the issue, the amendment made to Binance's BNB whitepaper was no doubt in anticipation of its U.S. ambitions.
If the price of BNB can be connected to Binance's profits or revenues directly, or if analysts have cause to assess the price of BNB based on Binance's presumptive profits, the token starts to look like a security.
Binance addressed that potential problem in advance and failed to notify the analysts, because it has no obligation to do so and because signaling the change could be easily misconstrued.
Instead, Binance is likely more concerned with Chainalysis' recent accusations that the company platformed the exchange of over 25% of all illicit crypto in 2019.
SEC Position Leaves Public in The Dark
Binance's whitepaper change burned analysts standing around the BNB fire.
But there remain longer-term transparency concerns, largely caused by the SEC's "regulation-by-enforcement-action" approach to the industry. Until the sector enjoys the regulatory clarity it sorely deserves, Binance can burn as many or as few BNB tokens as it wants and refuse to connect the amount to any meaningful metric.
By distancing the performance of BNB from Binance's profitability, the exchange has taken an important step toward ensuring it is in compliance with U.S. regulations.
As Cermak tweeted:
"CZ told me back then: 'We also removed the profit language because some regions tend to associate profits with securities, and we would like to distance BNB from that. So going forward, we plan to describe the burn this way, and burn what we burn.'"
The amount of BNB burned may have some relationship with Binance's profits, revenues, or trading volume in the future. Those connections will be made regardless, as analysts work to make sense of the numbers.
But the tenth burn, which, in CZ's words, represented the exchange's "activity" for the quarter, is a sign of ambiguity to come.
Public access to Binance's data will likely be the biggest casualty in the grey regulatory environment in which crypto currently operates.