Tether Can Freeze and Destroy Your USDT
Tether can reverse transactions, freeze accounts, and destroy USDT tokens with impunity.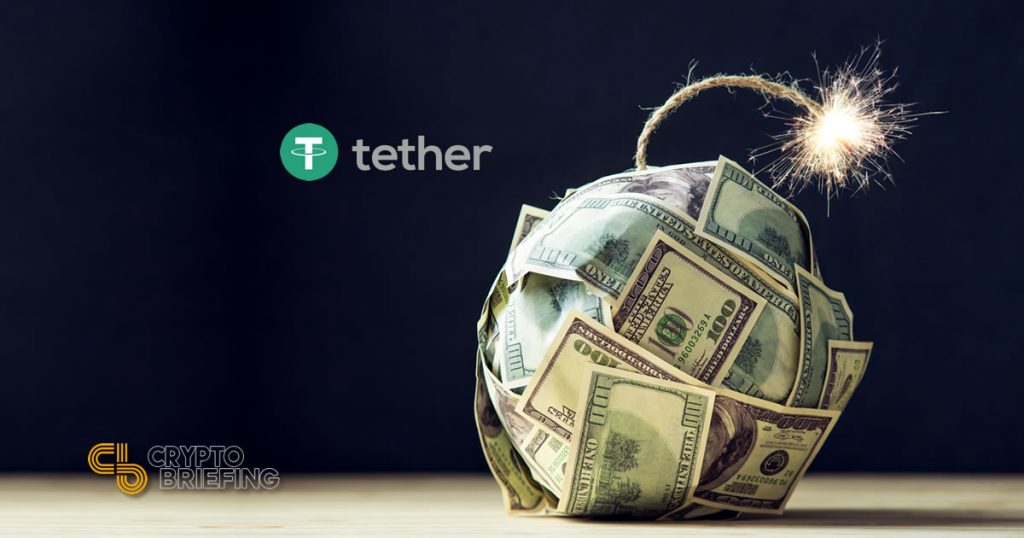 Key Takeaways
Tether can freeze and reverse transactions for USDT issued on the Ethereum and TRON blockchains.
Tether recently reversed a $1 million transaction that failed to reach the DeFi platform Swerve.
Most other stablecoins also have some control over user transactions, usually for regulatory reasons.
New information has been revealed about Tether's ability to reverse USDT transactions, according to reports from the Block this week.
Tether Reverses Swerve Transaction
On Sept. 7, a user of the DeFi platform Swerve sent $1 million worth of USDT to the application erroneously and lost access to that money. The news eventually reached Tether CTO Paolo Ardoino, who offered to recover the USDT transaction on behalf of the user.
To recover those funds, Tether reached out to the user and confirmed that the tokens were lost. The company then used a function in Tether's smart contracts to blacklist the ETH addresses that the tokens were directed to. This does not affect Swerve; it only affects whether Tether's tokens reach their destination.
Furthermore, Tether's capabilities do not allow it to move USDT between addresses: it can only freeze, destroy, issue, and send tokens—thereby allowing it to adjust the overall token supply. These capabilities only apply to USDT tokens on the Ethereum and TRON blockchains, not those on other blockchains.
According to Ardoino, this is not the only incident where Tether recovered funds. It helped 12 users recover funds last week, and it has recovered $5 million of USDT this year alone.
Can Other Stablecoins Freeze Transactions?
The Block suggests that Tether is unique and that other coins like USDC and Gemini do not have the ability to control transactions.
However, past news stories suggest otherwise. Centre froze $100,000 worth of USDC in July 2020. Reports dating back to 2018 suggest that Paxos and Gemini have backdoors that allow each company to freeze transactions. Meanwhile, the ability to freeze tokens is a key feature of TrueUSD.
Most of these token-freezing measures are not meant to be used in response to user demand; rather, they are meant to comply with law enforcement requests. Unlike most cryptocurrencies, stablecoins generally are backed by bank reserves and operated by companies, meaning that full legal compliance is necessary.
In any case, reversible transactions will probably be considered another sign of Tether's centralized nature. Tether Ltd. has already attracted criticism for inadequate audits and its tendency to mint tokens without proof of reserve. The company's ability to control USDT transactions may result in further controversy among crypto investors.