Why Tether's Reserves Probably Don't Contain Bitcoin
USDT reserves are entirely unrelated to investments made by Tether's partner bank.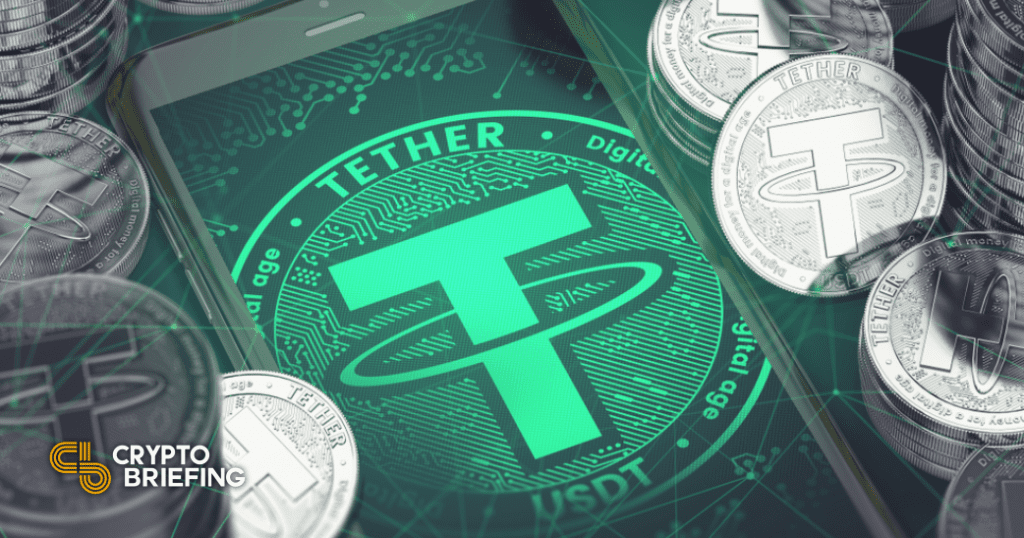 Key Takeaways
Tether's banking partner, Deltec, has announced a BTC investment, provoking speculation about Tether's reserves.
Tether's General Counsel, Stuart Hoegner, says that Deltec's activities are separate from Tether's own reserves.
USDT is backed by U.S. dollars and other assets, not Bitcoin.
Tether has strongly implied that its USDT stablecoin is not backed by Bitcoin, following unclear statements from its banking partner Deltec.
Deltec Invests In Bitcoin
Hugo Rogers, Chief Investment Officer of Deltec Bank, recently announced that his firm invests some customer funds in Bitcoin. Because Tether is one customer of Deltec, some news reports provoked concerns that Tether's reserves may contain Bitcoin.
However, Deltec's investments and Tether's reserves are clearly independent of one another. Coindesk, one of the first sites to report the news, states that a Tether representative "denied that any of those funds [invested in Bitcoin] were Tether's."
Furthermore, Stuart Hoegner, general counsel for Tether, released a public statement on Twitter affirming that the two funds are not connected to one another in any way.
We are aware of recent statements by Deltec Bank & Trust Limited about the purchase of digital tokens for and on behalf of their customers. @Tether_to does not outsource decisions about its reserves. Deltec does not purchase digital tokens for and on Tether's behalf.

— Stuart Hoegner (@bitcoinlawyer) January 15, 2021
Samson Mow, CTO of Blockstream, also commented on the news. Mow explained that "Deltec offers investment management services and [manages] portfolios of their customers." He added that Deltec is not "taking customer funds arbitrarily to buy Bitcoin."
USDT Not Backed by Bitcoin
According to Tether's website, the USDT stablecoin is 100% backed by a reserve of U.S. dollars and other assets, including "traditional currency and cash equivalents and, from time to time…other assets and receivables from loans."
In an email to Crypto Briefing, Stuart Hoegner was unable to explicitly confirm or deny whether any of those reserves contain Bitcoin or other cryptocurrencies, but affirmed that the company's reserves are still as described above.
This makes it highly unlikely that Tether's reserve contains Bitcoin.
If Tether were to back its reserves with Bitcoin, that news would likely raise concerns about whether the firm's reserve holds enough value to back its USDT supply and keep its price stable.
Based on Tether's recent statements, there is little reason for concern. The fact that one of the company's partner banks invests in Bitcoin has no effect on USDT's reserves.
Is Tether Sufficiently Backed?
Tether has faced accusations of insufficient reserves in the past for other reasons. Though those accusations have never been proven, the company's audits do not satisfy everyone.
Recent lawsuits, such as one filed by the Office of the New York Attorney General, may discover that Tether's parent company mismanaged its funds and covered up losses. That, however, is an issue unrelated to the seemingly unfounded concerns raised today.
The authors held Bitcoin and USDT at the time of publication.