Tether Updates Assets Backing USDT in Latest Report 
The largest stablecoin provider has confirmed its consolidated assets cover its USDT liabilities.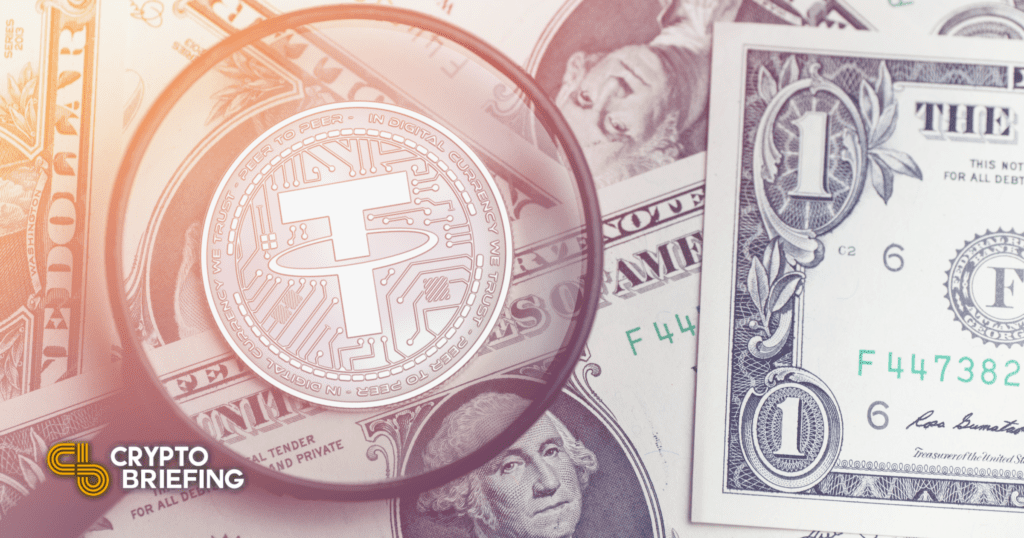 Key Takeaways
Tether has made public the latest breakdown of its asset holdings.
Compared to the previous quarter, Tether owns 21% less commercial paper.
The new report should help alleviate concerns over Tether's exposure to Evergrande debt.
Tether has released a new report detailing the assets backing its USDT stablecoin. The attestation says that Tether owns enough assets, cash, and commercial paper to back the $78 billion worth of USDT stablecoins in circulation.
Tether Publishes Asset Reserves
Tether has published a new report revealing the assets currently backing its USDT stablecoin.
In a Tuesday announcement, the top stablecoin provider published a report attesting that Tether's consolidated assets completely cover its liabilities, meaning that the company's $78 billion in USDT stablecoins is backed by dollar equivalents.
The breakdown of Tether's assets reveals that as of Dec. 31, 2021, the firm held $24.1 billion of commercial paper and certificates of deposit, $4.1 billion of cash and bank deposits, $3 billion of money market funds, and $34.5 billion of treasury bills. Of the company's commercial paper, the vast majority is rated A-1 and A-2, meaning it carries a low level of risk. Notably, the asset breakdown shows Tether has reduced its exposure to commercial paper by 21% since its previous quarterly attestation.
The attestation was carried out by Tether's account firm MHA Cayman, a branch of MHA MacIntyre Hudson headquartered in the Cayman Islands. Notably, MHA MacIntyre Hudson came under investigation from the U.K.'s Financial Reporting Council at the start of the year over its audits of MRG Finance.
By highlighting the breakdown of its reserve assets, Tether is likely trying to put to bed rumors that its USDT stablecoins are not sufficiently backed. In October, Tether came under fire over USDT when Bloomberg Newsweek published an expose on the firm's asset reserves.
In addition to raising questions about whether Tether holds enough assets in reserve to back its stablecoins with dollar equivalents, Bloomberg also reported that the stablecoin issuer owned billions of dollars worth of commercial paper issued by large Chinese firms. Much of this Chinese commercial paper was suspected to be tied to Evergrande, a Chinese real estate developer who defaulted on debt repayments at the beginning of December. At the time, many of Tether's critics feared that if the firm held a significant amount of Evergrande-issued debt obligations, the default could have caused a bank run on USDT.
While the Evergrande situation played out with little to no effect on USDT and the crypto market, many are still skeptical about Tether's asset holdings. Today's attestation should help alleviate recent concerns over USDT's backing.
Disclosure: At the time of writing this piece, the author owned ETH and several other cryptocurrencies.