Those Who Serve, Also Vote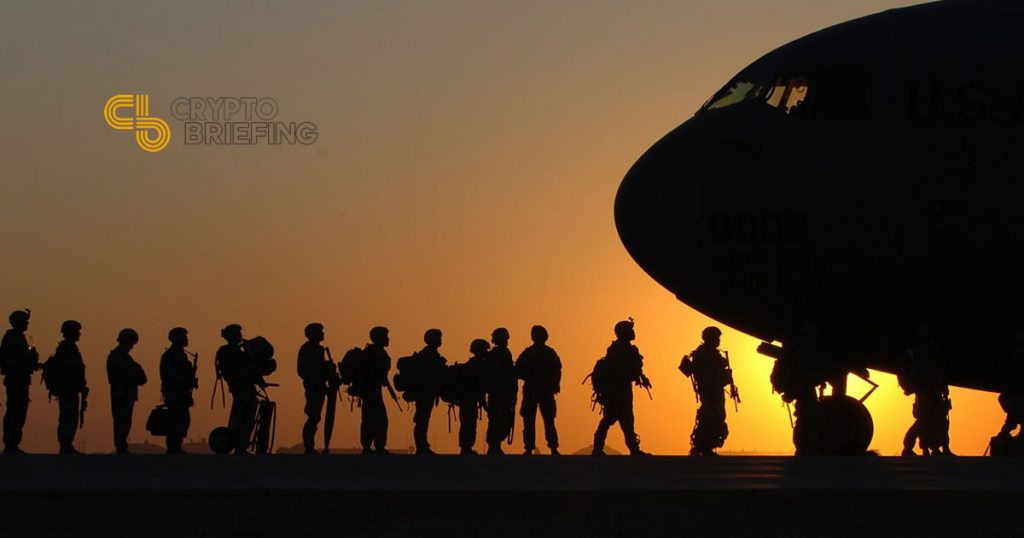 West Virginia has teamed up with Tusk/Montgomery Philanthropies (TMP) to create the first blockchain voting platform for active duty service members in the United States. This is TMP's first mobile voting app to be field-tested.
"We are never going to get the elected officials to listen to the mainstream public without greater participation in our electoral system," said Bradley Tusk, Founder of Tusk-Montgomery Philanthropies.
The pilot program was launched on March 23 for currently deployed members of the military and their spouses who are registered in Harrison County and Monongalia County. If the test run is successful, it will solve inefficiencies in the current absentee voting process that discourage participation.
Easy and Safe Voting Regardless of Location or Circumstances
West Virginia Secretary of State Mac Warner was sympathetic to the frustrations that active duty military personnel can have while trying to vote, having served in the U.S. Army for 23 years.
"Our military service personnel fight every day across the globe to protect our way of life. They deserve to vote as much as anyone, and we owe it to them to make the process as easy as possible. Whether a Soldier is without mail service in the mountains of Afghanistan, or a Sailor is in a submarine under the polar icecap, they deserve the opportunity to participate easily in our democracy. They should have a voice in choosing who sends them into harm's way," Warner said of the issue.
Some military personnel may also be unable to communicate because they are involved in a classified mission or otherwise cannot give away their locations without risking their lives and the lives of their comrades.
So some issues that a voting app might need to solve include the ability to cast a vote without giving away the voter's location or identity, reducing the time needed to vote, and storing a vote until it is safe and convenient to transmit the vote back to the voter's precinct office.
It is uncertain whether the Tusk/Montgomery Philanthropies solution solves these issues.
Could The Program Be Expanded?
If successful, this or a similar program could easily be expanded to serve all voters who might otherwise have issues with going to a physical polling location. Absentee voting was invented to make it possible for these people to vote, but they may forget to mail their ballot in or another person might intercept the ballot and cast their vote for them.
A voting app could make it easier for them to actually cast their own votes by issuing a reminder to vote on voting day and add additional security "bells and whistles" such as the use of biometrics or voiceprint verification in order to ensure that each voter has a chance to cast his or her own vote.
Extending this pilot program to West Virginia's military personnel makes for a good start in terms of including deployed military personnel who might not otherwise get the opportunity to vote due to circumstances. The pilot will be tested in a limited fashion in the 2018 primary election and on a more widescale basis in the 2018 general election in November.