Ticker Shock: Why Some Crypto Investors Are Seeing Double
Feeling HOT, HOT, or HOT?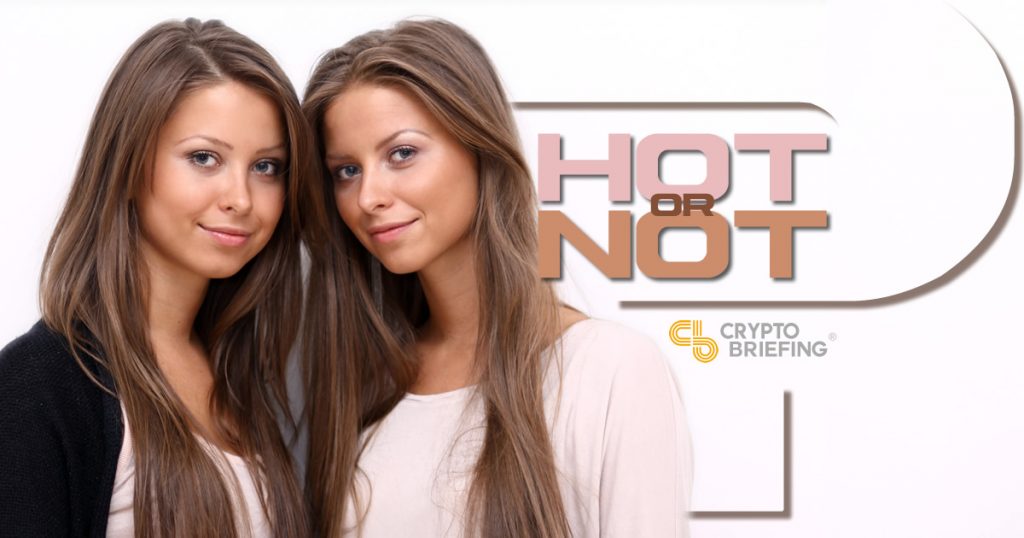 There's nothing worse than finding a bottle of 25 year-old Macallan for $79.00 at the liquor store… only to find that although some muppet may have got it completely wrong on the shelf, the checkout computer doesn't lie.
But sticker shock isn't just for would-be whisky connoisseurs. In fact it's also an issue facing cryptocurrency investors. This global industry grew faster than regulators could… well, regulate. And as companies around the world rushed to create The Next Big Cryptocurrency, we ended up with a lot of crossed-signals.
We can refer to the phenomenon as "ticker shock," and it can be a costly mistake for projects and investors alike.
---
Freaky Friday
I came across the problem myself while researching a XIN coin guide last Friday. Because I was focused on the XIN crypto, I didn't initially catch the clue that both Infinity Economics (XIN) and Mixin (XIN) were tracked on CoinMarketCap. It's not something I ever saw on a stock exchange.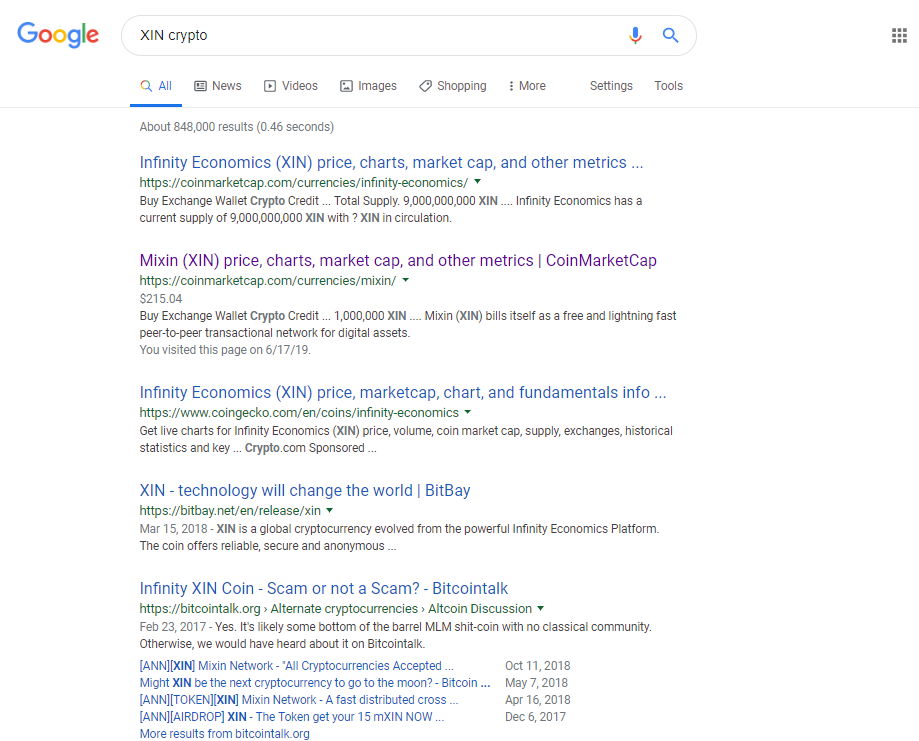 Both projects touted the same XIN currency on their websites. And since I'm used to seeing parent companies, foundations, and subsidiaries, I was fooled: Infinity Economics even had the Twitter handle @XIN_Foundation. I forgot about Mixin and focused my XIN intro guide on Infinity Economics and the Infinity Coin (XIN).
I completed a third of the guide before finally going back to look at Mixin Messenger, assuming it was built on the Infinity Economics platform. D'oh!
I had wasted my Friday afternoon researching the wrong project. Mixin is based in Japan; Infinity Economics is in Germany. They both build mobile wallets, but they couldn't be more different in features, polish, progress, and almost everything else.
It didn't help (me) that both projects were translating to English as a second language.
I didn't go back to the XIN coin guide until this morning, at which point I discussed it with the editorial team to find out there are similar issues with KEY (KEY) and SelfKey (KEY), along with Holochain (HOT) and Hydro Protocol Token (HOT).
Some investors will inevitably purchase one XIN, HOT, or KEY token expecting it to be the other. That could be construed as deceptive marketing, which the SEC tends to frown on… with hefty fines. And if you remember when Eminem tried to start his own clothing line, Shady Ltd, at the height of his fame in 2003, you know the highest-profile project doesn't necessarily win these matters in court.
---
Tick…Tick…BOOM
The digital gold rush created thousands of projects all over the world, and many chose to simply focus on the business rather than the paperwork. You've seen in the news how even massive, multi-billion-dollar projects like Ethereum and Coinbase are being stunted by regulation, years after being available on the open market – regulation has been inconsistent, or non-existent, for much of cryptocurrency's history. And some have decided to just… wait.
But skipping regulation meant that patents, trademarks, copyrights, and – yes, ticker symbols – were not always rigorously-researched. Typically businesses (often with expensive lawyers representing them) search through government databases before going through a time-consuming process to register various marks.
If you copy a trademark/patent/copyright/etc, the government (and rights holder) will let you know. Very quickly, in some instances.
But plenty of crypto projects have similar ticker symbols, offerings, and features that can make it difficult to know exactly what you're buying.
The average person couldn't tell you the difference between Bitcoin and cryptocurrency, much less tell you the difference between the 74 Bitcoin forks. The nuanced visions of Roger Ver, Craig Wright, and all the rest of our industry celebrities aren't necessarily well-known to mainstream audiences.
And forks aren't the only similarly-named projects that may dupe investors. While NASDAQ and other public exchanges have rules in place to keep two projects from using the same ticker, this same branding didn't initially apply to crypto.
I don't know much about the other pairs, but I'm personally offended at how much Infinity Economics looks like Mixin, which obviously has the cleaner product.
Token shock is an unintentional side effect of our market. It causes investors to invest in the wrong project, based on misinformation (intentional or not). And fixing it may take some effort. (Editor's note: coincidentally, we published a story today mentioning that CMC intends to address this issue at an upcoming DATA Alliance roundtable.)
Although trading twins are an anomaly (unless you count the Winklevossians, or Winkletwins, or Winklevii – whatever they're branding themselves as, these days), when it comes to trading ticker symbols, there can be only one.
Crypto Briefing is a registered trademark, by the way. We did our paperwork. Just sayin'.