Tom Brady, Gisele Bündchen Back FTX Exchange
The fast-growing exchange completes another landmark partnership that adds to recent deals with Miami Heat, Major League Baseball, and Team SoloMid.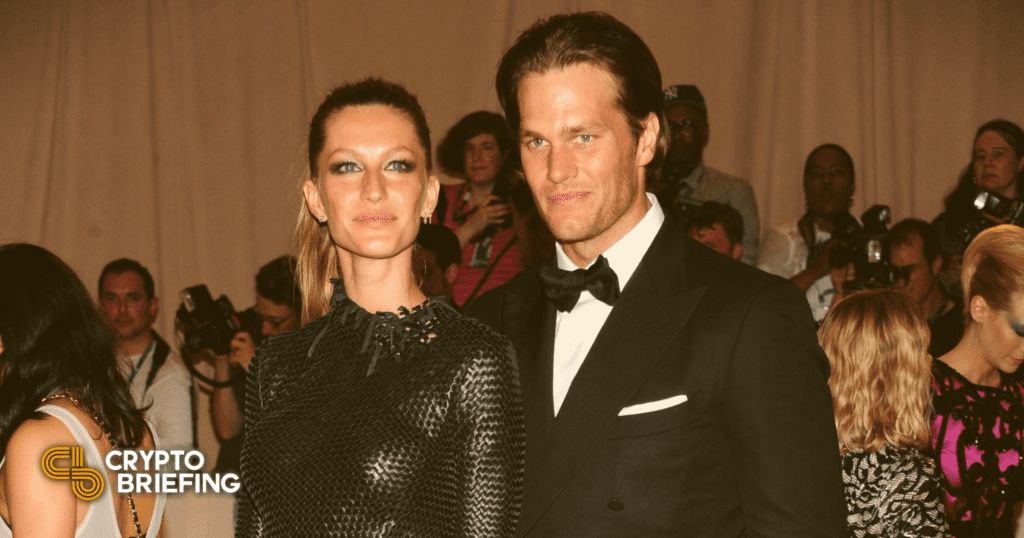 Key Takeaways
Tom Brady and Gisele Bündchen will become stakeholders in the cryptocurrency exchange FTX.
Brady has been particularly vocal about his interest in crypto, recently adopting the laser eyes trend for his Twitter profile picture.
FTX has engaged in several major partnerships in recent months as the firm attempts to break into the mainstream.
American football superstar Tom Brady and his supermodel partner Gisele Bündchen have taken an equity stake in the cryptocurrency exchange FTX.
FTX Targeting Explosive Growth
Tom Brady and Gisele Bündchen are backing FTX.
Both celebrities have taken an equity stake in the company as the crypto-native firm secures another long-term partnership. FTX has not disclosed the amount of equity the celebrity couple is receiving from the arrangement but has described Brady as an ambassador for the brand, while Bündchen joins as the firm's environmental and social initiatives adviser.
In an interview with Bloomberg, FTX CEO Sam Bankman-Fried said the partnership was a no-brainer as they were "both really into it." He added that Brady and Bündchen "are both legends, and they both reached the pinnacle of what they do. When we think about what FTX represents, we want to be the best product that is out there."
Brady has been particularly vocal about his interest in digital assets in recent months, adding Bitcoin laser eyes to his Twitter avatar. The football star removed the laser eyes Monday, noting that the leading cryptocurrency has experienced a sustained dip since he changed his Twitter picture.
Alright the laser eyes didn't work. Anyone have any ideas? https://t.co/43WyShRxr2

— Tom Brady (@TomBrady) June 28, 2021
FTX is multiplying landmark partnerships and sponsorship deals, most recently a five-year deal with Major League Baseball, the first official partnership between a professional sports league and a crypto brand. Before that, the exchange signed a $135 million 19-year deal to sponsor the NBA team Miami Heat.
The exchange has also concluded a 10-year deal worth $210 million with Team SoloMid, one of the most successful esports teams in the world. With the increased efforts to engage in sponsorships and marketing opportunities, it seems that FTX has plans to become a mainstream name across many different demographics.
Disclaimer: The author held ETH at the time of writing.