Top 10 Crypto Venture Capital Raises of 2019
VC funding appears to be looking to new directions in 2019.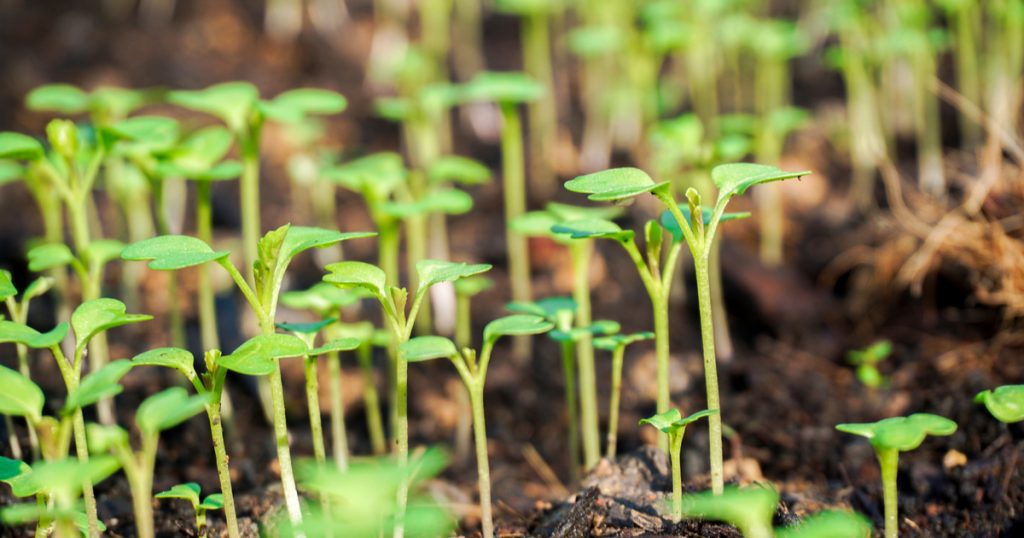 Venture capital had a busy year in crypto, with several monster deals inked in 2019. Here are the 10 largest VC raises of the year.
After a whopping 1,148 deals in 2018 for $4.65 billion, 2019 saw these figures drop significantly, according to Crunchbase, with just under 450 deals concluded for less than half the amount as of September. That's still above 2017 levels, but it does suggest that the appetite for blockchain companies in a VC firm's portfolio has dampened.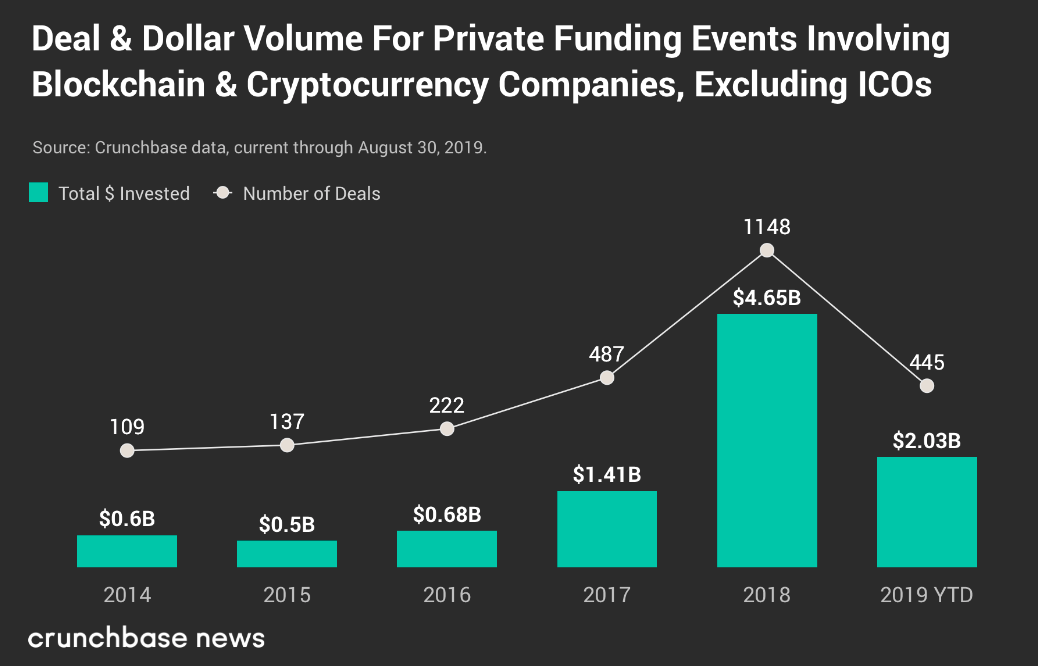 Notwithstanding the slowdown in interest, venture capital deals did get struck in 2019, with crypto forensics and analysis startups increasingly becoming more appealing. Let's take a look at the top 10 VC fundraises of 2019.
10. Messari – $4 million
Insights and analysis firm Messari recently announced it had landed more funding, bringing in $4 million in a round led by Uncork Capital. The startup's infamously leaked pitch deck was re-leaked by founder Ryan Selkis.
9. BLADE – $4.3 million
BLADE is also a derivatives exchange platform that successfully attracted seed funding mid-year. The California-based startup raised $4.3 million in capital from Coinbase, SV Angel, and others.
8. CoinFlex – $10 million
Also flexing its muscles in the middle of the year was Hong Kong-based CoinFlex, a physically-settled cryptocurrency futures exchange. The startup raised $10 million in a round led by Polychain.
7. FTX – $10 million
Competitor FTX raised $10 million from Proof of Capital, Consensus Lab, and Galois Capital. FTX offers 101x leveraged crypto trading, whereas BLADE offers positions with 150x leverage.
6. BlockFi – $18.3 million
BlockFi raised $18.3 million in a Series A round in August. Peter Thiel's Valar Ventures led the round, with Winklevoss Capital, Galaxy Digital, ConsenSys Ventures, Akuna Capital, Avon Ventures, Susquehanna, CMT Digital, Morgan Creek, and PJC all participating.
The crypto lending platform, which recently announced plans to launch an exchange, had already secured $50 million in a funding round led by Mike Novogratz's Galaxy Digital Ventures last year.
With all eyes on the rise of DeFi, however, new exchanges continue to crop up. Some lesser-known exchanges have managed to attract venture capital attention.
5. Elliptic – $23 million
London-based Elliptic recently held its own Series B fundraising round, attracting $23 million, led by the Tokyo-based SBI Group. The crypto forensics company's aim is "to enable businesses to feel safe and know who they are transacting with," CEO James Smith told Fortune.
4. Chainalysis – $30 million
Chainalysis announced early in the year that it had raised $30 million in a Series B round led by Accel. The funding was intended to fuel the expansion of the analytics firm's "Know Your Transaction" product. With customers ranging from law enforcement to financial institutions, Chainalysis uses the blockchain technology that powers crypto to track crypto, assisting authorities investigating crime, and helping banks and exchanges avoid dirty money.
3. Kraken – $100 million
Lead by Jesse Powell, Kraken is one of the oldest U.S.-based cryptocurrency exchanges, founded in 2011.
Kraken raised $100 million in February this year directly from its most active customers, valuing the exchange at $3.9 billion. Around that time, Kraken also paid "nine figures" to acquire Crypto Facilities, a UK firm that specializes in crypto derivatives.
2. Bithumb – $200 million
Another exchange, Korea-focused Bithumb raised even more. The exchange raised $200 million in a Series A round.
Bithumb has three exchanges: one in Korea, one in Singapore, and Bithumb Global. It also operates a DEX, which is powered by its native network. According to a company press release, it aims to "reform from a cryptocurrency exchange to a blockchain-based global digital general finance company."
1. Robinhood – $323 million
The trading platform that offers "unlimited commission-free trades in stocks, funds, and options… The same goes for buying and selling cryptocurrencies" is not a pure crypto play. But the Menlo Park-based company made a splash when it introduced crypto trading in early 2018. It went on to complete a D round of fundraising worth $363 million.
This year it remains the largest crypto-related recipient of venture capital, with a $323 million E round in July, valuing it at almost $8 billion. The round was led by DST, with Ribbit Capital, NEA, Sequoia, and Thrive Capital contributing.
But the year kicked off (and may have ended) with VC funding of crypto analytics, data, and research firms, suggesting that as crypto gradually becomes mainstream, blockchain forensics and analysis is a field many VC firms see set for significant growth.
Key Takeaways From 2019
While 2018 was a far more lucrative year for crypto and blockchain startups when it came to attracting Silicon Valley venture capital, it was also the year that stablecoins found solid footing, with Saga, Terra, and Ava Labs all attracting VC funding. Ampleforth raised money both this year and last.
However, the trend toward blockchain analytics and forensics in 2019 is clear from the list above. The raises were smaller than those for higher profile entities in Bithumb, Kraken, and Robinhood.
But the shift in focus toward forensics and analysis could suggest that Silicon Valley sees a future where crypto is inevitable and ubiquitous, and therefore warrants the same attention and scrutiny as the legacy financial system.