Five Top 100 Coins That Aren't In The Top 100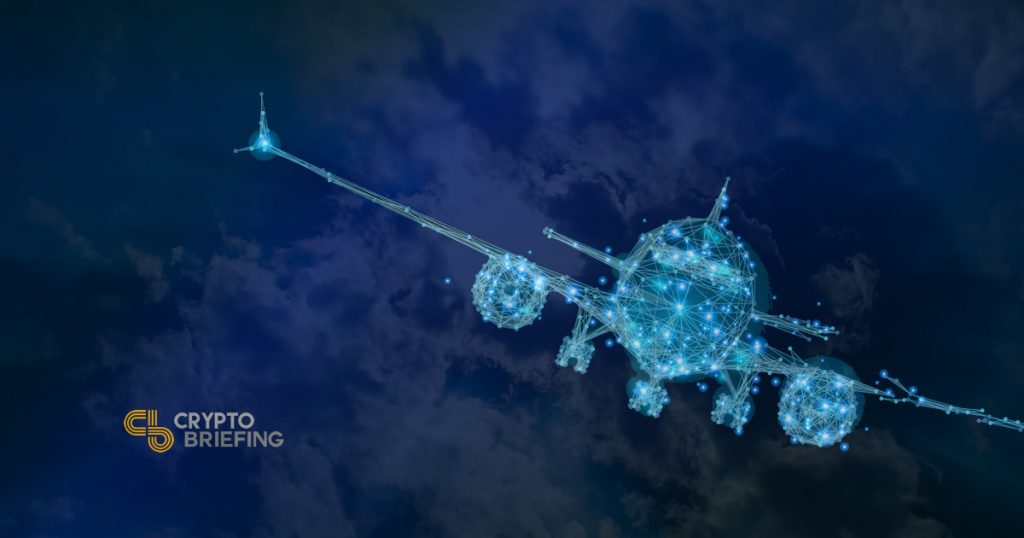 2017 was a wild year for crypto, and most of the world's ICOs appeared in the past year. Many of those projects showed true promise – but the fanfare and excitement of the exchange listing eventually wears off, and for some projects that can result in a precipitous slide down the market cap charts.
Unfortunately, good ideas are a doge a dozen, and even the best take time to develop. Many promising projects are no longer in the top 100, displaced by newer and more "exciting" tokens – which means they are often out of sight of the average investor.
However, those later pages in CMC aren't quite the altcoin junkyard a day trader might make them out to be. In fact, here are five projects that may not be on the front page – but that are working diligently towards proving their product, instead of strutting their market cap.
---
Request Network(REQ)
Market Cap: $108M
Ranking: 122.
If you spent last year hiding under a rock, you probably still didn't escape the buzz for the Request Network, the up-and-comingest new blockchain solution that was planning to reinvent the invoice. The plan was to replace PayPal with an Ethereum-based record of transactions, and if you've ever had the misfortune of chasing down a client for payment, you know how much efficiency there is to be gained. Among the more aspirational goals: making accountants obsolete.
REQ had a strong bull run in December, and the token shot up to over a dollar, putting the total capitalization near $700m. Since then, it succumbed to gravity with the rest of the marketplace, trailing the crowd from a distant $100m. Accountants, needless to say, are doing fine.
Where are they now?
Request's developers aren't slowing down. In March, Request launched a beta of its Mainnnet, which means you can already start billing and paying with Ether; in Bitcoin, ERC 20's and stablecoins are next in line. They also announced a few new Dapps. One of them offers decentralized crowdfunding, meaning you won't have to keep track of all those ICO tokens anymore. REQ also started working on the long-awaited accounting Dapp, with automated functions for taxes, payroll, escrow and balance sheets.
---
Po.et
Market Cap: $66M
Rank:175
Whoever said "print is dead" did not share the news with po.et, the high-tech blockchain solution for your artsy literary friends. Instead of tracking money or cats, The po.et project aims at giving media creators control and ownership of their work, with greater(and easier) control over licenses and copyrights.
After a late start last year, POE shot through the roof in January, hitting half-billion dollar market cap before falling off the charts.
So what's up now?
Yesterday, the team announced the Po.et Development Labs, allowing creators and media companies to make applications for the Po.et platform.
The first project to come out of the development labs is Inkrypt, a "censorship-resistant solution for journalism" that decentralizes news content. Instead of a single server or access point, articles and content will be shared throughout the network, making censorship obsolete.
---
Monaco
Market Cap: $112M
Rank:116
Remember that time you ran out of cash, and had to call Amex to borrow money for gas? Probably not. Credit is as old as money itself, but it wasn't until the magnetic strip that the system became simple enough to interact with on a daily basis.
Monaco is trying to do the same thing, for cryptocurrencies. Forget about private keys and memorizing seeds: Monaco's product is a Visa crypto card, allowing people to carry bitcoin in their wallets—literally. After opening with a bang in early 2017, with a slick video and several TV spots, Monaco managed to stay afloat in last year's storm. The MCO token is one of the few that outperformed Bitcoin in last year's crash.
What's happening now?
One year after ICO, Monaco is one crypto that can boast a truly working product. Monaco cards are out and in use among customers in Asia, with a waitlist for Europeans. They're still off-limits for Americans. The card, and associated Monaco bank account, is free for crypto hodlers, although you do have to pass KYC. Once you get one, there are no credit limits, no international fees, 2% cash back(in MCO tokens) and free airport lounges. That metal card looks pretty sweet, too.
---
SALT:
Market Cap: $127M
Rank:105
SALT stands for Securely Automated Lending Technology, which allows traders to mortgage their bitcoins and other electronic assets. There are no credit checks, and no paperwork, although you do have to complete KYC.
It works because crypto is a lot easier to collateralize than a car or a house. For one thing, you don't need to evict deadbeat owners from an Ether token, or send a tow truck to repossess a hardware wallet. Instead, the collateral is loaded to a smart contract, and released after it's been paid off.
There were some bumps in the road. One early error was a decision to let borrowers pay off their loans in SALT—which turned out to be a bad idea when the retail price was significantly higher than the market price.
SALT is growing a lot slower than other projects, in part because of the geographical limits to cash lending. There are three levels, allowing you to borrow limits from $10,000 to $100,000. At present, the platform is cleared for consumer and commercial loans in eight US states, and commercial-only loans in nine others. It is also available in the UK and New Zealand.
---
Red Pulse:
Market Cap: $50M
Rank: 200
Red Pulse (RPX) is a Neo-based system for analyzing China's financial markets. Forget about wading through reams of fiscal reports, or the white noise of financial news. The RPX system provides a digest of market information by incentivizing analysts and experts to participate in the marketplace of information. That might not sound as exciting as some other projects, but at least it's more realistic than the more sci-fi ideas in cryptospace.
What's happening now?
Despite the slump, RPX is still forging ahead. As revealed in the latest quarterly report, the project has completed a version of the Red Pulse platform for internal testing, and added new functionality. Meanwhile, the project has continued expanding; the token has gained spots on Binance, Huobi and other top exchanges, and made partnerships throughout Asia, and transitioned to a Freemium model.
All market cap statistics courtesy CoinMarketCap at 5pm UTC 25th May 2018
The author is invested in BTC, ETH and NEO, which are mentioned in this article.