Top 6 Virtual Crypto Conferences to See While in Quarantine
Crypto conferences worldwide are going virtual in response to the coronavirus pandemic.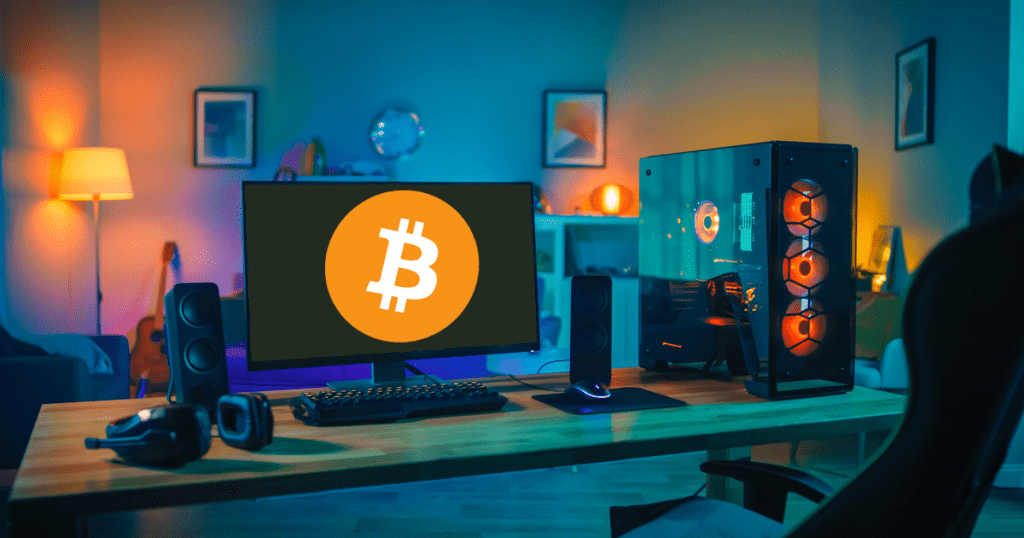 Key Takeaways
Amid the coronavirus panic, in-person crypto events are being canceled.
Many organizers are now offering online virtual alternatives.
From April to June, there are six major conferences open to crypto enthusiasts around the globe.
High-profile crypto conferences have had to go virtual in response to the global coronavirus crisis. Here are our picks for the top six while you're under quarantine.
The annual calendar for cryptocurrency and blockchain meetups, conferences, and events has been thrown out of sync as a result of the COVID-19 pandemic. However, as a digital and highly distributed industry, event organizers are proving themselves particularly resilient in the face of a crisis, and several are now offering virtual alternatives to the traditional crypto conference.
In many ways, this is great news for cryptocurrency enthusiasts around the globe. Virtual events can be attended by many more people without the limits of a physical venue. They mean attendees can join from the comfort of their own homes, without incurring the time and expense of traveling. They're also far more cost-effective than a traditional conference ticket, and, in many cases free.
Here's a roundup of six virtual cryptocurrency conferences running between April and June that Crypto Briefing recommends.
BlockDown 2020: April 16-17
BlockDown 2020 is the first one in the calendar, and an exception compared to the others on this list. Rather than being a digital version of an established event, BlockDown is a digital conference staged for the first time this year in response to the lockdowns imposed by the pandemic. However, prior to BlockDown, the company organizing the event was initially scheduled to run IstanBlock on April 6. That event was postponed until later this year.
The organizers of BlockDown have gone out of their way to replicate the full crypto conference experience in virtual form. Using Zoom, participants can watch speakers and their presentations, participate in live Q&A sessions by addressing the speakers directly, and engage with other attendees in roundtable discussions and panels via a "digital 3D environment."
The speaker lineup is also pretty impressive. Headliners include Akon, Binance CEO Changpeng Zhao, Shapeshift Founder Eric Vorhees, and Stellar Co-Founder Jed McCaleb, among many others.
When: April 16-17, 9:00 AM – 9:00 PM CET
Tickets: $20 each, one ticket covers attendance on both days
Crypto Briefing readers can enjoy 20% off when using the promo code "CryptoBriefing20" at checkout.
IEEE International Conference on Blockchain and Cryptocurrency: May 3-6
The Institute of Electrical and Electronics Engineers has announced that it will be staging its annual Conference on Blockchain and Cryptocurrency in virtual form this year.
As one would expect from the IEEE, the focus of the conference has a substantial technical slant, with a focus on the presentation of papers from various leaders in the blockchain and crypto industry.
The event kicks off on Saturday, May 2, with the presentation of posters and demos. Sunday will be dedicated to tutorials, with the main conference starting on Monday, May 4, when the keynote speakers will present. This year, the speakers include Vitalik Buterin and Don Tapscott of the Blockchain Research Institute.
When: May 3-6. Times are not yet provided, but given that the IEEE is based in Toronto, it's likely to be on daytime EDT
Tickets: $175 for non-members, or see their webpage for other rates
Ethereal Virtual Summit: May 7-8
The Ethereal Summit typically takes place as part of New York Blockchain Week. This year, the event will be going virtual, but with many of the same features of previous live summits.
There's a hackathon, hosted by Gitcoin, which is already open for developers to register their spots. The event also has a huge speaker lineup, largely drawing from the Ethereum community. Some of the big-name speakers include Vitalik Buterin, Taylor Monahan of MyCrypto, Joseph Lubin of ConsenSys, and journalist Camila Russo.
When: May 7-8, timezone not yet available, likely to be EDT
Tickets: Free, but attendees have to register
Consensus Distributed: May 11-15
Consensus Distributed, hosted by CoinDesk, is another event throwing open the virtual doors this year. Featuring 150 speakers over five days, it looks to be offering plenty of entertainment for anyone still locked down at home.
Participate can join live interactive keynotes, including Q&As and presentations from high-profile influencers from the blockchain sector and beyond. There will also be networking opportunities via video and chat, along with hands-on workshops offering technical instructions.
Similar to BlockDown, the headline speaker is Akon, who seems to be doing the rounds this year. Others include Brian Klein, Partner at Baker Marquart, and Caitlin Long, Founder and CEO of Avanti Bank & Trust.
When: May 11-15 from 8:30 AM EDT each day
Tickets: Free, but attendees have to register
AIBC Summit Manila: June 10
The AI & Blockchain Summit will be a one-day virtual event this year, with a packed agenda including a 2020 tech update showcasing developments in VR, smart cities, and robotics. There are also sessions dedicated to regulations and compliance in blockchain across the South-East Asia region, and an afternoon slot dedicated to DeFi.
Speakers include trader and influencer Tone Vays, YouTuber Ivan on Tech, and Huobi Vice-President Ciara Sun.
Participants will also be eligible for a free coupon code to attend the live AIBC due to be held in Manila, Philippines, in May 2021.
When: June 10, 2020, timezone likely to be PHT
Tickets: Free, but attendees have to register
Crypto Valley Conference 2020: June 15
Zug's flagship Crypto Valley Conference will be another one-day virtual event held in June. Due to the slimmed-down timing, only the academic track of the conference will be featured as part of this conference.
Therefore, attendees can expect a heavy focus on blockchain technology, including applications, consensus, and networking. There will also be submissions from specialists in economics and finance.
The speaker list isn't yet up, but previous CVC alumni include Emmanuelle Ganne of the World Trade Organization, Dr. Thomas Moser of the Swiss National Bank, and Emin Gun Sirer of Cornell University.
When: June 15, timezone likely to be CET
Tickets: Registration opening soon