US President Trump May Pardon Silk Road Founder, Ross Ulbricht
The U.S. President is considering giving pardon to Ross Ulbricht, it was reported last night. Ulbricht is the creator of the dark net drug marketplace Silk Road, currently serving a double life and 40 year sentence.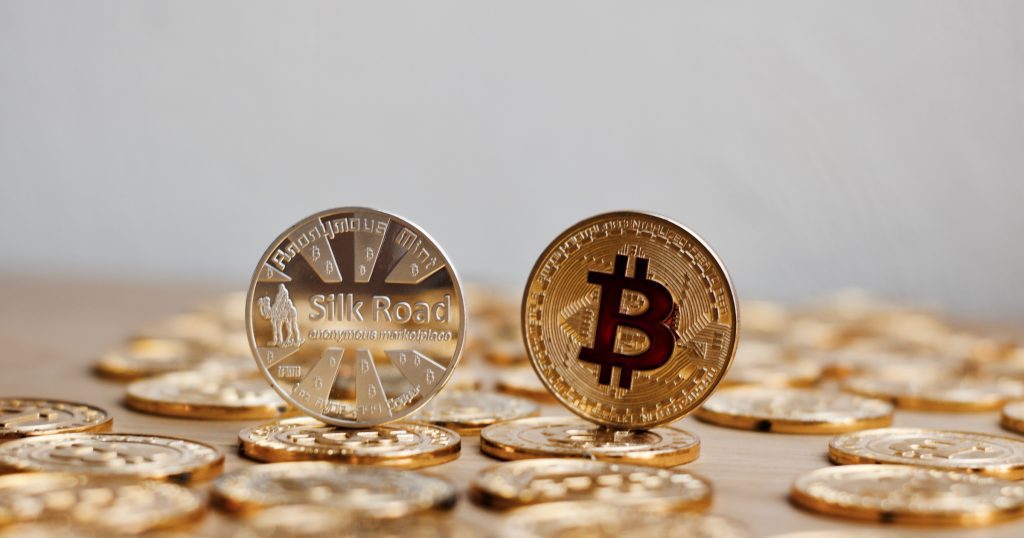 Key Takeaways
Donald Trump is considering pardoning Ross Ulbricht, the founder of the dark web marketplace Silk Road.
Ulbricht is the central figure of a well-documented criminal case surrounding the Silk Road website. He's currently serving a lengthy double-life and 40-year sentence.
Campaigners from the cryptocurrency community and beyond have supported the campaign to free Ulbricht since his incarceration.
U.S. President Trump is considering pardoning Ross Ulbricht, the founder of the darknet marketplace Silk Road.
Trump to End #FreeRoss Campaign
The Daily Beast reported the news last night. The story cites three sources who say that the White House counsel's office has been reviewing documents linked to Ulbricht's case.
It details how Trump has "privately expressed some sympathy for Ulbricht's situation" and may grant him clemency before he departs the White House next month.
The Ulbricht case has drawn attention since Silk Road was shut down by the FBI in October 2013.
Ulbricht was handed double life sentences plus an added 40 years for creating the site, a far bigger sentence than any of the most prolific drug traders. The Ulbricht family went on to set up the #FreeRoss campaign to bring attention to the story. A petition to reduce his sentence has received more than 365,000 signatures.
With Trump soon to end his tenure in the White House, several individuals in his periphery have suggested that Ulbricht deserves to be pardoned.
Charlie Kirk, the founder of TPUSA and chair at Students for Trump, wrote in support of Ulbricht earlier on this month, describing him as "a victim of [USA's] aggressive DOJ" who was "targeted by [the] government and made an example of." Republic Strategist Andrew Surabian took to Twitter to share similar sentiments only yesterday.
"Ross got screwed by the feds with an insanely harsh sentence," he said. "Few people deserve clemency more."
He also tagged Trump in the post.
Alice Johnson, a criminal reform advocate who Trump pardoned in 2018, has also voiced support, according to The Daily Beast article.
Possible Conclusion to Silk Road Story
If granted, the clemency would be something of a surprise conclusion to the Silk Road story.
Ulbricht was 26 years old when he made the website in 2011. He received a double-life and 40-year sentence without parole in 2013 and currently faces death in prison.
Silk Road operated as an open marketplace accessible via the Tor network, a privacy-preserving open source software for accessing the dark web.
The website was primarily used to sell illegal drugs, though it was also possible to buy firearms and other illegal contraband. Payments were made in Bitcoin, and when the site was closed down, the case helped bring an early wave of mainstream attention to the digital currency.
Ulbricht operated under the guise "Dread Pirate Roberts" and became embroiled in Silk Road's criminal activity. At one point, the trial alleged, he tried to hire hitmen to carry out five assassinations to keep his identity under wraps.
Ulbricht's story was the subject of many documentaries, including "Deep Web." Another full-length biopic is slated for release in 2021.
Since his incarceration, many supporters have advocated for Ulbricht's release from prison. They include a number of libertarians and cryptocurrency enthusiasts who resonate with Silk Road's ideals and its use of Bitcoin.
Notably, the case led to the confiscation of hundreds of thousands of Bitcoin, including 144,432 found on Ulbricht's computer, which later went to auction. The U.S. government still holds over $1 billion worth.
The Free Ross movement alleges that the case was corrupt, pointing to "evidence tampering" and relatively lenient sentences site vendors received. Pivotal to the defense case argued that Ulbricht created the website as a free-market enthusiast, but he wasn't directly involved in selling narcotics.
Ulbricht has been in prison for 2,633 days so far.
Trump handing him clemency would be significant given the size of the proposed sentence and attention the case received. His term ends on Jan. 20.
Disclaimer: The author of this feature is a signee of the Free Ross campaign.