You Can Soon Check TrueUSD Reserves In Real Time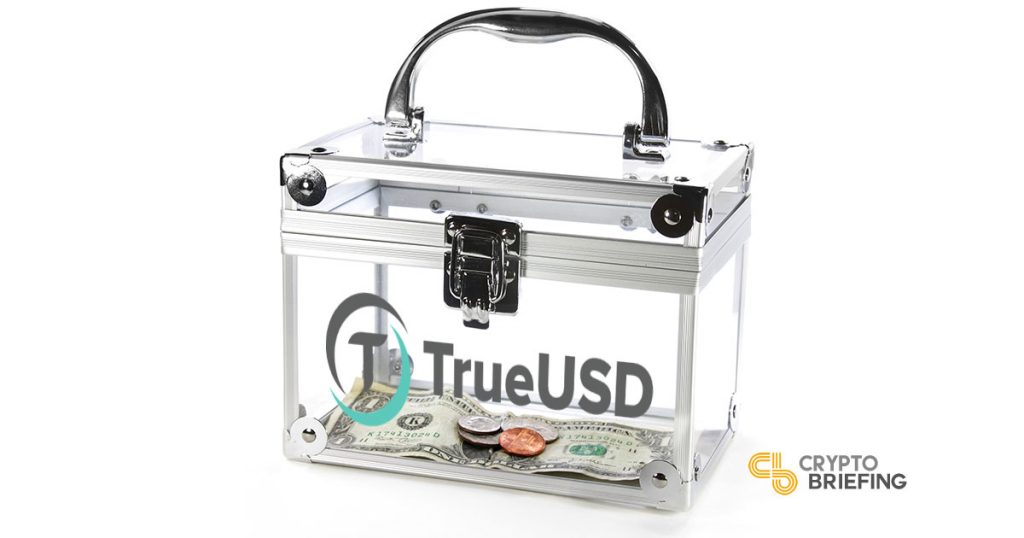 Tether may still be the stablecoin standard, but it has rivals in the race for transparency. TrustToken is celebrating the one-year anniversary of TrueUSD with a set of new standards for the third-largest stablecoin—including the ability to verify dollar reserves in real time.
TrustToken announced the new standards in a joint press release with its new accounting partner, Armanino. "TrueUSD traders will be able to view a real-time dashboard of TrueUSD funds," the partners said, thereby "advancing transparency from months to minutes."
TrueUSD is not the first stablecoin to promise transparent accounts. The past year has seen a flood of new ERC-20 stablecoins, including Gemini USD and Circle USD, promising regular audits of their dollar reserves; even Tether's (USDT) white paper calls for regular verification of the company's balances.
But the latest offering is likely to put TrueUSD ahead, at least when it comes to the frequency of its attestations. Instead of a monthly tally, TUSD's dollar reserves can now be confirmed in real time, 24 hours a day, through a dashboard on Armanino's website.
"We are thrilled to be working with Armanino to offer traders the highest degree of trust in our products," said Rafael Cosman, Co-founder and Head of Engineering and Product at TrustToken. "This sets a new standard not only for stablecoins, but for all tokenized assets in the future."
Cosman added, "With real-time confirmation of funds provided by one of the world's leading accounting firms, traders will know at all times that their tokens are backed by real-world value."
---
Lowering the Bar for Fiat Withdrawals
TrustToken is also reducing the threshold for redeeming TUSD for fiat currency. Until recently, exchanging TrueUSD for dollars took over twenty hours through TrustToken's banking partners, and could only be withdrawn in amounts larger than $10,000. TrustToken has now reduced that threshold to $1,000, and withdrawals can be initiated with a single click.
TrustToken says:
"With 1-click redemptions, verified users send TUSD tokens to their personal redemption address from any wallet and US dollars are automatically wired to their bank account. This process makes it significantly easier to redeem TrueUSD directly from exchanges, which is not possible with any other stablecoin on the market."
---
Although formerly the second-largest stablecoin after Tether, TrueUSD has since been eclipsed by Circle, the favored stablecoin for Coinbase. Other exchanges have also joined the race with their own dollar tokens.
However, TrustToken's executives say their token still has unique advantages. "As a stablecoin that is not tied to any one exchange, we are on the side of the trader at all times," explained David Steinrueck, TrustToken's Marketing and Communications Manager, in an email to Crypto Briefing. "Being exchange agnostic means that our entire team is entirely committed to increasing trust and transparency with our users."
TrustToken was the first stablecoin issuer with monthly attestations of its reserves, Steinrueck said, emphasizing the company's commitment to setting the bar for other providers.
"Redeemability and the knowledge that the funds are actually backing up the token is what leads to price stability," Steinrueck added. "TrueUSD has been the most price-stable regulated stablecoin on the market, and we attribute this to the trust that our users have in the product and the underlying funds."
---
The author is invested in digital assets, but none mentioned in this article.