Twitter CEO Is Now Running a Full Bitcoin Node on a Mac M1
Dorsey announced to 5 million followers that he is running a Bitcoin node on a Apple Mac computer.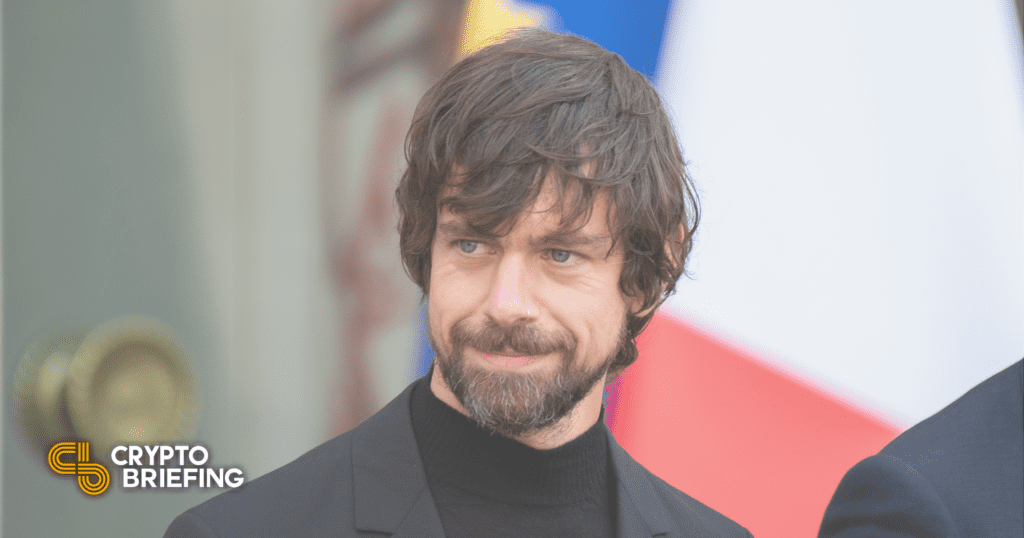 Key Takeaways
Jack Dorsey announced to his followers that he was running a Bitcoin node. 
While considering a Raspberry Pi, Dorsey elected to use a Macbook M1 to begin with.
Dorsey has been a massive supporter and investor in Bitcoin since 2014.
Jack Dorsey, the billionaire CEO of social media platform Twitter, brought wider awareness to Bitcoin today following a brief announcement on Twitter about running a node.
Dorsey Shared the News With 5.2 Million Twitter Followers
He shared a screenshot of his computer as the Bitcoin node was synchronizing with the caption "Running Bitcoin."
'Running Bitcoin' phrase was first used by cryptographer Hal Finney who tweeted it in Jan 2009 when he set up a full Bitcoin node.
Running #bitcoin pic.twitter.com/W51ga3yrKb

— jack⚡️ (@jack) February 5, 2021
The Bitcoin Network consists of a network of nodes, which act as servers running the underlying code that implements the Bitcoin protocol.
The code ensures the nodes can find and establish connections with other nodes and form a network for transfer information like transactions, blocks, and other data.
Dorsey is running a full node that stores a complete copy of the Bitcoin (BTC) blockchain.
A full node is also different from a light node, which only stores a portion of the blockchain for performing specific functions like payments.
Bitcoin Full Node on Apple Mac
Dorsey set up a Bitcoin node on a Mac computer, which uses a high-performance ARM-based M1 chip.
In response to node software provider, Umbrel, Dorsey said he might set up a separate node running on Raspberry Pi. For now, he is running it on Apple.
Starting from a scratch build on M1 first

— jack⚡️ (@jack) February 5, 2021
As the Bitcoin blockchain has been growing continuously over the last 12 years in transactional data, it currently requires a lot of memory and hard drive storage to run a full node.
The Bitcoin blockchain size as of February 2021 is over 300 gigabytes. Therefore devices with low specs such as mobiles typically tend to run light nodes.
However, the Apple M1 computer got the job done to set up a full node for Dorsey. M1 can sync a Bitcoin node with a few hours, unlike many other consumer-grade PC chips.
A Big Stake in Bitcoin
The Twitter CEO been a massive supporter and investor in Bitcoin since 2014. In an interview with Lex Fridman, Dorsey said the Internet needed a currency, pointing to Bitcoin as the solution.
Dorsey is also the CEO of Square, a firm that sells Bitcoin to retail clients via CashApp. The company generated a record-breaking $1.6 billion in Bitcoin sales in Q3 2020 alone.
Besides selling Bitcoin to customers, in Oct 2020, Square announced its own $50 million investment in the digital asset.
Square Crypto, a unit within Square, also works on open-source Bitcoin software development with developers grants.
If you also wish to run your own Bitcoin node, here is the Beginner's Guide that tells everything you need to know.
Disclosure: The author did not hold crypto mentioned in this article at the time of press.