Two Steps Forward, One Step Back: The Week In Crypto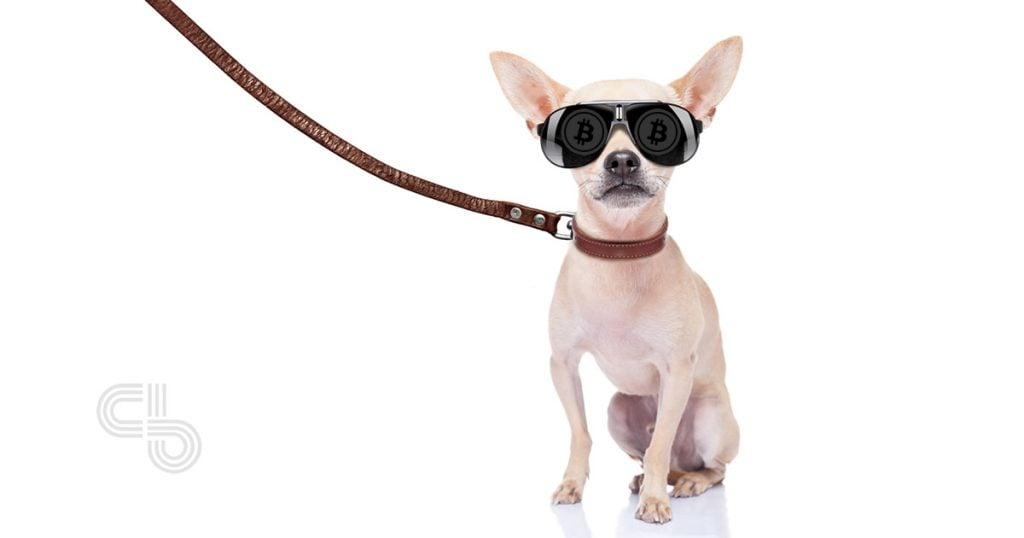 Between Bitcoin ETFs, decentralized banks, blizzards of SEC comments, and demands for a "Chief Blockchain Officer" for the UK, there are plenty of stories that don't make it to the front page. Here are some other events you may have missed.
---
Experts Talk Crypto to Agriculture Committee
Two steps forward:
At a hearing of the House Committee on Agriculture, US Representatives heard favorable testimony on digital currencies from several experts in the world of government, technology and business.
Although most of the Committee members shared the same concerns that we've heard before, (Ponzis, crime, scams, and so on) their questions were more targeted at seeking explanation and understanding than picking fights. Addressing the question of criminal activity, it was none other than Michael Conway—the chairman of the committee—who pointed out that the Russian election hackers were discovered through Bitcoin's transparent ledger.
But our favorite part was the testimony of Gary Gensler, a former CFTC chair and an eighteen-year veteran of Goldman Sachs. In his opening remarks, Gensler began by asking—first the committee, and then the audience—which of them had invested in cryptocurrencies. About half the audience raised their hands, including Rep. Bob Goodlatte(R-VA).
While Bob Goodlatte has been a friend to Bitcoin for a while, it's nice to be reminded that crypto is making inroads to the Washington establishment.
One step back:
Brad Sherman.
---
Bitcoin: Immediately Back From The Grave
Two steps forward:
Many traders like to predict prices, but Crypto Briefing has been in this game long enough to know better. Technical Analysis is sometimes a useful tool for forecasting prices, but so are Fortune Cookies, Horoscopes, and chimps with dice.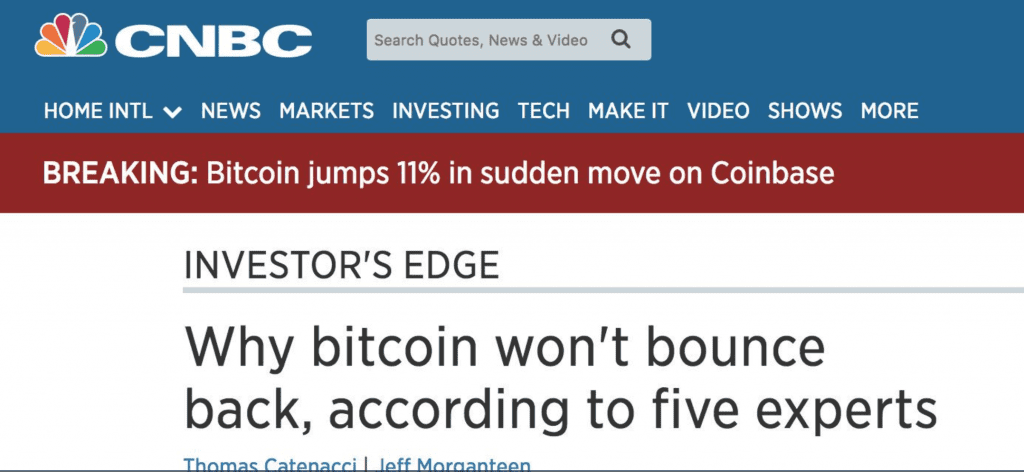 CNBC has yet to learn that lesson. After a few weeks of sideways movement, CNBC Crypto published a highly analytical report, which quoted five market experts explaining why "bitcoin won't bounce back."
You know what happens next.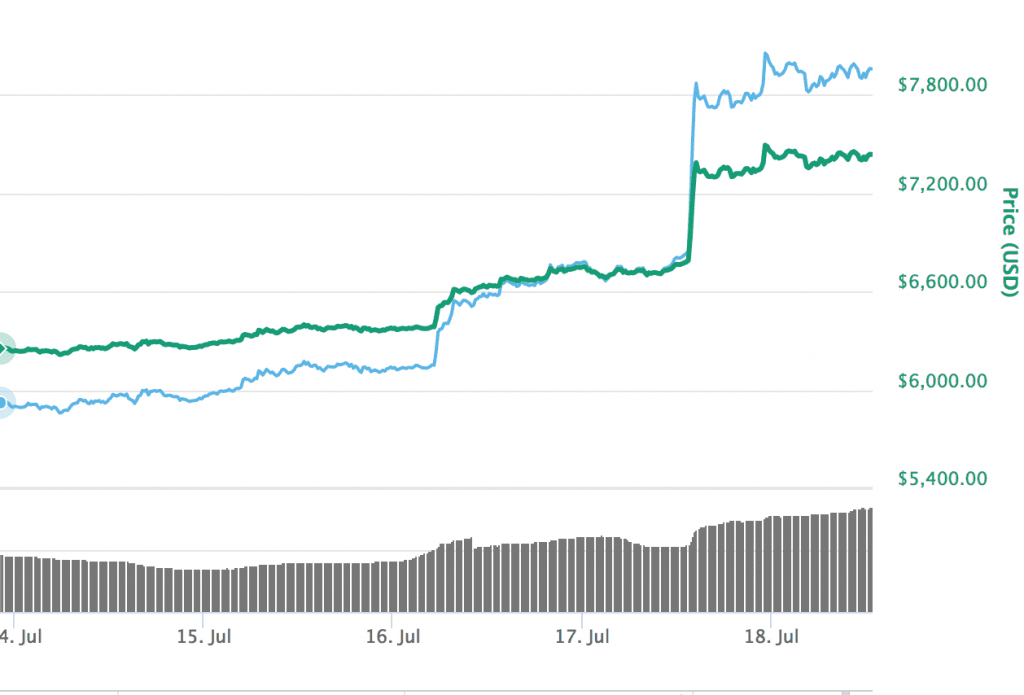 One step back:
The journalistic thing to do in that circumstance is to explain off the mistake, detail how they got it wrong, and perhaps publish a re-evaluation of prices based on the latest movements. Or you could just change the title an hour after publishing.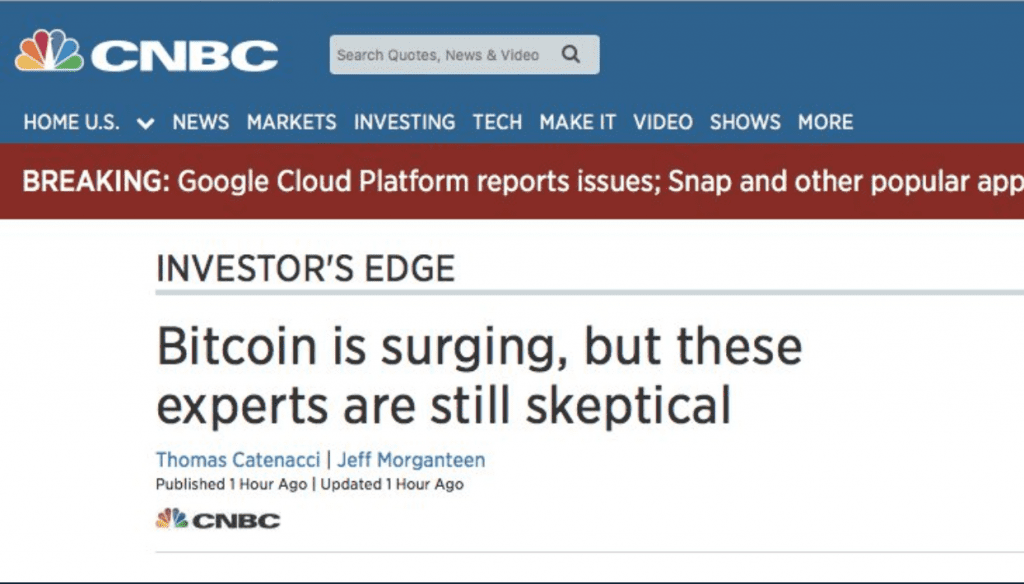 ---
Coinbase Can Sell Securities….or Not… Or Yes…..
Two steps forward:
Coinbase is absolutely killing it. A month after announcing support for Ethereum Classic and ERC-20 tokens, America's largest crypto-broker listed five more coins to list, as well as three acquisitions that would allow it to sell securities.
One step back:
Except, well…not quite. Initial reports that the SEC had "approved" Coinbase to acquire three registered securities brokers turned out to be mistaken, as the SEC denied that it had explicitly okayed the deal. Coinbase later clarified to TechCrunch that, while the subject had been discussed with the Commission, they "did not need" approval.
That's an extra snub for Ripple, which has been angling for a Coinbase listing since January. Although having legal permission to sell securities would seem to be a point in their favor, there's no sign that Coinbase has any intention to sell Ripple— sorry, to be clear, we mean XRP— on its platform.
---
BlackRock Still On the Fence
Two steps forward:
As the SEC considered comments on the proposed Bitcoin ETFs, one of the world's largest capital firms has also been giving crypto the side-eye. BlackRock, which manages over $6 trillion in assets, has assembled a "working group" on blockchain and crypto-assets, it was revealed this week.
One step back:
Except BlackRock isn't really shopping—just looking. According to Reuters, the company's Chief Executive "does not see massive demand" for cryptocurrencies.
This is the latest in a long line of walk-backs from institutional firms. Stripe, which added Bitcoin payments in 2015, has since reversed its position, and COO Claire Hughes Johnson found blockchain slow, impractical and overhyped.
It's not clear what's behind the trend of reversals. It could be that eager adopters get cold feet when the price starts going south. Especially as clients lose their enthusiasm for gambling. Or it could be that blockchain tech has still got a long way to go.
The author has investments in Bitcoin, Ether, XRP and other cryptocurrencies, some of which are mentioned in this article.