Burgeoning UK Crypto Market Faces Regulatory Brushoff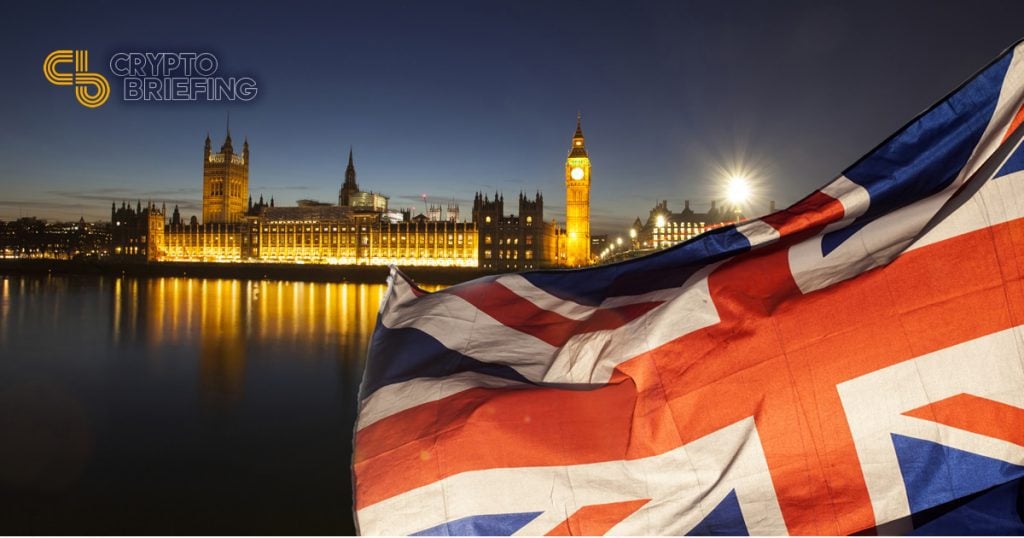 The UK has the potential to become one of the world's leading cryptocurrency destinations, but this could be jeopardized due to the lack of guidance from regulators.
Britain has become a hotbed for some of the world's top blockchain startups – CoinShares, eToro, CryptoCompare, BlockEx, CommerceBlock and Coinbase's European HQ are just a few of the key players.
According to industry figures, one of the biggest concerns for the UK cryptocurrency sector is the distinct lack of regulatory direction from the Financial Conduct Authority (FCA), a body responsible for the country's financial markets.
"The UK could become the world's number one cryptocurrency jurisdiction", says James Roy-Poulter, CEO of Blockchain Reserve, a token issuance advisory firm and investment bank. "The problem is that there is no guidance from the FCA and this is stopping companies setting up shop or stepping-up activity here".
Crypto Briefing asked the FCA whether they would respond to claims that a lack of guidance is having a negative effect on the UK's cryptocurrency and blockchain sector.
"The FCA does not regulate cryptocurrencies," a spokesman said in an email to Crypto Briefing. "For them to be brought inside our regulatory remit, would be a matter for HM Treasury. As such it is hard to have guidelines on them."
Yet just last year, the FCA issued warnings about the risks of investing in ICOs and CFDs that use cryptocurrency as the underlying investments.
And just in April, the FCA released a statement highlighting that firms issuing crypto-derivatives had to be authorized but only because they form part of a product, namely a derivative, that falls under already-existing financial regulation.
It is exactly this lack of clarity that stifles innovation and market growth.
---
Although crypto and blockchain developments tend to come more from America as well as countries in Asia such as South Korea and Japan, the UK has an active and burgeoning sector.
"Many of the exchanges are in Asia, but there is still a lot of activity going on in the UK. 30% of blockchain businesses are here", according to Blockway Ventures', Omar Rahim.
Blockway Ventures , a blockchain advisory firm, announced last week that it had formed a 'strategic partnership' with Binance Labs, the Hong Kong exchange's incubator program designed to assist projects at the pre-ICO stage get the finance and expertise they need. As part of the partnership, Blockway Ventures will assist Binance Labs in the selection process.
Speaking to Crypto Briefing, Rahim said that there were promising signs for widespread adoption with the major banks and financial institutions but that further development was being inhibited by the absence of a safe regulatory climate.
"Institutions are starting to realize the strong potential of this technology but there is currently no mandate or legal framework for them to operate in", he said.
Recently, Huobi also announced that the UK would form part of their global strategy, while Chern Chung, Euopean business development manager declaring their company "…not afraid of regulation nor are we escaping regulation".
Regulation is one of the most talked about issues for the cryptocurrency and blockchain sector and nations such as Malta, Switzerland, Gibraltar have made a concerted effort to reimagine themselves as crypto-friendly countries.
In February, the British Parliament's Treasury Committee launched an inquiry into examining the risks and the potential impact that cryptocurrency and blockchain could have in the UK.
Martin Walker, Director for the Center of Evidence-Based Management, a non-profit advisory firm, told the Treasury Committee that he believed cryptocurrency and blockchain had very limited uses for the financial sector.
"All that it takes to make a credible idea into a fad is people just switch off their brains and stop thinking", Walker said to the Committee on Tuesday. "Over 20 years in and around the banking industry — blockchain is a fad, but I have seen many fads in my career."
---
For now, ICOs and crypto developers are able to operate legally in the UK, but markets hate uncertainty.
Although UK authorities have committed to devising comprehensive guidance and regulation for the sector, with Brexit taking up most of the government's time and energy, this is unlikely to be materializing any time soon.
Regulators may eventually give some indication on which way the UK plans to go, as businesses and people involved in cryptocurrency are unlikely to be as active as if there had been a legal framework already in place.
Until that happens: the UK crypto scene will continue to remain on standby.