A Crypto Incubator or Accelerator Can Make A Safe ICO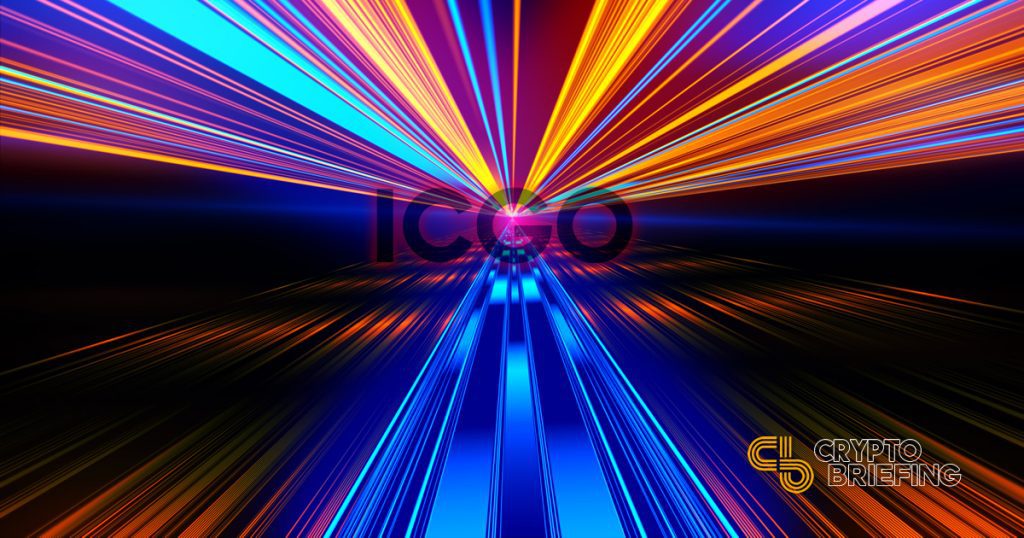 Update: This article has been updated to include another recent example of an incubator program: the aeternity incubator project announced May 22nd.
Although the first Initial Coin Offering (ICO) ever held was back in 2013 and Ethereum held a public sale the following year, it wasn't until 2017 that ICOs grabbed headlines as a means for cryptocurrency projects to raise substantial amounts of funds quickly and easily through the sale of tokens.
Often dubbed as the 'Year of the ICO', 2017 saw an explosion of crowd-funded investments: information collected from Token Data shows that 902 ICOs were launched in 2017, and well over $5bn was raised as a result.
This year looks set to be just as big, if not bigger, with over $1bn raised in funds by February of this year. ICOs are here to stay… until someone tells us otherwise.
Some projects have become familiar names in the sector. Binance held its ICO for Binance Coin (BNB) back in July of last year; Melonport, a decentralized asset management provider, launched its Melon (MLN) token in March 2017; ICON (IXC), which now has a market cap of over $1.5bn, only began trading in late October.
ICOs are important for cryptocurrency and blockchain businesses. Arguing that they are a 'necessity', Binance's CEO, Changpeng Zhao, said the crowdsourcing method was more successful and efficient and afforded startups more time to devote to product development.
"I would say raising money through ICOs is about 100 times easier than through traditional VCs [Venture Capital], if not more," Zhao said in a blog post published on Monday.
Zhao references his own experience and Binance was certainly one of the most successful ICOs in 2017; not only because it raised $10m, but that the funds raised were put into a business which, with a 24h trading volume of just under $2bn, is now the biggest cryptocurrency exchange in the world.
However, looking at their track record, ICOs (as a whole, not looking at the top cherry-picked projects) have hardly been an outstanding success.
According to research by Bitcoin.com, 46% of projects that hosted ICOs in 2017 had failed by February 2018, with a further 13% having become moribund or effectively obsolete. Combining the two, this gives ICOs a worrying success rate of only 41%: hardly the stuff of dreams.
There are of course a multiplicity of reasons behind why ICOs fail. Scams are a significant and disappointing factor, but failure can stem from inadequate communication with potential investors and the target market; a deficit in required skill-sets; an unwelcoming regulatory climate and some, such as Tea Token and Clitcoin (yep, you heard correct) were probably doomed to fail from the start.
---
Enter Crypto Incubators and Accelerators.
As their names suggest, a crypto incubator or accelerator offers help and support to projects in the early stages of development, with incubators enabling a project to test out core ideas and objectives and accelerators allowing projects to scale up.
Comparably unheard of in crypto until quite recently, incubators and accelerators had been around in the tech sector for quite some time. For example, DropBox, Reddit and Airbnb were all a part of the Y Combinator accelerator.
However as the effectiveness of raising funds with ICOs – as well as its shortcomings – has come to light, so has the number of programmes specifically catering to crypto projects increased significantly over the past year.
Take for example the rise of incubator and accelerators that are attached to cryptocurrency projects.
A few weeks ago, WANLab unveiled the first six candidates that had been accepted as part of its accelerator program, something Crypto Briefing reported at the time; on Friday, Waves also announced the first cadre of projects that will be given help, support, and as much as $300,000 in funding as part of its own accelerator.
aeternity (AE) has also launched the aeternity Starfleet, a network of incubator and accelerator programs situated across central Europe that will support seed-stage projects and provide of up to $250,000.
Announced on Tuesday, aeternity plans to have the first round of projects beginning in mid-June of this year.
"We are confident that these incubator programs will accelerate the adoption of blockchain technology globally and support projects that share our vision for a future built on powerful, user-friendly decentralized applications," said aeternity founder, Yanislav Malahov.
Considering AE is a platform designed for DApps, many of the startups could presumably be looking to establish their operations on the aeternity blockchain.
Exchanges are also getting involved: Binance, which at only nine months old has already established its own accelerator program specifically aimed at projects in the pre-ICO stage; Coinbase, popular for its fiat-to-crypto trading pairs, announced the creation of an early-stage venture fund (imaginatively called Coinbase Ventures) in April to provide early-stage funding
There are even some that focus more on a specific location or area. Bithub.Africa, which as the name may suggest, focuses on providing support for projects based in Africa, as well as Satoshi Studios, which offers programs based in South-East Asia an intensive three-month incubator program in New Delhi.
---
An Accelerator to a Safe ICO?
Companies that host a crypto accelerator or incubator program do so with hopes of a return, often from an equity stake, and this isn't a bad thing.
Having a vested interest makes it more likely that the programmes will thoroughly research potential candidates and evaluate their chances of success; likewise, projects on the program will more likely be afforded strong support and expertise, better than if they had tried to go it alone.
Scams or no-hopers can be discarded quickly from the crop, with stronger projects, especially if attached to household names such as Coinbase or Binance, being pushed to the front and able to attract much-needed publicity and funding for their project.
ICOs that go straight to potential investors can be problematic. Investors run the risk of putting money into out-an-out scams or poorly-thought ideas which if they had been subject to third-party validation would probably not have been so damaging.
The growing trend for the crypto incubator and accelerator should be looked on positively: it might be the best chance of turning the wild west of crowdfunding into a calm environment for the safe ICO.