VanEck Europe Launches ETF-Like Bitcoin Product
VanEck Europe is launching a derivatives Bitcoin product for its institutional investors in Europe and Asia.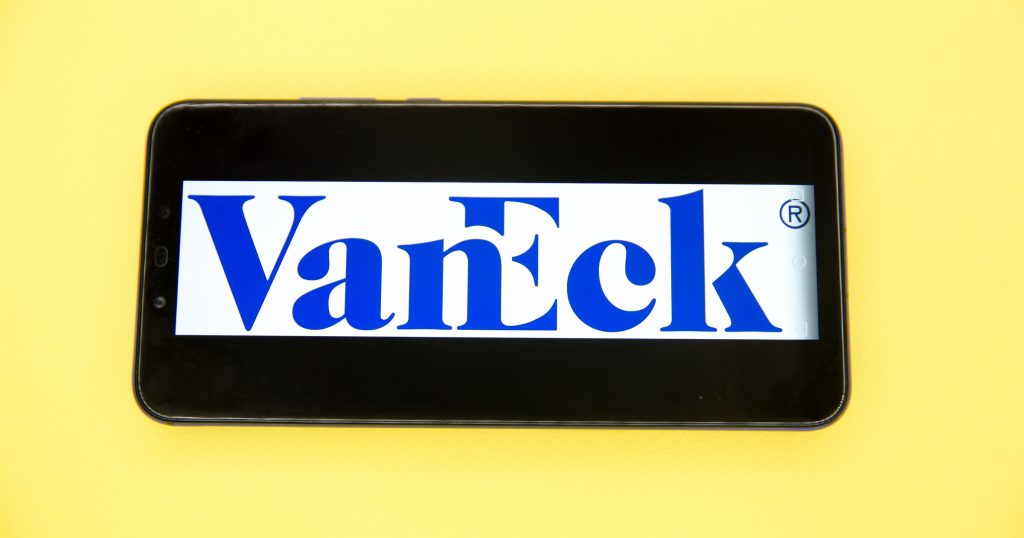 As Bitcoin attracts more and more institutions, financial products that make it accessible to the traditional market emerge. The latest addition is an exchange-traded note (ETN) from VanEck Europe.
1) Today @vaneck_eu launched a #Bitcoin #ETN. The ETN is physically-backed by Bitcoin and listed on Deutsche Böerse Xetra. Launching a Bitcoin ETP was a top priority for VanEck. We succeeded! VanEck hopes to serve many in Europe and Asia! Resource page: https://t.co/oRpVOQyby2 pic.twitter.com/xnCnTWqMrG

— Gabor Gurbacs (@gaborgurbacs) November 25, 2020
VanEck Launches Bitcoin ETN
ETNs are similar to exchange-traded funds (ETFs), but there is a key difference. An ETF is a proxy for a company that buys or sells the underlying asset, while ETN is a proxy for an asset's performance.
Hence, an ETN provider doesn't need to hold the underlying asset.
Still, VanEck's latest bitcoin ETN is backed 1:1 with the underlying, which means that the more notes are sold, the more BTC the provider needs. As a result, traditional market participants can access Bitcoin's price action without holding it, and their demand will still be funneled to the crypto market.
The new ETN has a total of $2 million in assets. Retail investors from Germany, Liechtenstein, Netherlands, and the United Kingdom, along with their peers from Asia, will be able to invest in this product.
Bitcoin exchange-traded products (ETPs) outside of the U.S. have existed before the ETN from VanEck. A similar product was offered by XBT Provider as early as 2015. 21Shares also offers ETPs for Bitcoin, Ethereum, and a basket of cryptocurrencies.
VanEck is taking advantage of the global interest returning to crypto. As a research associate at the digital asset manager, 21Shares, Eliézer Ndinga, told Crypto Briefing:
"This market has been driven by a rise in institutional adoption to the extent that legendary hedge fund manager Ray Dalio, historically a Bitcoin skeptic, has begun to wonder whether he's missing something about Bitcoin. As a result, more issuers are entering the industry to offer institutional-grade products to financial institutions."
Launching an ETN in Europe may help VanEck with its efforts to make a Bitcoin ETF in the U.S. a reality. Previously, VanEck made an ETF proposal to the SEC but withdrew it in September 2019 after multiple decision delays.