VMC Announces Stellar Security Tokens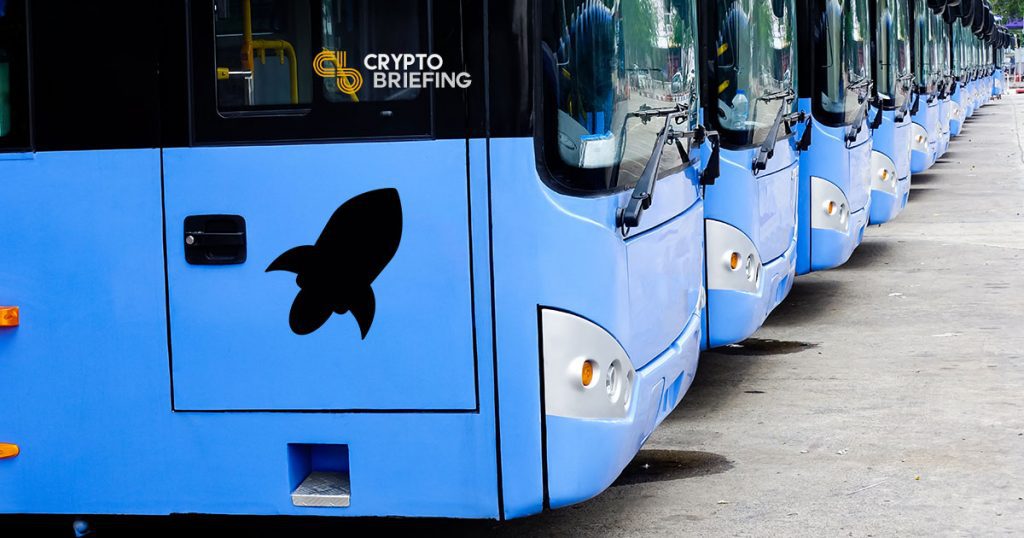 As new use cases for distributed ledgers continue to crop up, innovative businesses are finding new ways to apply the technology to existing models. VMC, a startup seeking to solve the problems of mass mobility, has announced the Netherlands' first Security Token Offering. Using funds from the crowdsale, the company hopes to develop a blockchain solution to capture a part of the $500 billion urban transportation market.
In an announcement, VMC said that it will use the Stellar blockchain to digitize payments for transportation, and bring the Netherlands the world's first crypto-powered mobility solution. According to the company's lightpaper, this technology could be leveraged for anything from rideshare apps to airlines.
The company also revealed the launch of its own security token, VMC-ST. According to the announcement, the "lightning-fast, instantly scalable and energy-efficient" qualities of the Stellar blockchain made it an ideal medium for the VMC token system.
---
Tokenizing the transport industry
VMC has already experimented in blockchain-based mobility, collaborating with partners Arriva and Deutsche Bahn to trial a blockchain-powered bus. While the website is sparing on details, the startup expects the system to "connect a vast amount of mobility services."
The startup will structure the new mobility platform through a dual token economy. Whereas fees will be charged through the platform's native utility token, VAI, investors will purchase stake in the company through the security token VMC-ST.
According to VMC, holders of VMC-ST will be able to receive up to 40% returns based on the length of time they hold the token, with smaller rewards for those who hold the token for a shorter time.
Notably, rather than sharing profits, as is the case with most securities, VMC plans to reward security token holders with revenue flowing directly from user transactions. The company will also distribute proceeds from its open-sourced platform.
In the announcement, the company said:
"The VMC mobility platform is open and free for everybody to build applications on. However, corporate users pay a small transaction fee. We do not only use this fee to further build on our platform, we distribute a percentage of revenue to you. We are convinced this approach fits better with the core principles of blockchain technology and our mission to make mobility better connected. "
According to the company, the security token offering does not fall under the supervision of the Authority for the Financial Markets, the Netherlands' leading regulatory watchdog. Crypto Briefing has not been able to verify this claim.
VMC is not the only company seeking to leverage cryptocurrency for transportation. Last year, Unibright developed a proof-of-concept for a tokenized system of transportation for the German railway, Deutsche Bahn AG.
---
The author is invested in digital assets